CSUMB community ready for return to campus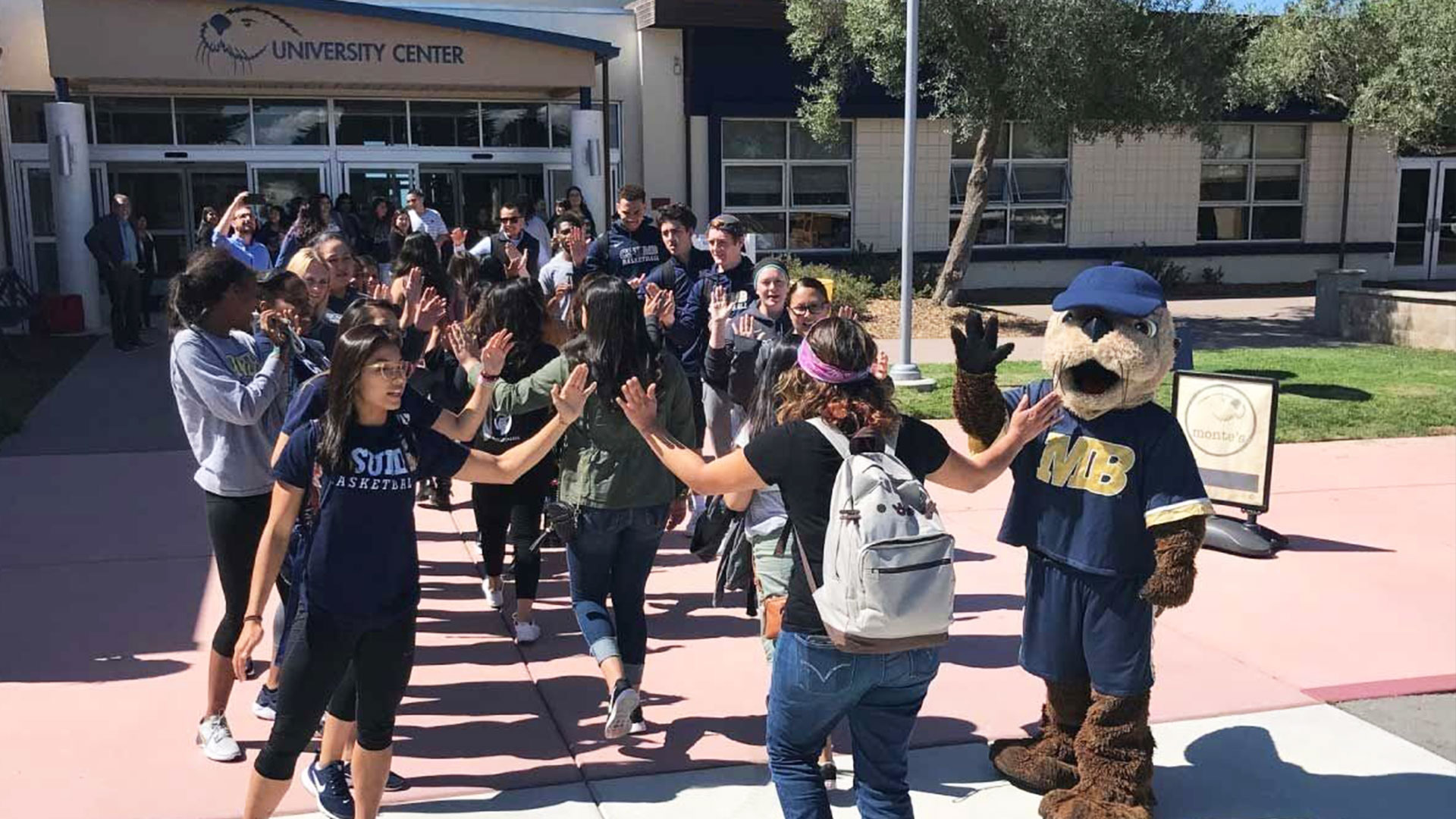 August 4, 2021
By Sophia Huang McKenzie
The excitement builds as CSU Monterey Bay prepares for the return of students, faculty, and staff to campus for Fall 2021 later this month. More than two weeks of traditional Otter Days virtual and in-person welcome events and activities for students start on Aug. 20. This includes a Welcome Barbecue and New Student Convocation on Aug. 22, and the grand opening of the new $55 million Otter Student Union on Aug. 24.
President Eduardo M. Ochoa said two ruling principles or "North Stars" will guide everything the university does: health and safety, and student success.
"One thing you can count on is that we are going to ensure the health and safety of our students and the campus community," he said. "We will continue to focus on what we need to do to promote student success, and completion [of degrees], and a vibrant educational experience."
All will not be the same as it was before the pandemic. The university's new normal will include safety protocols, different tools and methods, changes that make CSUMB more sustainable, and practices that better meet the needs of students. This includes virtual academic advising and online mental health support.
Professors will offer classes in-person, online, and in hybrid modes. Up to nearly 3,900 students are expected to attend classes on campus on weekdays, according to the Division of Academic Affairs.
"We have worked very hard to use a data-driven approach to build a schedule that can best accommodate the needs and demands of the students," said Katherine Kantardjieff, provost and vice president for Academic Affairs.
"We will continue to utilize this information in this very dynamic state, and we will pivot as we need to. We're really focused on how we're going to manage the conditions in this new normal ... to ensure that we give students the best possible campus experience they can have."
Courses for undergraduates will be approximately 34% in-person, 51% virtual, and 15% hybrid. At the graduate level: 35% in person, 63% virtual, 1% hybrid.
On July 27 the CSU announced a new policy requiring all on-campus students and employees to confirm their fully-vaccinated status. The policy allows for medical and religious exemptions.
CSUMB aims for 100% compliance with its Otter Vaccination Registry program. Everyone on campus must inform the university of their vaccination status through the registry. Masks and social distancing will be required on campus based on evolving guidance, said Amy Thomas, director of Enterprise Risk Management and Environmental Health and Safety.
Buildings and facilities including the gym and the library will be open in compliance with public health guidelines, including cleaning schedules, ventilation requirements, and availability of supplies to keep spaces clean and occupants safe.
"Please observe the signs as you come onto campus and into our buildings. Follow the signage in locations like eating centers or places where there's further direction," Thomas said.
The latest and more detailed information on health and safety protocols can be found on the CSUMB COVID-19 webpage.
"We are committed to a healthy and safe return to a vaccinated campus, embracing our rich campus culture and our thriving community in person, engaged, and inspired," Ochoa said. "We return stronger than before. We look forward to inviting the community back to campus to watch our student-athletes triumph, our visual artists create, our performers enrich, and to exchange ideas inspiring us to a brighter future."