Business professors publish award-winning research in leading journals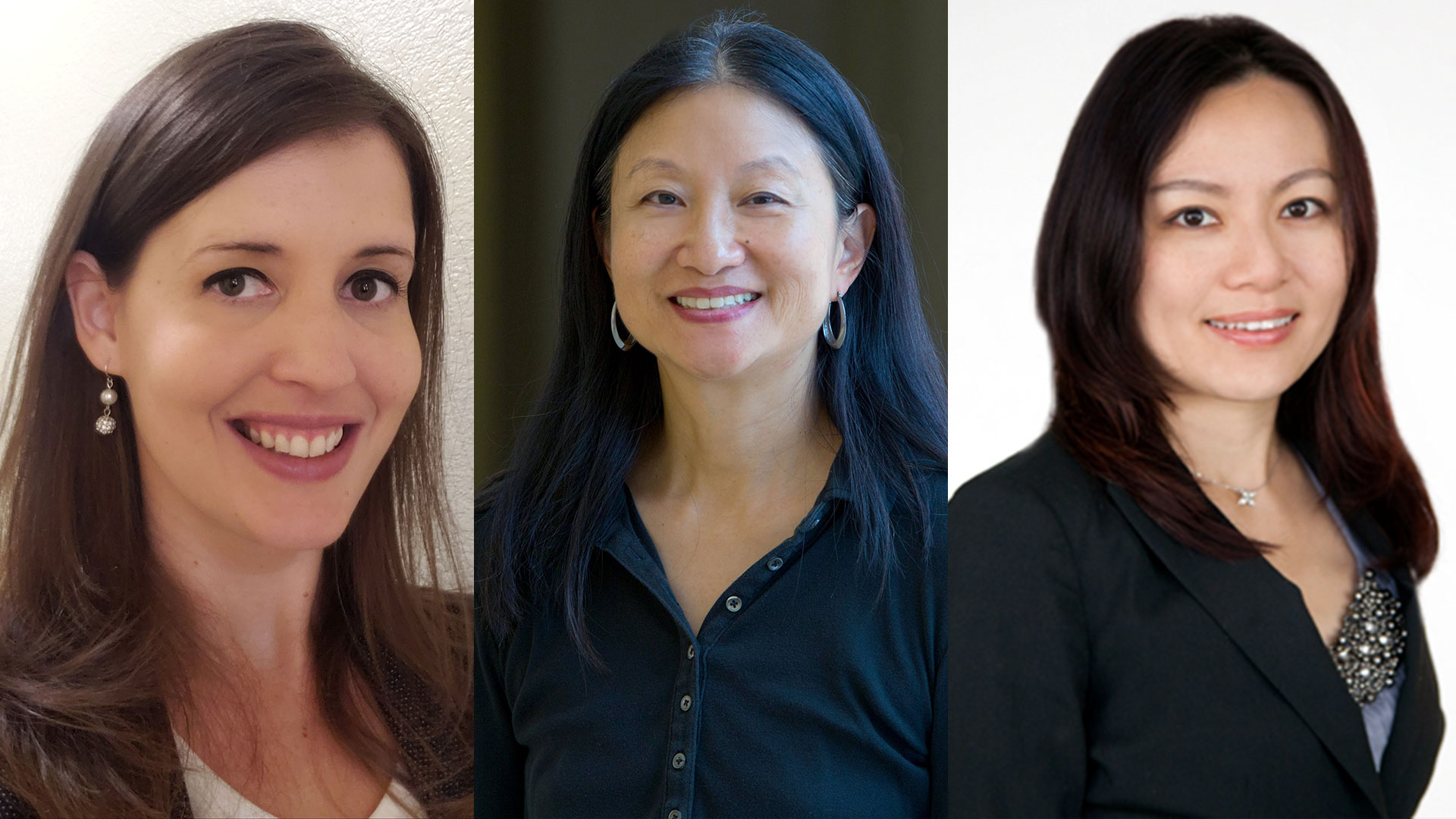 May 26, 2021
College of Business faculty are producing world-class research, winning prestigious awards, and publishing in top journals. In the last academic year, the top-ranked Journal of Applied Psychology and Academy of Management Review accepted articles from Liz Adair, assistant professor of management, and Jennifer Kuan, assistant professor of entrepreneurship.
Nick Dahan, CSUMB MBA program director, described it as "an extraordinary achievement" for the college and its faculty to have articles accepted in the two top journals in the same academic year.
"Very few other business schools on CSU campuses —other than SDSU [San Diego State University], since it is research-intensive — could make the statement this year. This is like a newsroom getting two Pulitzer Prizes in the same year," Dahan said.
Jenny Lin, assistant professor of marketing, and three co-authors won the 2021 Best Journal Article Award at the American Academy of Advertising Conference in March for "Evaluating Adolescents' Responses to Internet Ads: Role of Ad Skepticism, Internet Literacy, and Parental Mediation."
The article was published in the Journal of Advertising, the leading journal in the field. It was Lin's second time earning the honor. She previously won the Best Article award in 2018 for "The Sniffing Effect: Olfactory Sensitivity and Olfactory Imagery in Advertising," also published in the Journal of Advertising.
Dean Shyam Kamath called the faculty research publishing success "quite amazing" for a small college that is primarily a teaching school. Professors have consistently published articles in the leading journals for marketing, finance and accounting, information systems, management and strategy, international business, supply chain management, and agribusiness.
"Teaching and world-class research go hand-in-hand at CSUMB's College of Business. We are building research excellence far above our reputation and 'weight class.' Research is instrumental in supporting the teaching and learning excellence of our faculty to significantly enhance and advance student success," Kamath said.
This applied research has a broad impact on student success as faculty use their research in classroom teaching, engage students in their research, co-author papers with students, and involve students in University Research Opportunity Center projects and activities.
For more information, go to College of Business faculty publication highlights.