SELD aims to build better students, citizens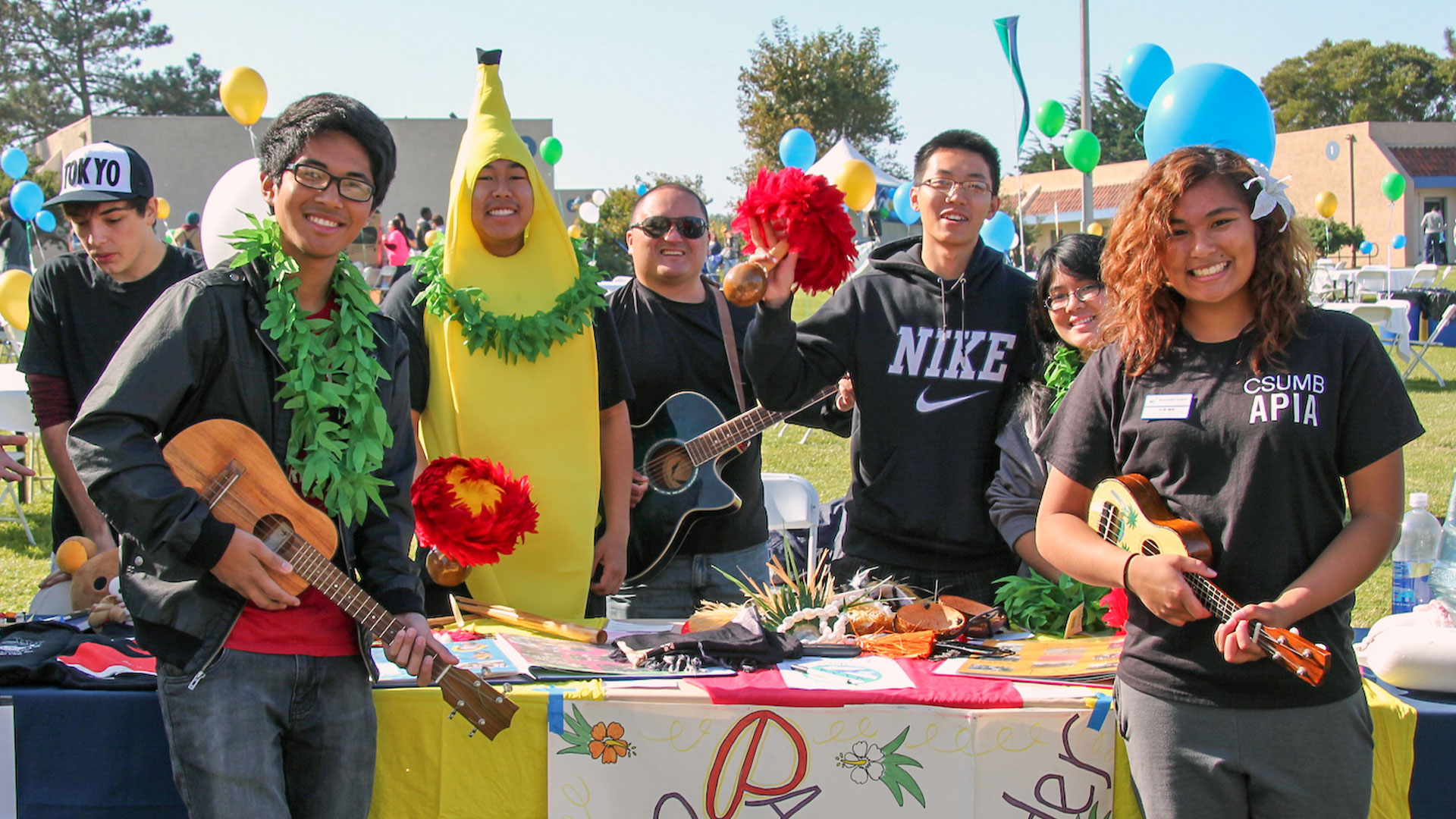 August 5, 2021
The department of Student Engagement and Leadership Development, often referred to as SELD, is where students can get more deeply involved in the life of their campus as well as the surrounding community.
It's made up of the student government known as the Associated Students, Greek Life organizations, the extracurricular activities and community volunteering of Community Engagement, Leadership Development, the more than 75 clubs of Student Organizations, and more.
The aim of SELD is to develop stronger students now and stronger citizens later. And according to Artemas "Marco" Dowell, the department's director, for the Fall 2021 return to campus they're leading with the theme "Support Each Otter."
"The fall term is sure to be a transitional term for most areas of university operations and programs," Dowell says. "Students will be adjusting to either a brand new campus, or a campus they haven't seen in 16 months."
Leslie Williams, Associate Vice President for Student Affairs and Dean of Students, says that Support Each Otter means inclusivity and respect, providing services in-person and online as well, leading by example.
"We are weaving this concept into all of our Welcome Back activities so that students know that we are here for them and that everyone should be supportive of each otter no matter what," Williams says.
In addition to a vibrant and meaningful experience, they are emphasizing health and safety first.
Like other departments across campus, they are keeping apprised of the latest COVID-19 protocols and processes. They anticipate students and groups will be able to meet and do activities in person, but with some modifications. Scheduling and reservations staff, as well as building managers, will be on hand to advise how that will happen.
"Where we can meet with students and attend their meetings and events, we plan to be there," Dowell says. "Where we cannot, we plan to offer remote alternatives and resources where feasible, needed and technologically possible."
And they are aware that the rules have changed and will again, especially as more and more people are vaccinated and register their status.
He describes the process as crossing one bridge at a time, and learning from each crossing.
So whether a student is interested in helping at a local food bank, working the front lines of voter rights, joining the Multicultural Greek Council, or starting their own club, SELD will be there to cross those bridges safely with students.
Go to the Student Engagement and Leadership Development webpage for more information.