Library Leadership Council member supports student success, lifelong learning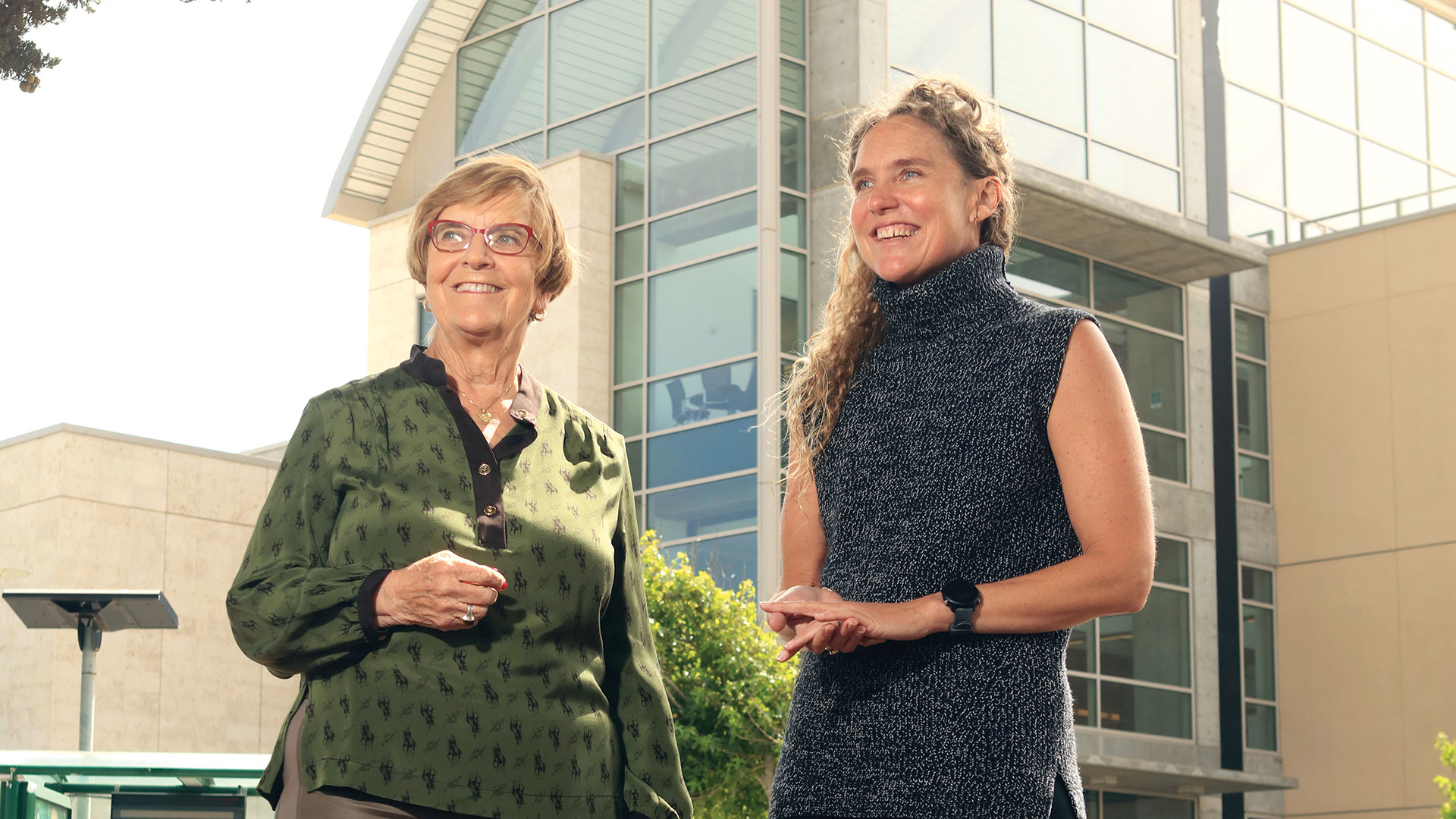 March 15, 2023
By Liz MacDonald
Konny Murray gives back to her community in a number of ways. She's been a major advocate for women's reproductive rights, a supporter of animals through the Society for the Prevention of Cruelty to Animals, and a booster of students through CSUMB's Tanimura & Antle Family Memorial Library Leadership Council.
Murray herself is a librarian by training. She earned her master's in library science from UC Berkeley, and spent her career as a corporate librarian. She began working as an assistant librarian in Safeway stores, helping managers and staff make informed decisions.
"Our job was to be on top of things so when a question came in, we knew," she said.
She describes keeping up with industry journals and performing research to help answer questions about the popularity of new products, store locations, and farmworker history during the grape boycotts of the 1960s.
Her next position was with Chevron. In the era before the internet, the company had a dozen libraries with various specializations across the country. Murray joined the business library where her work focused on environmental law and research into the company's various products and divisions. Eventually her work segued into best practices in management.
"I loved being a librarian," she said. "You had to know how to look for answers."