CSUMB resources help students achieve success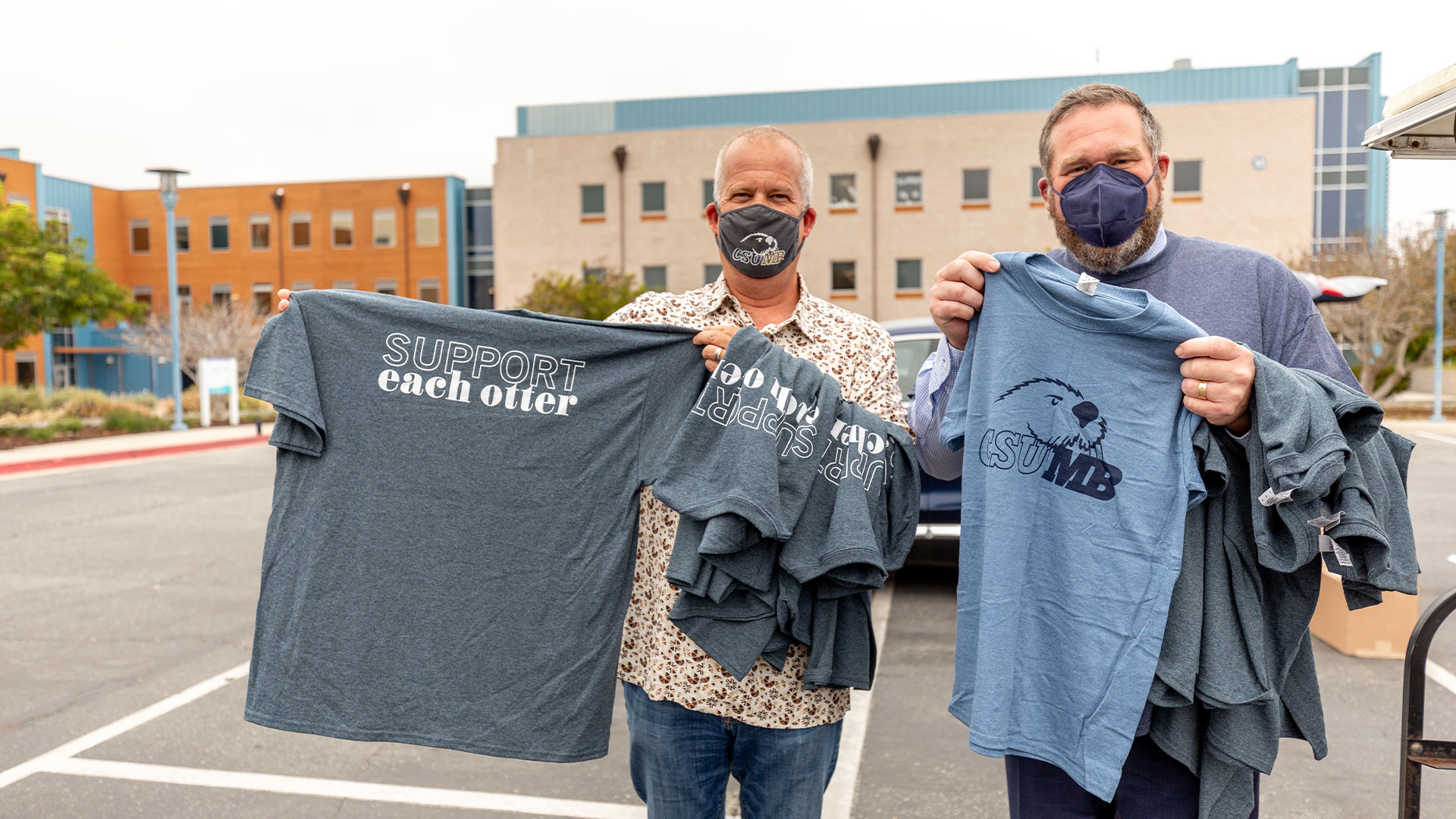 August 20, 2021
By Sophia Huang McKenzie
Since its founding in 1994, student success remains a top priority at CSU Monterey Bay. The university provides a multitude of resources to support students in achieving their academic, personal, and professional goals. Among the newest resources are the RAFT Peer Mentor program, YOU@CSUMB, and the Center for Black Student Success.
RAFT Peer Mentor Program
The university launched the RAFT Peer Mentor program for students in their first year with the goal of improving retention and graduation rates. Students who are transfers, first-generation, Pell grant eligible, commuters, or underrepresented minorities may participate. Two hundred students have been paired with mentors this year through the program.
They will meet individually, in small and large groups, through Zoom sessions, and at events. Students also have opportunities to meet with one another in cohort groups to provide an additional avenue for connection and peer-to-peer support.
Mentors help new students acclimate to CSUMB by providing valuable information about the campus and community and sharing their own experiences. They are trained to provide referrals in areas commonly needed for new students including academic advising, financial aid, tutoring services, and campus involvement.
Online Health and Wellness Portal
CSUMB joined 14 California State University campuses last year in piloting an online health and wellness portal called YOU@CSUMB. It is available 24-hours a day to provide resources and content to enhance academic success, career preparedness, physical and mental health, and connection to campus. Students create a completely confidential account with their campus credentials to use the portal.
While not meant to replace personal services, the portal can be a great resource for students as they navigate their academic journey, said Jessica López, a counselor at CSUMB's Personal Growth and Counseling Center.
"Students can find resources to support their well-being and address new challenges created by COVID-19, including articles on social distancing, student loans, getting the most from remote learning, and how to cope with anxiety," López said.
Content can be customized based on students' personal interests and needs. Students take quizzes, called reality checks, to assess how they are doing academically, emotionally, and socially. Once they complete the reality check, they are given feedback and directed to campus resources for additional support.
Center for Black Student Success
CSUMB opened its Center for Black Student Success in Fall 2020 to engage and empower all students, especially African Diaspora students, by providing academic, professional, and personal/cultural support and enrichment programming. The center serves as the central hub and campus home for Black student life, working with campus and local community members and organizations to ensure Black collegiate success at CSUMB.
Many More Resources
The aptly named Center for Student Success is committed to the university's founding vision statement which established the goals of serving the diverse people of California, especially the working-class and low-income populations; meeting the needs of communities in the tri-county region; and upholding the principles of multilingual, multicultural, and gender-equitable learning. Services include workshops and advising on time management, test anxiety and stress, study strategies, goal setting, and connecting to resources.
CSUMB's Center for Teaching, Learning, and Assessment provides an alphabetical list of 24 Student Support Resources available on campus — programs, people, and resources dedicated to supporting students so they can better support themselves, their family and friends, and our communities.