CSUMB Expertise: The COVID-19 vaccines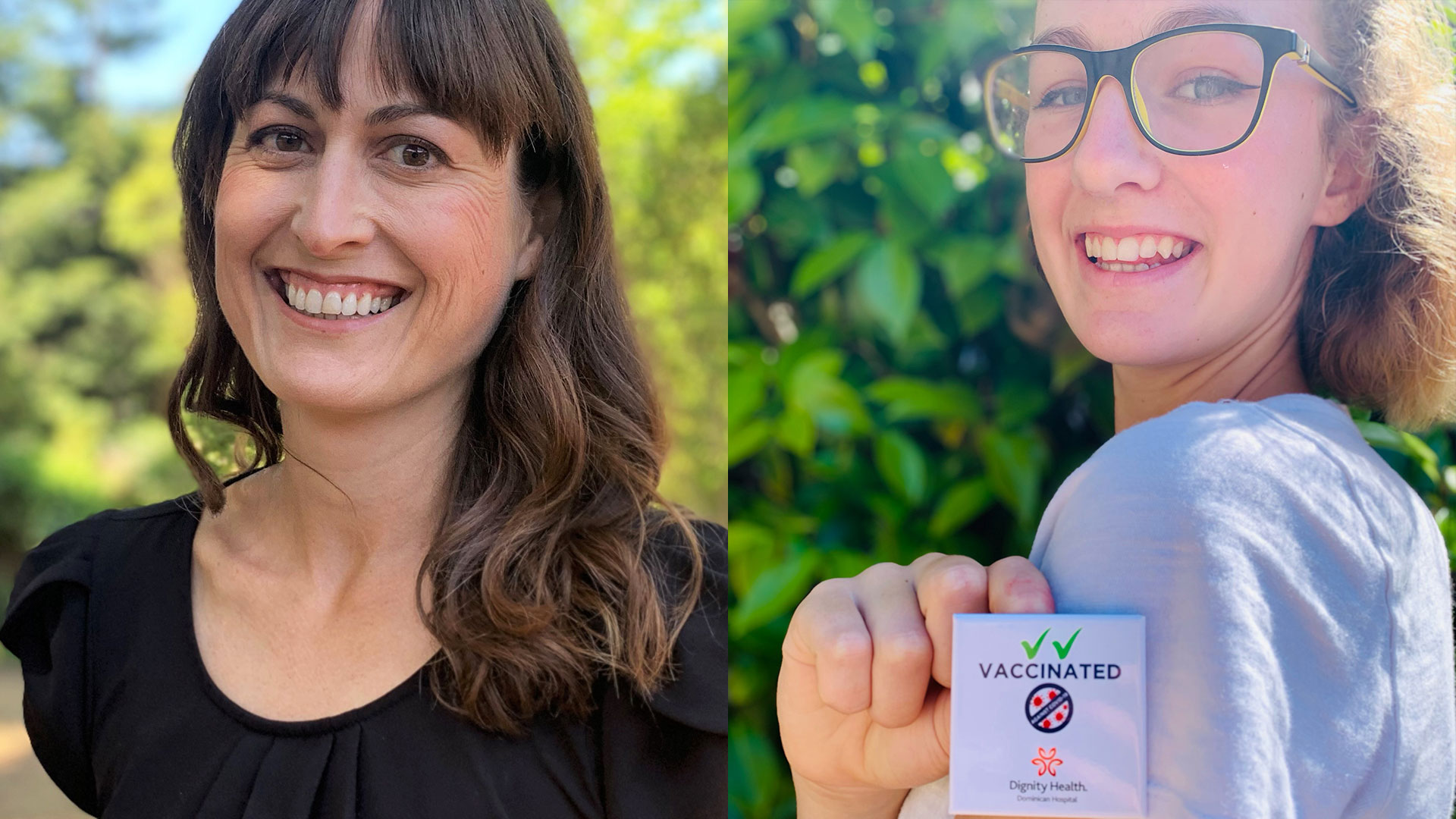 June 10, 2021
CSUMB is proud to join the California State University Chancellor's Office in partnering with the White House, the U.S. Department of Education, and colleges and universities across the nation to end the pandemic as part of the White House Vaccine Challenge.
Alyssa Erikson, Associate Professor and Chair of the Nursing Department in the College of Health Sciences and Human Services, answers questions about vaccine safety, hesitancy, effectiveness, and appointments.
Question: What would you want to say to the campus community about the vaccine requirement for this Fall?
Erikson: I see the vaccine requirement for Fall as best for the community to ensure that we can learn and work in a safe environment.
Question: As a medical professional, how do you convey to people, at this point, how safe and effective the vaccines are?
Erikson: The vaccines have gone through, and are going through, rigorous studies to establish their safety and effectiveness. The risk of negative effects from the actual COVID-19 virus, including death, is much higher than the risk of any long-term effects or complications from the vaccine. And the benefits for the individual and the community far outweigh the risks.
Question: How would you dispel any stigmas or misinformation about the vaccines?
Erikson: Misinformation about vaccines is rampant and really dangerous. For example, people refuse the vaccine because they believe there is a microchip being injected into them. Logistically, this is impossible! But dubious videos and sham "news" sites are promoting this. People need to make decisions based on sound and accurate information considering their own needs and values. Fear is real but decisions to not get the vaccine should not be made or based on fear.
Question: What would you say about vaccine hesitancy?
Erikson: Vaccine hesitancy is valid. People should have the agency to make their own choices about their health and bodies, and be empowered to come to a thoughtful, informed decision. But again, it should be based on sound and accurate information. It's compelling information for me to know that vaccines not only protect the individual but also provide protection in a community for those that cannot get a vaccine, like children under 12 and those with compromised immune systems.
Question: What are some easy ways to get a vaccine?
Erikson: Monterey County's public health department COVID-19 vaccine page lists county-wide vaccine clinics, as well as ones at local hospitals and pharmacies like Safeway and CVS. Click on a link and make an appointment. In Monterey County, the Visiting Nurses Association (VNA) is offering the Johnson & Johnson vaccine to homebound individuals. Contact the VNA at 831-648-3777 and ask for the Immunization Clinic. Also, people can call 2-1-1 if they're having any difficulty scheduling a vaccine appointment. There shouldn't be any barriers for those who want a vaccine.
Bio: Alyssa Erikson is an Associate Professor and Chair of the Nursing Department at CSUMB. She has been a registered nurse for 20 years, in nursing education for 13 years and joined CSUMB in 2015. She is passionate about health promotion and compassionate care to individuals, families and communities. She has published in the areas of palliative care and bereavement support to families who lost a loved one in an adult intensive care unit. She holds a PhD in Nursing from UC San Francisco and is a Certified Nurse Educator (CNE)