Bob Danziger teams up with CSUMB and others to celebrate Bach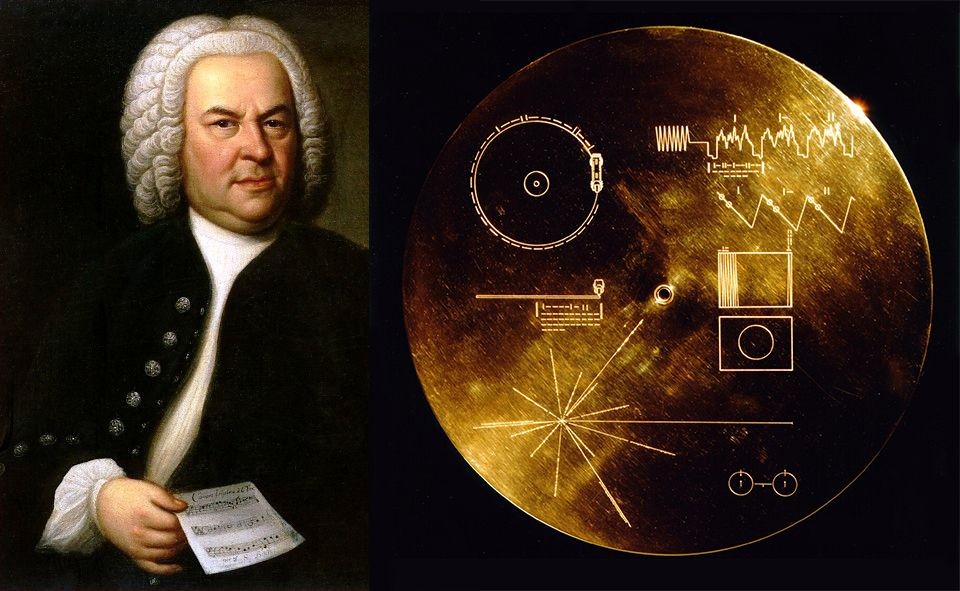 March 5, 2021
By Walter Ryce
Last year, when COVID-19 began to spread across the country, eventually encroaching into Monterey County, it shut down public gatherings, including concert performances. Live music has been almost entirely absent from our cultural landscape since.
"There's this yearning to reach across borders and reach across pandemic to find ways to communicate with each other. Music seems to be helping," said Bob Danziger, a sustainable energy pioneer, lawyer, inventor, filmmaker and musician.
But when he discovered that there were no commemorations planned for the 300th anniversary of Bach's Brandenburg Concertos, music that he cherishes, he did not want to accept it.
So he's producing a free, live-streamed show of recorded concert music, talks and stories, film and sound clips, and art images, 2-3:30 p.m. and again 7-8:30 p.m. on March 24 — a birthday party for what many consider one of the pinnacles of Baroque music. It's called Brandenburg Concertos 300th Anniversary Celebration.
"Anger, depression, the heights of new love, family and return to normalcy — that's what was going on in Bach's life during the two years of writing [this music]," Danziger said. "A great artist leaves it all on the page, everything they're feeling and thinking, this arc. That's what the Brandenburg has."
In the six concertos that make up the work, Bach made innovations in structure, instrumentation, moods and color, all with a technical command that still captivates today's best musicians.
Danziger, who considers himself an amateur musician, wrote jazz-classical crossover arrangements of it, a feat that earned him an honorary doctorate of music from CSUMB.
"Every day for years I would wake up in the middle of the night and work on it," he said. "You played this two, three, six-bar passage and a miracle would happen. I would see stars. I want everyone to experience that."
He's assembled a diverse coalition of people and organizations to help in that mission: CSUMB, Monterey Symphony, Monterey Jazz Festival, California Rodeo Salinas, Carmel Bach Festival, KAZU, Monterey County Pops!, Palenke Arts, and the Alliance for California Traditional Arts.
"The Monterey Jazz Festival and CSUMB began formally collaborating on music education projects in 2018 thanks to Bob Danziger," said MJF's executive director Colleen Bailey. "He was involved in both organizations whose mission it is to see that music and education organizations across Monterey County work collaboratively."
Nicola Reilly, executive director of the Monterey Symphony, is also involved: "We've provided lots of advice and he's working with CSUMB alumnus Doug Mueller, who produced all our Balcony Sessions, to produce the event itself. I'll be there on the chat to help with any music questions or direct to the right place!"
CSUMB's Special Events Assistant Marlena L. Rose has set up the Zoom webinar to be able to handle 3,000 people in one room, with the overflow going to YouTube channels for the 2pm and 7pm showings.
Danziger, a supporter of CSUMB's mission, has enlisted help from the university as co-sponsors, including Michele Crompton, director of Osher Lifelong Learning Institute (OLLI), and Jeff Jones, an associate professor and chair of the Music and Performing Arts (MPA) department.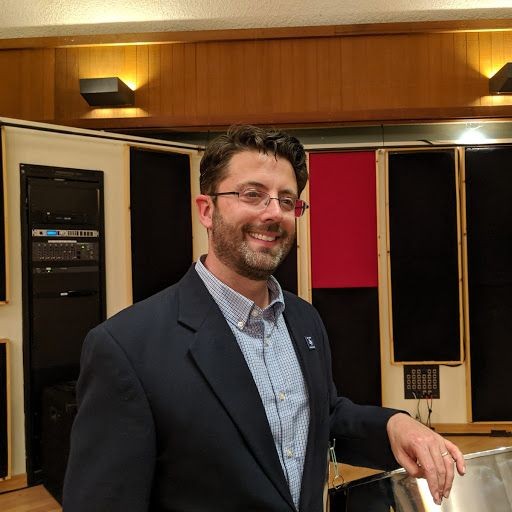 "I've been working on the project as a musicological consultant, a contributing writer/editor, and will be a co-host for the program," Jones said.
He sees the Brandenburg 300th event as a way to build mutually beneficial partnerships with performing arts organizations, and to help amplify MPA's role as a "steward of intangible cultural heritage in our region."
Danziger has it on good authority that the Brandenburg Concertos are the most performed pieces in Monterey County — the Carmel Bach Festival has performed it 275 times since 1935. So the music is imprinted on this place.
But it's also such an elevated work of art that it's in outer space. Literally.
The full name of the March 24 event is Brandenburg Concerto 300th Anniversary Celebration - and the Golden Record.
In 1977 NASA launched two Voyager probes into space to gather data about our planets, our solar system, and interstellar space beyond. A committee led by Carl Sagan compiled an analog anthology of music, sounds and images from Earth to put aboard both space probes to share with any intelligent lifeforms they may encounter.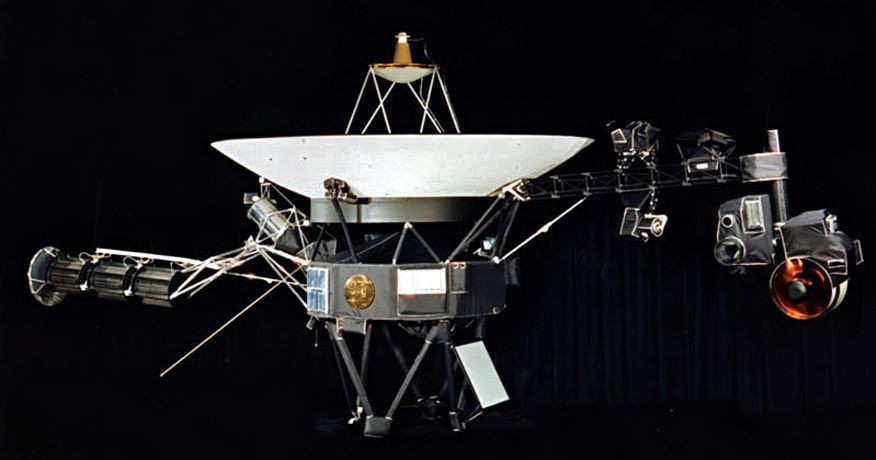 The medium is a 12-inch golden phonograph record, with 27 pieces of music on the archival discs, and the first recording is from Bach's Brandenburg Concertos.
The records also contain percussion from Senegal, Japanese shakuhachi flute music, "Johnny B. Goode" by Chuck Berry, an Indian raga, a Georgian polyphonic choral folk song, Stravinsky. It's like a wonderful mixtape from Earthlings to extraterrestrials who haven't been encountered yet.
An inscription on the records dedicates it to "the makers of music – all worlds, all times."
The March 24th commemoration will cycle through various interpretations of the Brandenburg Concertos, from Karl Richter and the Munich Bach Orchestra; to a Mexican jarocho version by Sones de Mexico that uses the jawbone of a donkey and foot-tapping for percussion; to a jazz take by Kenny Barron, Ron Carter, Stefon Harris and Lewis Nash.
"That last one is absolutely smoking," Danziger said.
The selections range far from Bach, like "Somewhere Over the Rainbow" by Hawaii's beloved IZ and "From Here to the Moon and Back" by Willie Nelson and Dolly Parton.
Making a cameo is the spoken word including parts of Martin Luther King Jr.'s "I Have a Dream" speech, and jazz master John Clayton's reading of an excerpt from the book "Evening in the Palace of Reason: Bach meets Frederick the Great in the Age of Enlightenment."
Accompanying the audio will be images of paintings by California artists from the Crocker Museum, as well as the Hardy, Trotter and Winfield Galleries, including David Ligare and Armin Hansen, and famed European and Chinese painters.
"The Earthling Project, a multidisciplinary project commissioned by the artist-in-residence program at SETI institute, will include a short video segment which connects the project to Voyager's Golden Record," said Jeff Jones, CSUMB's music department chair.
The program will begin with Aretha Franklin because when Danziger was teaching courses at CSUMB's Osher Lifelong Learning Institute (OLLI), he opened with Aretha. Audiences of the March 24 event will hear Michele Crompton, OLLI's program manager, in the program's introduction along with Danziger and Jones.
"He's brought music to OLLI," Crompton said. "He brings it all. OLLI is the community forum, and is thirsty for that type of education."
In addition to entertaining and instructing, listening and exchange are part of the Brandenburg 300th experience.
There is a website where visitors can list what they would put on another Golden Record to be launched into space as a dispatch from Earth.
Jones' music students have chimed in with a contemporary playlist of music like "Glitter in the Air" by P!nk, "Plastic" by Jaden Smith, "Mercy Mercy Me (The Ecology)" by Marvin Gaye, and others.
Danziger got in touch with jazz pianist Christian Sands who reported that he would put on there John Coltrane's A Love Supreme album and Aretha Franklin's Amazing Grace album.
Other selections from the project's partners include:
Nicola Reilly of the Monterey Symphony: "More contemporary music! Definitely John Williams and John Wineglass!"
Colleen Bailey of the Monterey Jazz Festival: "Imagine" by John Lennon.
Carl Christensen of Monterey County Pops!: "We nominate 'A Short Ride in a Fast Machine' by John Adams for inclusion in a future Golden Record ... seems appropriate for a spaceship!"
Juan Sanchez of Palenke Arts picks "To Pimp a Butterfly" by Kendrick Lamar, "Gracias a la Vida" by Violeta Parra (sung by Mercedes Sosa), African griot Mamadou Diabate's "Tunga," and a lot more.
The March 24 program is a personal and collective mirror of the Golden Record's sprawling snapshot of human artistry.
"It's wonderful to see all these parts of Monterey County coming together to celebrate some great music, art and stories connected to this place in special ways — and to share it through the on-line world," Danziger said.
The pandemic has silenced too much live music. But on March 24, music — and its persistent story, and our collective attraction to it — will come alive again.