Aside from engaging studies, here's what else CSUMB offers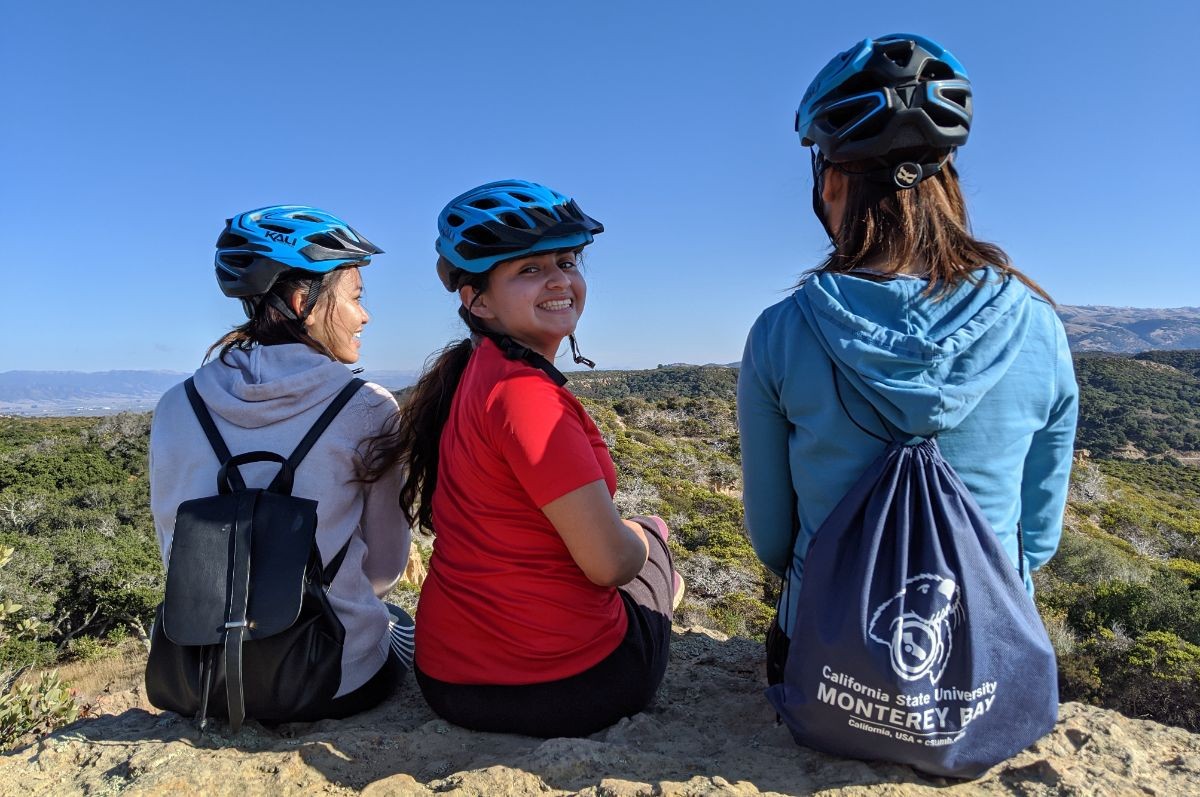 April 2, 2021
By Walter Ryce
The Pandemic Year changed everything: how we work, study, play, shop, travel, socialize. It changed how we touch and breathe. But with the widespread use of masks, observing of social distancing, and the increasing prevalence of COVID-19 vaccines, CSUMB — and the country — sees a return to normal in sight.
The university is in the planning stages of a safe level of return to campus starting in Fall 2021, which could open back up many of the campus opportunities for 2021-22 that were lost to the pandemic in 2020-21. Some of the programs below may be available on the first day of school, but others may take some time to get back up and running at full capacity. We all want CSUMB to be as rich, and as safe, an experience as possible.
Safe and Sound
First thing's first. To focus on studies, you need a stable foundation.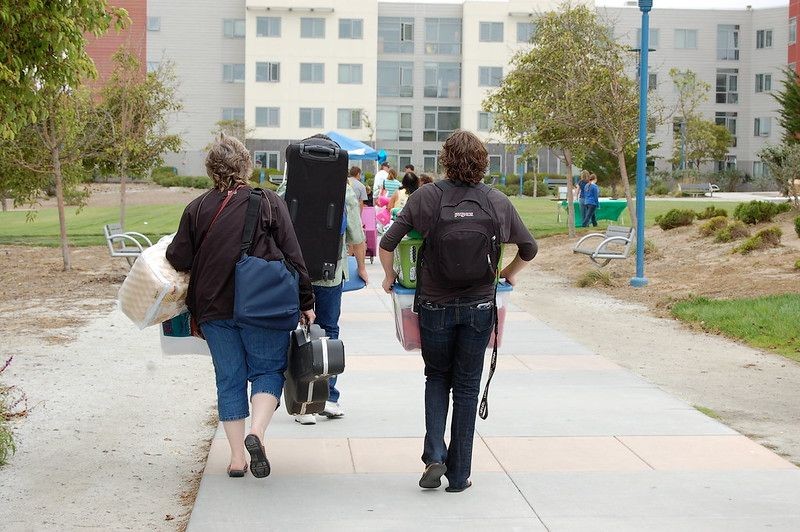 "CSUMB offers a variety of housing options that allow a student to enter our residential campus in semi-suite style amenities that prompt them to congregate outside of their rooms and into community and dining spaces," says Jeff Cooper, Director of Student Housing and Residential Life. "Then they can transition to suite- and apartment-style options that encourage them to develop more skills around independent living."
Centrally-located residence halls put you in walking distance to dining options, classes, entertainment, fitness facilities, and student life. You'll live among fellow students while enjoying a generous meal plan and all-inclusive billing, with resident advisors helping you navigate college life.
Nearby campus apartments, just for students, allow for more independence and privacy (not to mention backyards or balconies) while offering students the amenities of university life. And the campus is just a short drive, walk, bus, bike or electric scooter away (the university contracted to stock the campus with rentable, dockless, shared electric scooters).
Health & Wellness Services at CSUMB is comprised of three parts: the Campus Health Center, Personal Growth and Counseling Center, and Student Disability and Accessibility Center (SDAC). Together they form a support network to keep students healthy and optimal physically, mentally, emotionally and spiritually, so you can focus on your studies. Or on other things.
"Research shows that students who get involved are more likely to persist and graduate than those who only attend classes," says Leslie Williams, Associate Vice President for Student Affairs & Dean of Students. "CSUMB's co-curricular and extra-curricular opportunities holistically support student success through advocacy, community engagement, employment, internships, mentoring, organizations, recreation, residential living, tutoring, and other leadership opportunities."
Raft Up
In marine mammal parlance, a raft is when a group of sea otters hold paws and bind each other to kelp so they don't drift apart while sleeping atop the water. At CSUMB, this metaphor translates to events like an annual homecoming week of welcoming activities to create community and camaraderie.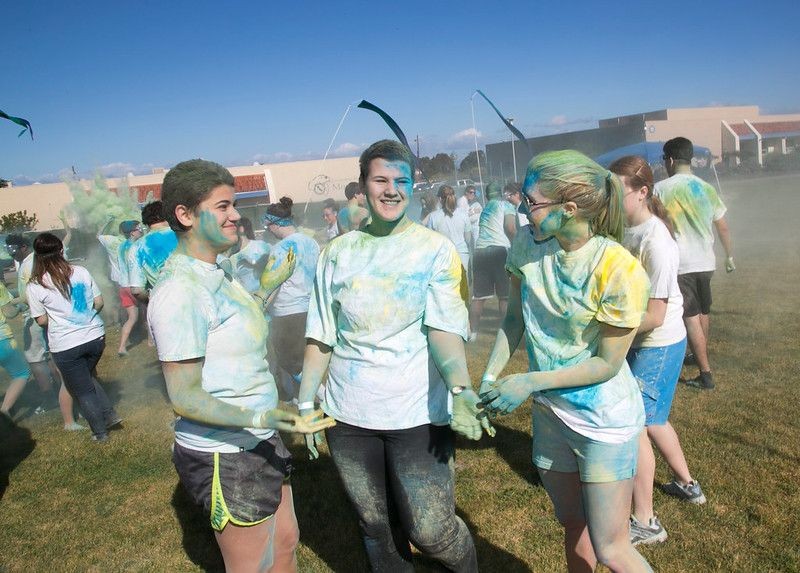 Otter Days and Welcome Back Week are campus-warming parties filled with rallies, food and treats, silly lawn games, extracurricular clubs, dodge ball, music and more. This year we put on virtual 5k and 10k runs and a virtual drag show.
To thoroughly and quickly explore CSUMB and the surrounding Monterey Peninsula, a Bucket List of 30 activities has been compiled, including volunteering in a voter drive, joining a student organization, getting a picture taken with mascot Monte Rey, visiting a local farmer's market, attending (or, better yet, participating in) an open mic night. After completing the list you'll receive CSUMB Bucket List swag. Of course, you'll already have the real reward in the array of experiences and memories you will have accumulated.
It all adds up to getting you involved in enlivening activities and connected to potential friends and allies.
Get Organized
Another way to get integrated into life at CSUMB is to join a Greek organization, of which there are 15 on campus, dedicated to leadership, support, service academics and social justice, and governed by the Multicultural Greek Council.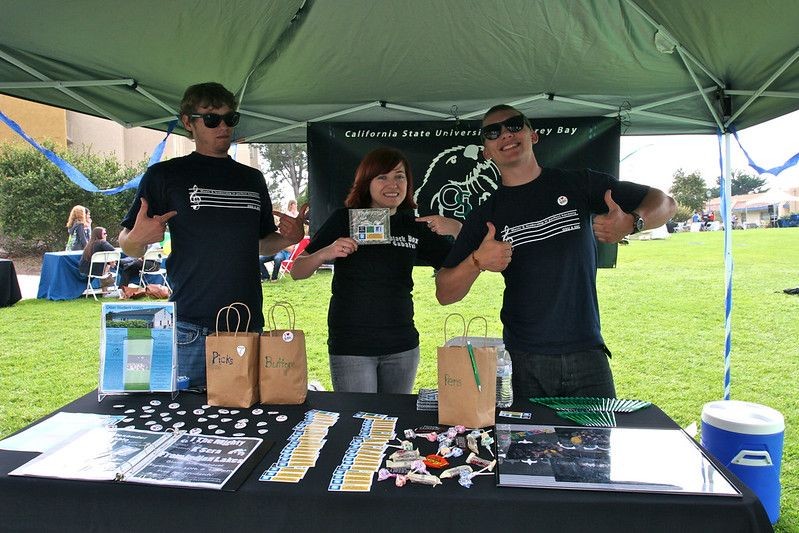 Or you can join a special interest club, of which there are about 100, from the Accounting Society to the Japan Club to Women in Computer Science.
If you don't need a club to take a break from academics, there's the Alpha Lambda Delta National Honor Society for first-year students to strive ever higher in their intellectual pursuits. Gardening can be a rewarding and relaxing past-time, and the Garden Club adds to its benefits by providing free organic vegetables to students. The Marine Science Club sounds self-explanatory, but you might not expect that in addition to learning about the ocean ecosystem, they also get together for bowling.
If you don't see a club that suits your mood, you can reactivate one that's gone inactive (the Investment Analysis Club, for instance), or petition to start a new one of your own design.
Speaking of which, there is a design club.
The Sporting Life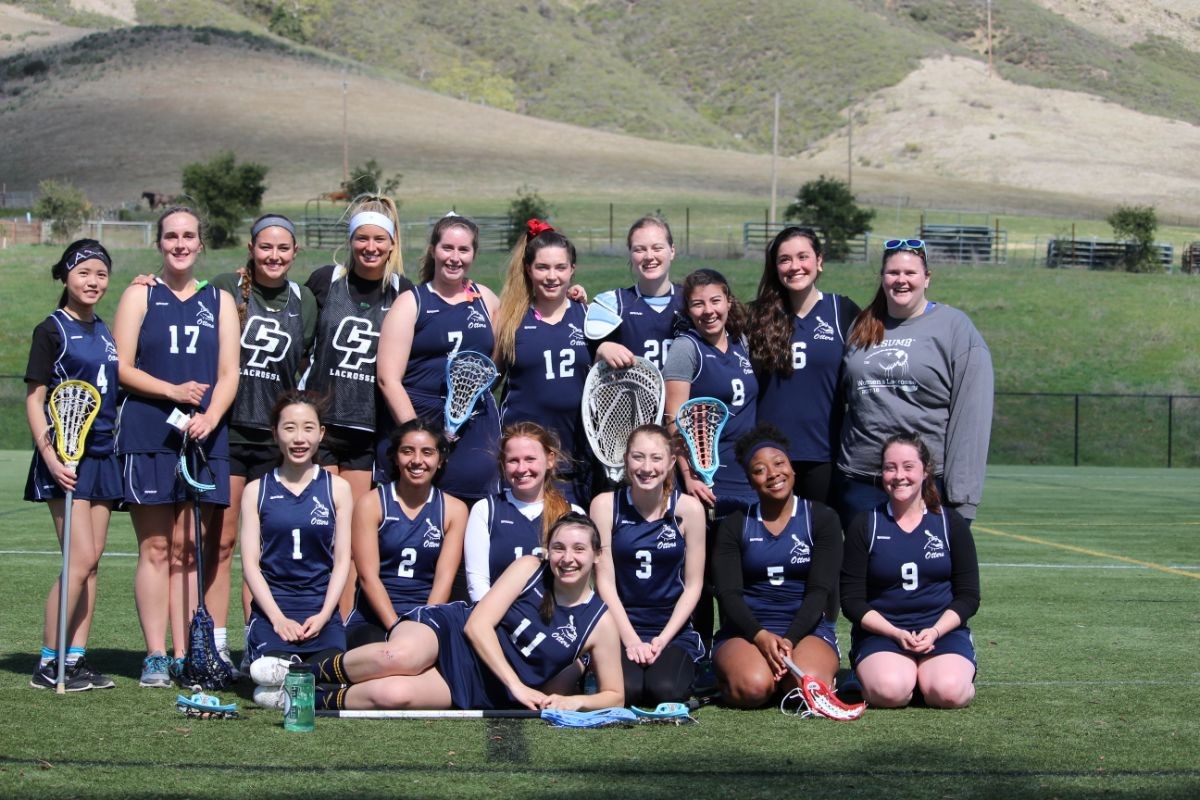 CSUMB's Athletics Department boasts 13 competitive and entertaining NCAA Division II sports teams. But if you like to do sports just for the fun of it, there are intramural sports with 6-week leagues, all-star week, and weekend tournaments in traditional and nontraditional sports, and there are officially recognized sports clubs that get you playing well with others. The Otter Sports Center and the Aquatic Center will keep you in shape for all that kinetic activity.
If you're not athletically inclined, you can still be part of the energy of sports as a spectator. Monterey Bay Football Club, the newest professional soccer team from the United Soccer League, plans to renovate and move into CSUMB's Freeman Stadium. Or you can join the official CSUMB Athletics fans of Blue Crue and meet new people and earn swag by going to games together.
Get Out There
The Central Coast of California contains state parks and beaches, county parks and trails, a national monument and park, and national forests. There is no shortage of outdoor excursions, from walking distance to short drives from campus.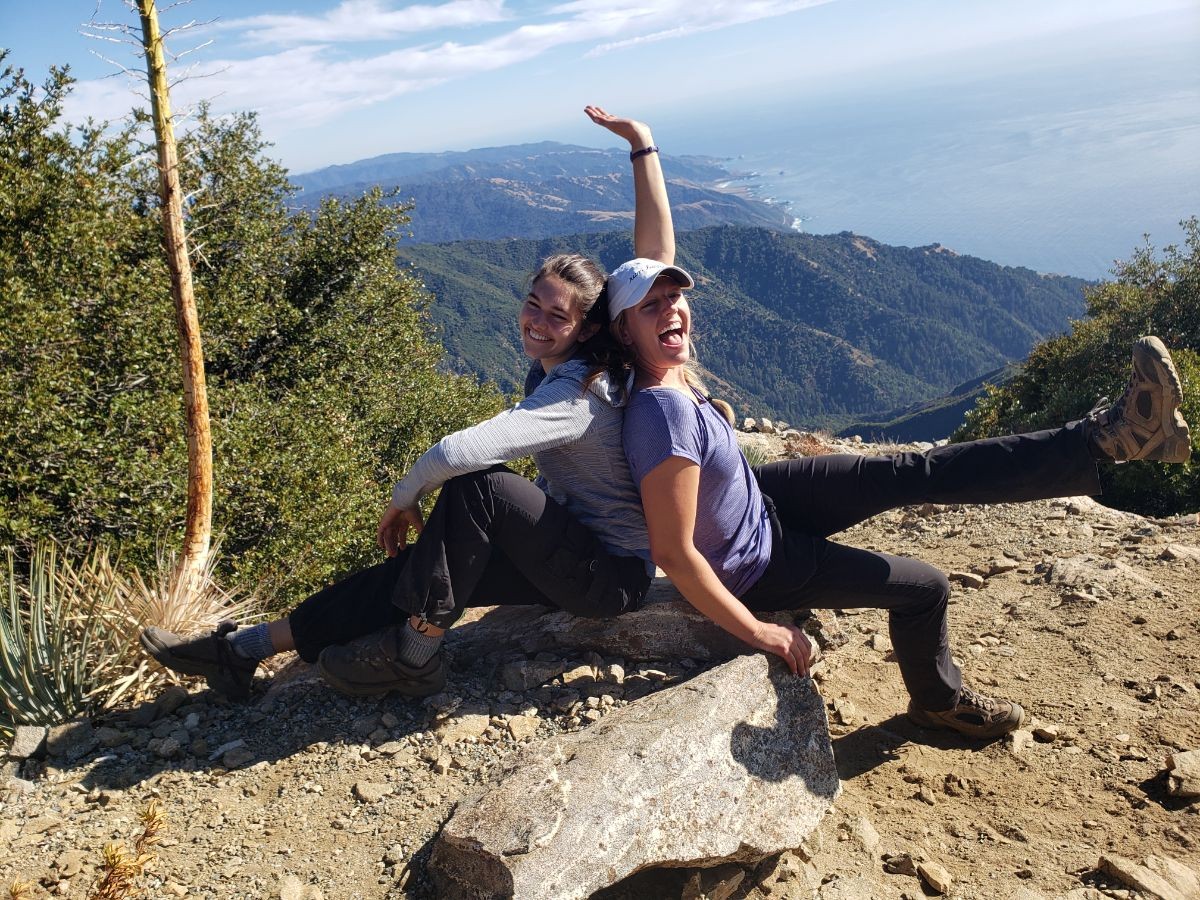 CSUMB Recreation makes it even easier.
You can learn outdoor skills, wilderness medicine, environmental stewardship and more while going on memorable outings with fellow students in the Outdoor Leadership Program.
The campus is surrounded by forests and fields crisscrossed with hiking and biking trails that range from the casual to the more strenuous. And the Otter Cycle Center is a hub for bike repair and maintenance, group rides, bike storage and bike rentals.
Speaking of rentals, you can also rent (at affordable prices) gear for camping and backpacking, rock climbing, surfing and disc golf (CSUMB has two courses, which have hosted the World Disc Golf Championships).
And of course, there's a sailing club to get you out onto the famous Monterey Bay.
Read other parts of the series
Read about unique offerings in the colleges of Arts, Humanities and Social Sciences, Health and Human Services, and Extended Education and International Programs.