A Society of Scientists

October 21, 2020
By Walter Ryce
Marine scientist Corey Garza inducted into California Academy of Sciences.
Corey Garza, Ph.D., professor of marine science in CSUMB's College of Science, was recently inducted as a 2020 fellow in the California Academy of Sciences. He joins a cohort of 13 other scientists from California and beyond as new members.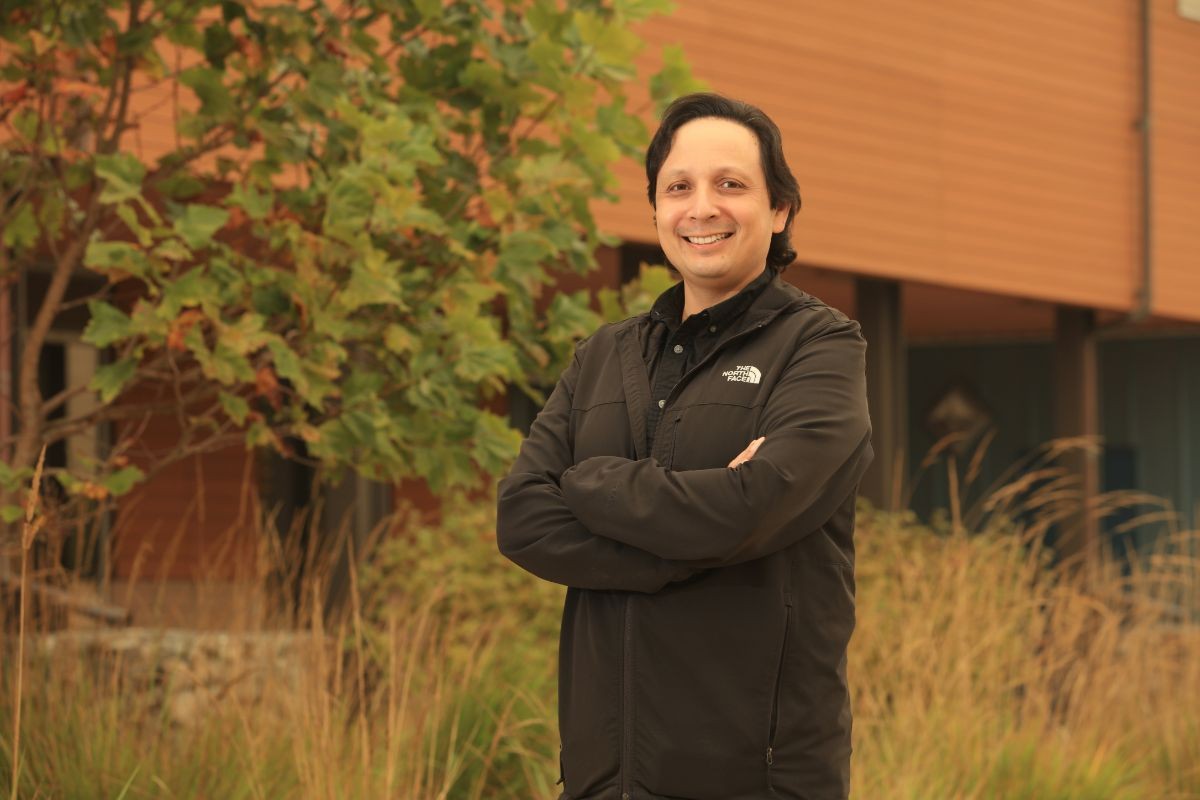 The California Academy of Sciences was founded in 1853 and remains the oldest natural history museum in the West. The building occupies an idyllic expanse of land within San Francisco's Golden Gate Park, across from the de Young Museum, backdropped by the Twin Peaks hills.
Its rooftop is a lush, sustainable, green space with solar panels, and inside it houses a 90-foot planetarium dome, a 90-foot enclosed rainforest dome, an aquarium and natural history exhibits. The building is an architectural marvel, and its museum attractions are a visitor magnet. The California Academy of Sciences plans to reopen to the public, with safety measures, on Oct. 23, 2020.
But it has another life — one less visible to the public — as a scientific institution with research labs that lends expertise to public policy questions, and conducts important original research, especially in biodiversity and sustainability.
It is also the oldest scientific society in the West, and one of the most prestigious and ambitious. Their stated mission is no less than to "explore, explain, and sustain life."
The Academy Fellows comprises more than 450 distinguished scientists and thinkers who have made important contributions to science, and science education and communication, including Sylvia Earle, Paul Ehrlich, Jane Lubchenco, Zeray Alemseged, John McCosker, Jill Tarter and Andrea Ghez.
On Oct. 9, they announced 14 new members, among them Corey Garza.
He was nominated by two colleagues who are current fellows of the academy: Dr. Lisa White of the UC Museum of Paleontology at Berkeley, and Dr. Karina Nielsen, director of the Estuary and Ocean Science Center at San Francisco State. The academy's board of trustees voted unanimously to accept Garza's nomination as a fellow. Normally there is a live induction ceremony.
"Because of COVID-19 the induction ceremony was online," Garza said. "There was time for a virtual applause."
He said that as a fellow, he'll advise the academy, help it define research and education priorities, and contribute scientific perspective to public issues.
Before arriving at CSUMB, Garza worked at the National Oceanic and Atmospheric Administration (NOAA) as a research ecologist. His research area is marine landscape ecology, and he uses GIS modeling and geospatial technologies (including drones) to study habitat complexity, species distribution and scale dependence.
He's also the director for the Coastal and Marine Ecosystems Program, a National Science Foundation- and NOAA-funded program that administers other programs that mentor and train young scientists, particularly from communities that are underrepresented in STEM.
"Having diverse people and their ideas helps to advance science," Garza said. "There's a lot of recent research that demonstrates that diverse teams have a tendency to develop some of the most novel solutions to scientific questions."
The California Academy of Sciences adopted, as early as the late 1800s, a progressive and welcoming stance on women in the ranks of science work.
Andrew Lawson, Ph.D., dean of CSUMB's College of Science, said membership in the academy lets prospective students and colleagues know they'll be learning from and working with an expert recognized by respected peers. He further said that Garza's work has increased opportunities for CSUMB students and funding opportunities to the university as a center for marine science on the West Coast.
"And his work in advancing diversity in ocean and geoscience is well aligned with CSUMB values of diversity, equity and inclusion," Lawson said. "That is something we can all be proud of."