Welcoming new CAHSS associate dean Kathleen Godfrey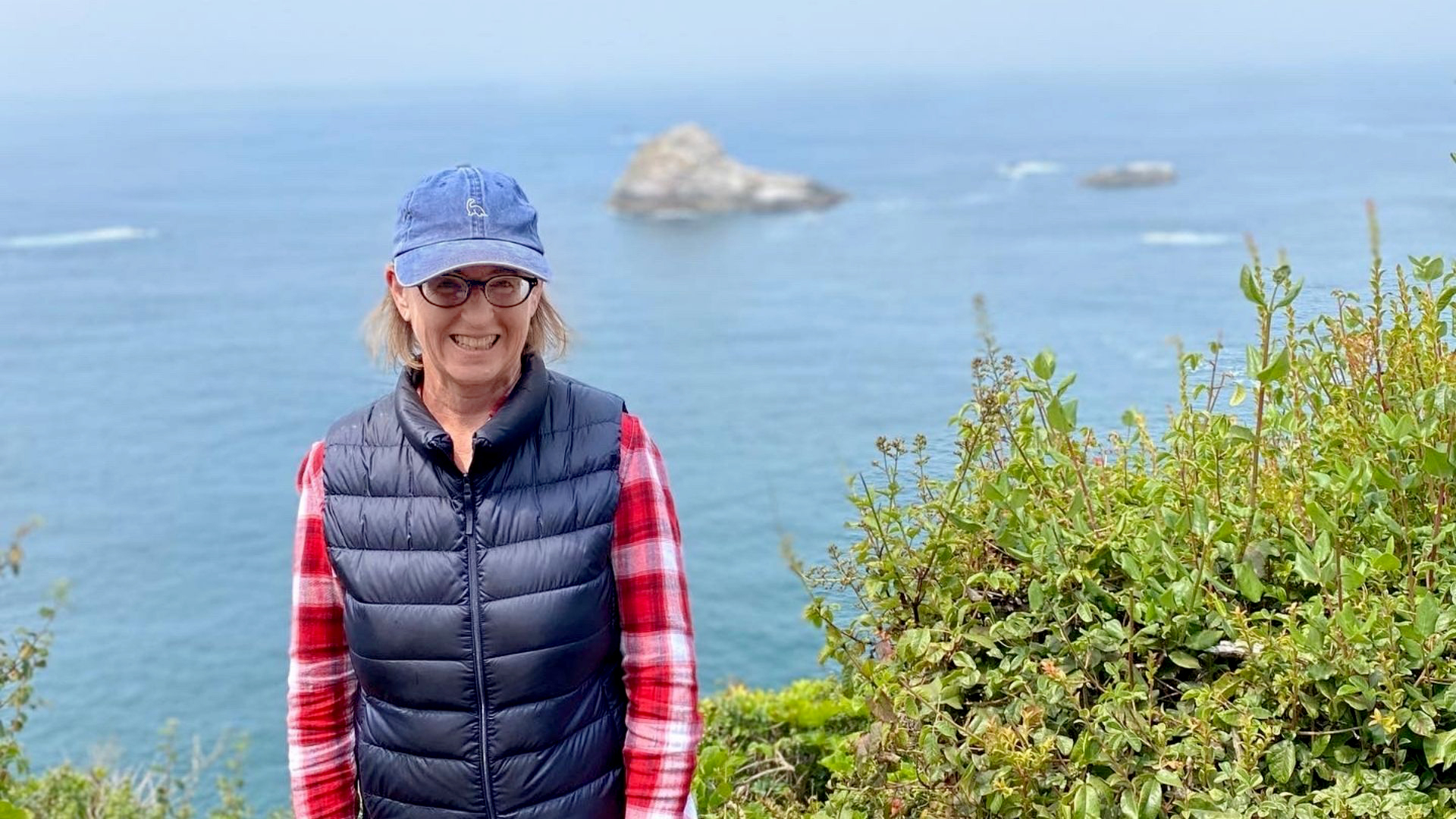 May 3, 2022
By Kera Abraham
Kathleen Godfrey's career has taken diverse turns. She's taught Norwegian teens about U.S. culture, led an organization for writing teachers in California's Central Valley, and created a digital research project on a 19th-century Indigenous Mexican performer.
In February, after more than 22 years as an English professor at California State University, Fresno, she joined CSUMB as associate dean of the College of Arts, Humanities, and Social Sciences.
Godfrey, who lived in Southern California as a child, is thrilled to be back by the ocean.
"It seemed like a miracle to be able to get a job here," she said from her campus office, less than two miles from the beach.
Juanita Cole, dean of CAHSS, praises Godfrey as a highly talented and compassionate scholar.
"Having spent the majority of her career in the CSU system, Dr. Godfrey has a deep understanding of CSUMB's commitment to student success, diversity, equality and inclusion issues, and academic excellence," Cole says. "She has a proven track record of administrative leadership and advocating for the humanities both through fundraising and innovation. She brings extensive experience in developing academic policy."
Godfrey describes herself as an appreciator of the arts. She frequents museums, is an avid reader, and loves music. She's also a lifelong language learner, having studied French, Portuguese, Spanish, and Norwegian. One hobby that's close to an addiction is collecting cookbooks – even though she doesn't actually cook much.
"I like looking at them and reading them," she says with a laugh.
As a scholar of American literature, Godfrey specializes in works by and about American Indians. She was an affiliated faculty member in Fresno State's American Indian Studies program and a scholar in a National Endowment for the Arts' summer institute on the Native American West. But while she considers herself an ally, she says the relationship can be fraught.
"Even when white women perceive themselves as allies, they often perpetuate harmful stereotypes of American Indians," she says. "I'm still very cautious of entering into [American Indian] spaces because I am a white woman, and I know the problems."
Godfrey is passionate about centering the voices of marginalized people. She finds powerful opportunities to do that in her work training secondary teachers.
For 12 years, she directed a professional development organization called the San Joaquin Valley Writing Project, for teachers of writing.
"That has turned out to be one of the pleasures of my career," Godfrey says. "When you write for a literary journal, there's such a small readership. When you work with teachers, that work expands. You have the opportunity to influence schools, students and a couple generations of teachers."
She references celebrated writers of Monterey County, including John Steinbeck and Robinson Jeffers. Godfrey would like to see more schools spotlight writers like Chicano playwright and director Luis Valdez – and bring in local writers, including poets, who haven't yet achieved acclaim.
"An ongoing project for me is to find and foreground everyday writers who might not be published or known widely," she says. "Students need to be reading texts that are relevant to their lives."