State awards $10 million to Computing Talent Initiative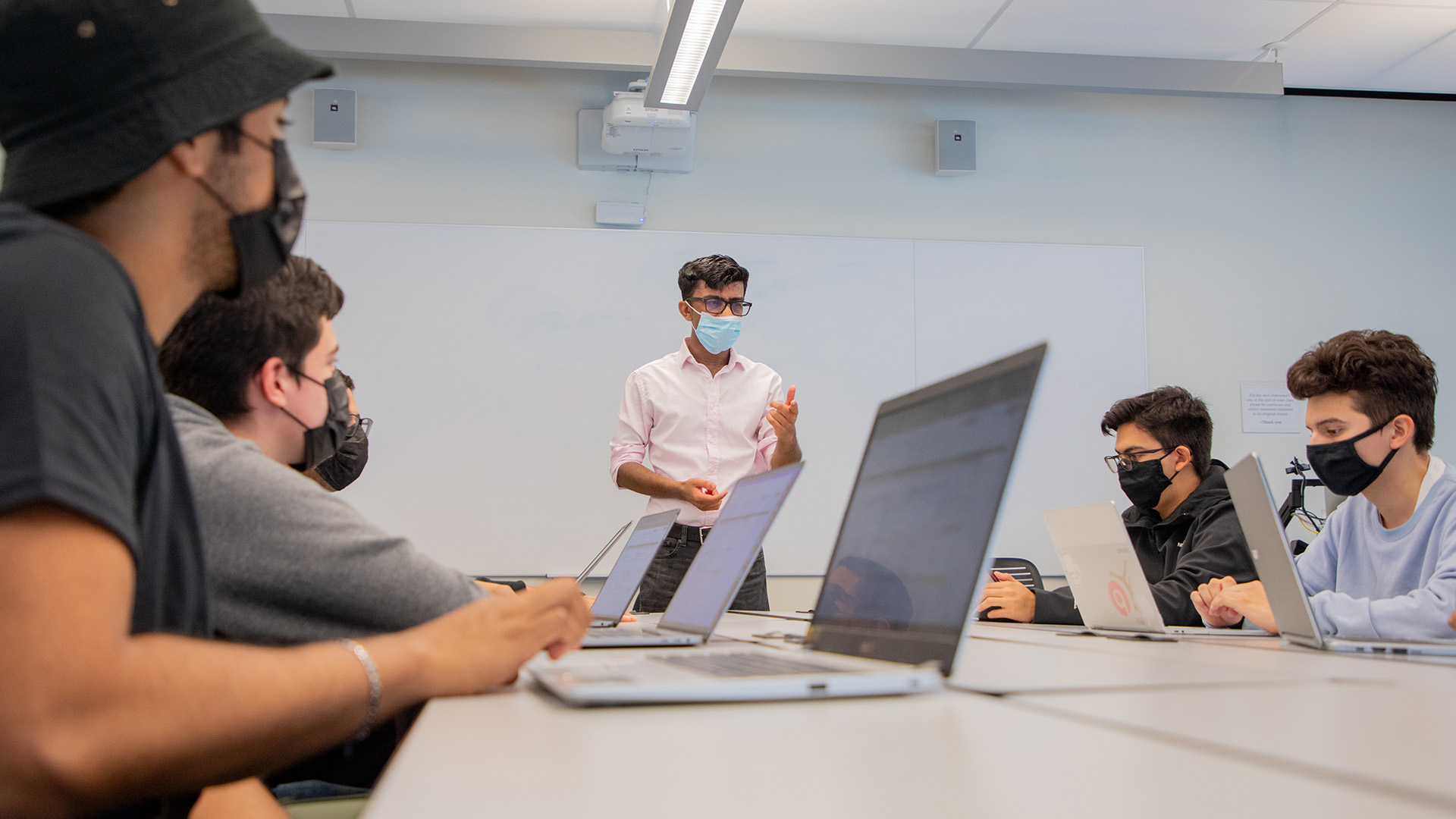 May 2, 2022
By Liz MacDonald
Jericho Imperial was feeling lost and uninspired and scrolling through his student email out of sheer boredom. He came across a message about CTI Accelerate, an internship pathway program for first and second-year computer science students. As the application deadline approached, he decided to push himself out of his comfort zone and apply.
Now, thanks to CTI Accelerate, the third-year computer science major at CSU East Bay says he's in a totally different place: "I became what I always wanted to be through reflection and practice. I became inspired, situated, and confident through this."
The Computing Talent Initiative program based at CSU Monterey Bay supports the educational and career goals of students like Imperial. It's the result of more than a decade of learning and refining what it takes to prepare students to succeed in school and land jobs in California's tech industry. The program has shown so much promise that the governor has awarded $10 million in funding for CTI to expand its services to students across the state.
Internship Opportunities
The idea that led to CTI was born out of a friendship between CSUMB computer science professor Sathya Narayanan and Hartnell College computer science instructor Joe Welch. Back in 2008, they teamed up to connect their students, as well as students from Monterey Peninsula College and Cabrillo College, with tech industry internship opportunities.
Over the next four years, they placed 76 students from the four institutions in internships. But they also discovered that, in addition to building relationships with employers, they needed a more comprehensive approach to prepare students — especially local students from low income and historically underserved backgrounds — to compete for internships and eventually jobs.
"Joe and I developed a deep appreciation for the challenges in recruiting, engaging, preparing, and connecting students to opportunities in the tech industry," said Narayanan.