Spring semester to proceed in-person as planned on Jan. 24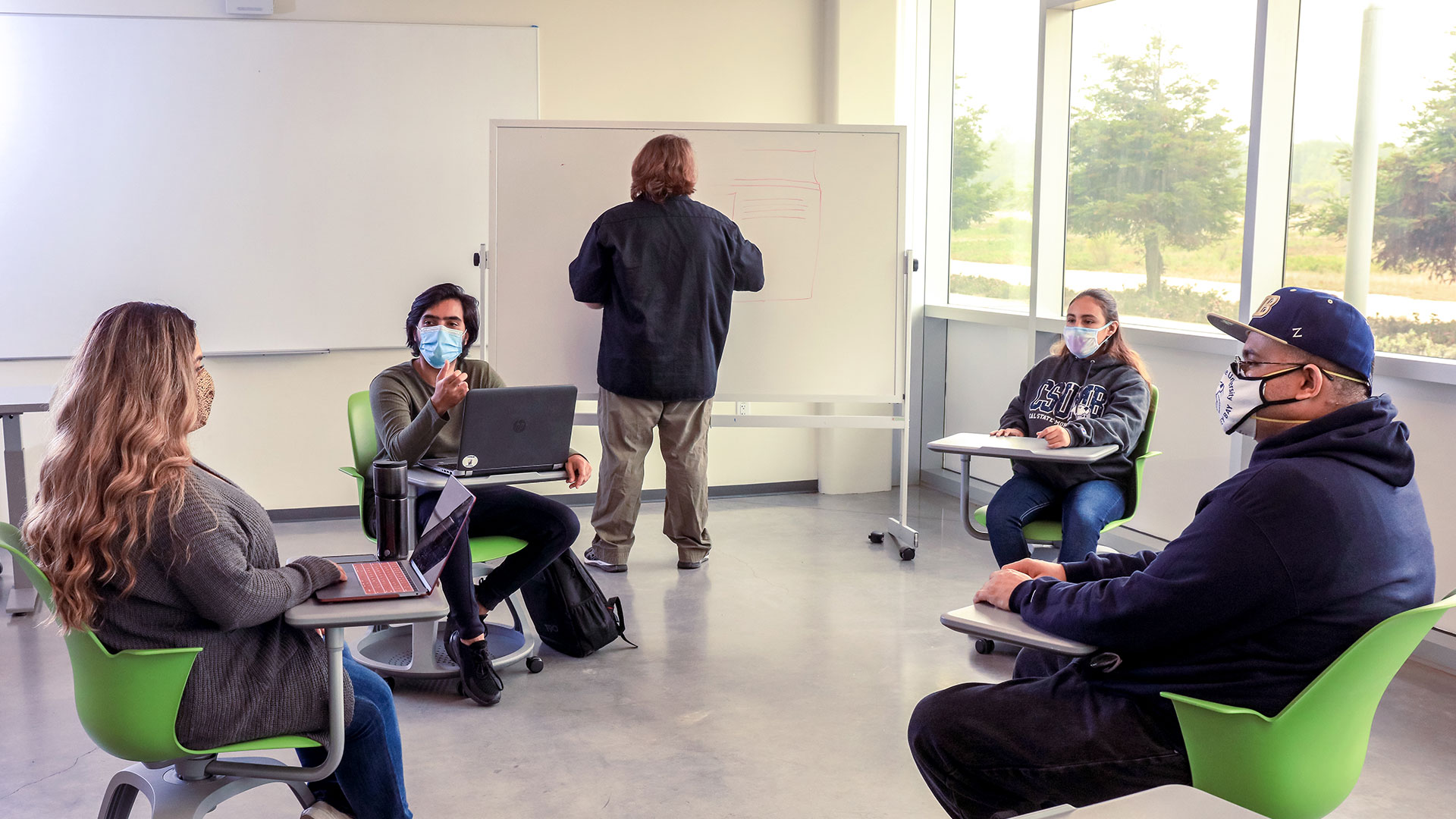 January 11, 2022
This message was sent on Jan. 11, 2022, to all students, faculty, and staff by CSUMB President Eduardo M. Ochoa
Dear students, faculty, and staff,
The cumulative effects of remote instruction create a real and significant adverse impact on student mental health and can hinder our students' progress toward completing their degrees. To counter these realities, we must make the educational experience whole – safely and responsibly. In keeping our commitment to support student success and aid them toward achieving their dreams of a college education, we will resume the spring semester as scheduled on Monday, Jan. 24, with planned in-person instruction. The campus leadership has committed the resources needed to achieve an engaged, safe, and in-person experience. The health and safety of our community remain our highest priority, and we are confident that existing public health measures provide for a safe environment capable of delivering a complete college experience on the CSUMB campus. The campus community is encouraged to continue all personal protective practices to help keep our campus safe, including:
Get vaccinated and a booster.

Determine when you are eligible for the booster. Five months from the second Pfizer dose, six months from the second Moderna dose, and two months after the J&J vaccine.
Schedule your booster appointment by locating the nearest pharmacy or county-run clinic. Students living on campus without or limited transportation, please call the Campus Health Center to schedule your Pfizer or Moderna vaccine series or booster appointment.
Please wait until you receive directions before submitting your evidence of a booster to prevent the need for resubmission later.

Wear a mask in all indoor spaces. The CDC recommends upgrading your mask from cloth to a three-ply medical, KN95, or N95 grade mask. Three-ply medical masks are available for free in all campus buildings and classrooms.
Wash your hands, clean frequently used surfaces regularly, and continue all personal protective measures. Alcohol wipes are available in all classrooms and workspaces.
Avoid optional large indoor gatherings. The university will move most large crowds to outdoor spaces for the spring semester.
Being an Otter means caring for each other and doing your part to protect your community. Through our collective participation in the safety measures, getting tested if you have symptoms or believe you may have been exposed, and taking proper steps if you test positive, we can all enjoy a safe and comprehensive in-person university campus.
Eduardo Ochoa
President
California State University, Monterey Bay