Sidewalk repairs taking place around campus in October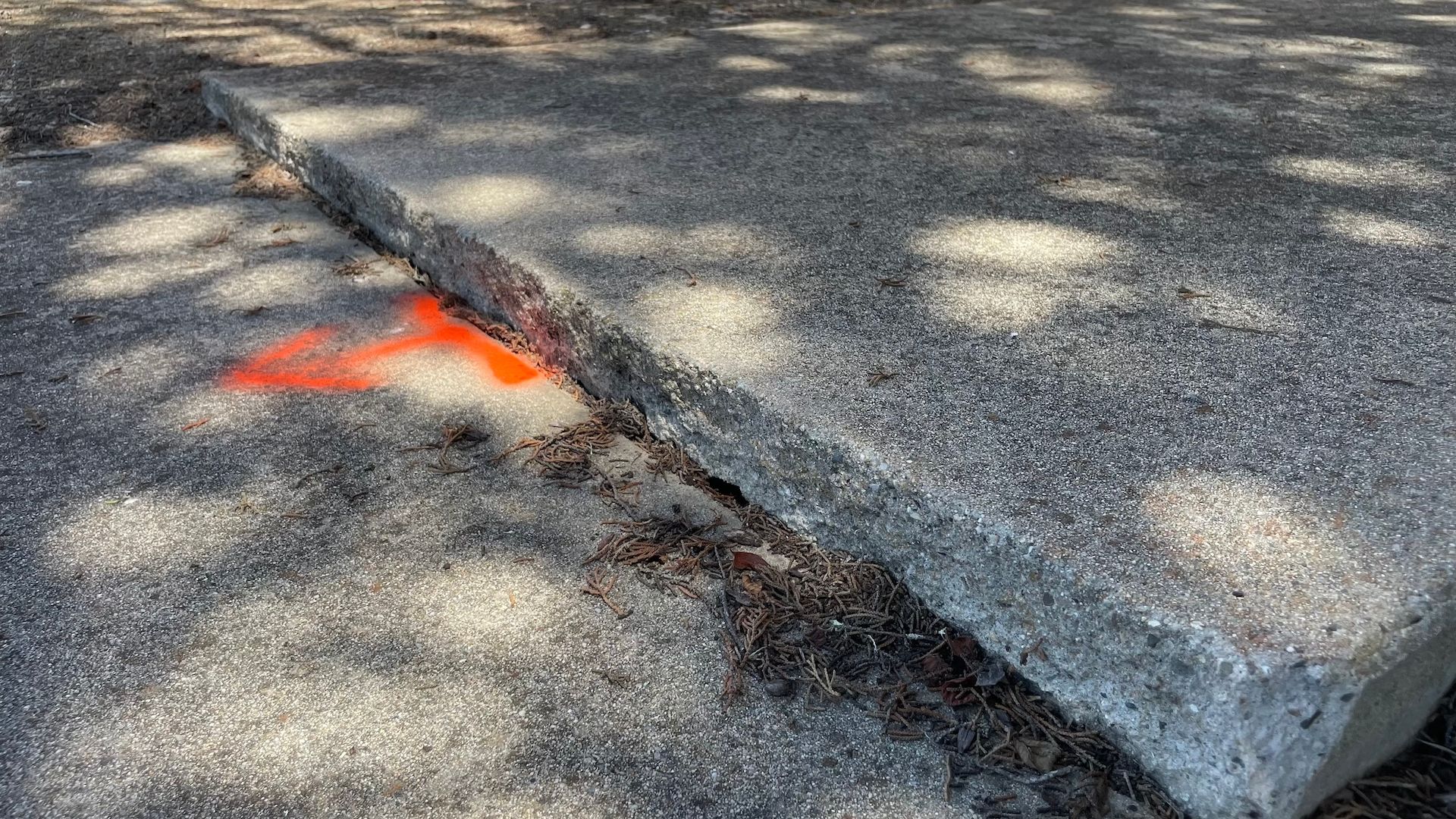 October 12, 2022
The Facilities Management Department has approved A&C Construction to repair small sections of the sidewalk in 4 areas of campus on Thursday and Friday, Oct. 13 and 14.
Those locations include:
1. Divarty at Engineer Lane (northside sidewalk) near Lot 11
2. InterGarrison (northside sidewalk) across from Bldg. 16
3. 6th Avenue (westside sidewalk) across from Bldg. 201
4. Entry curbs to parking lot 205
In addition, a broken sidewalk panel at the east entry to parking lot 82 is due to be replaced on Friday, Oct. 21.
Tony Cabeca, project supervisor for Facilities, cautions pedestrians should be aware of the cordoned off areas.