Senior research scientist Forrest Melton awarded medal by NASA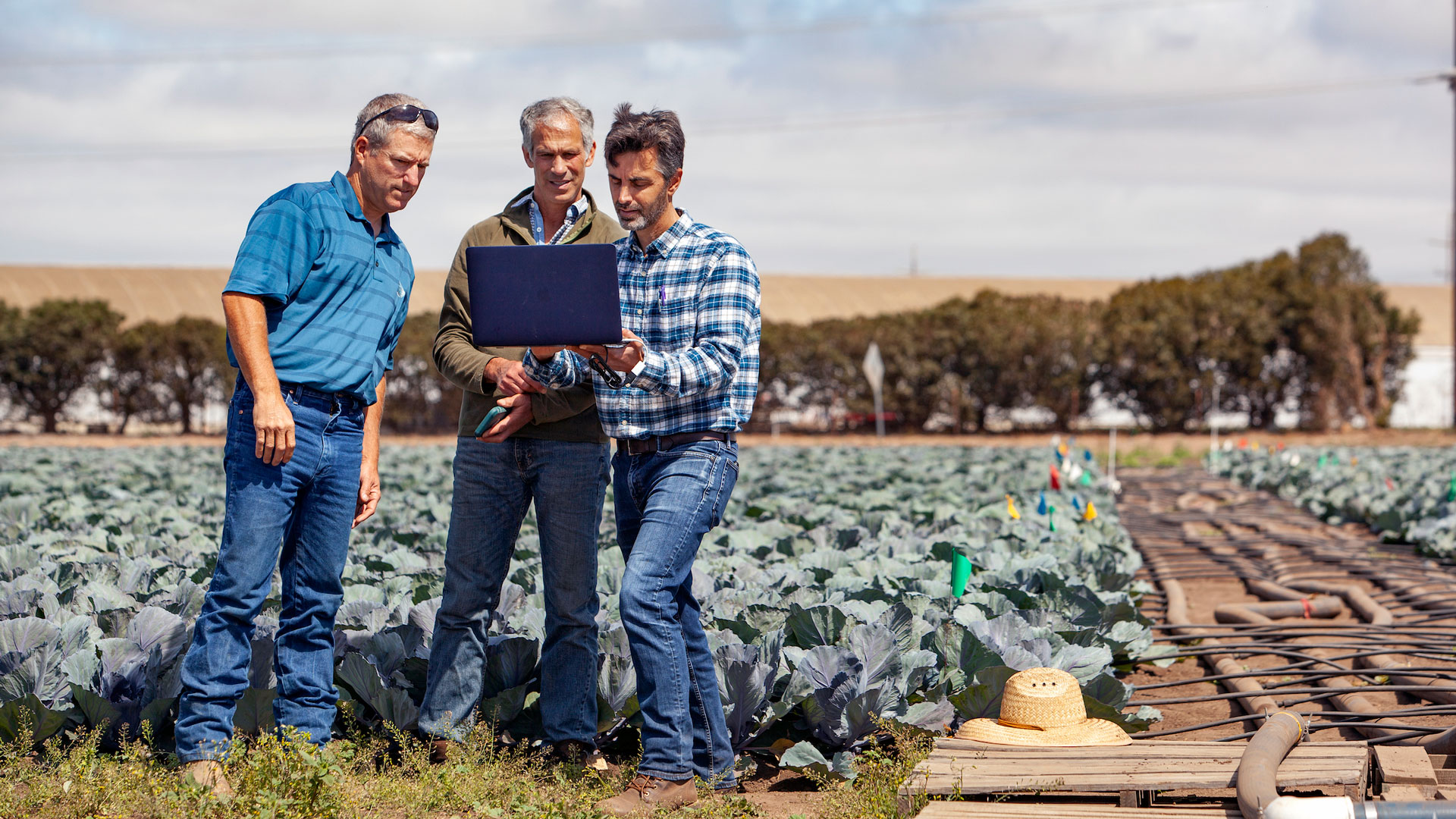 April 4, 2022
By Marielle Argueza
CSUMB and NASA Scientist Forrest Melton was awarded NASA's Exceptional Public Service Medal. According to NASA, the medal is "awarded to any non-government individual or to an individual who was not a government employee during the period in which the service was performed for sustained performance that embodies multiple contributions on NASA projects, programs, or initiatives."
Since 2003, Melton, a CSU Monterey Bay and NASA senior research scientist, has worked for the Biospheric Sciences Branch at NASA Ames Research Center, with the aim of developing better frameworks for data assimilation and application. Much of his work focuses on natural resource management, especially evapotranspiration and agricultural water requirements.
His work has led to projects like the Satellite Irrigation Management Support (SIMS) system, the Terrestrial Observation and Prediction System (TOPS) and the NASA Earth Exchange (NEX).
To be awarded the Exceptional Public Service Medal, Melton had to meet several criteria, including that his sustained performance made a significant improvement to NASA deliverables, that his record of achievements sets a benchmark for other non-government contributors to follow, that he made a substantial improvement to a NASA program yielding high-quality results or improvements, and that he had made a lasting impact to the agency.
"I was really surprised and honored," said Melton on winning the award. "I didn't know that I was nominated."
His work has a wide reach. It was included in the National Climate Assessment for the U.S. and in the Climate Explorer for the Climate Resilience Toolkit, both of which are conducted under the U.S. Global Change Research Program. His work was even integrated into the climate documentary Years of Living Dangerously.
But he's most proud of who is able to use the tools that are produced from his work.
"The biggest highlight for me is that we are now delivering data and information to agricultural producers and water managers across the West, like individual farmers, who not only have access to the information but can start to use it to help respond to the acute drought conditions and water management challenges we are facing across the West," said Melton.
The specific medal award citation, provided by The NASA Division Chief, reads: "For exceptional service to NASA and the nation in advancing innovative uses of NASA Earth Science observations for improving water management decisions."
Susan Alexander, professor and chair in the Department of Applied Environmental Science, says that his teaching and mentoring is just as exemplary.
"Forrest's scientific leadership and accomplishments are impressive and significant. However, his commitment to CSUMB students and passion for mentoring new scientists are equally as impactful," Alexander writes. "Forrest has guided dozens of students from their first research experiences through acceptance into premier PhD programs and ultimately government jobs and tenure-track faculty positions. His genuine commitment to students and his impact on their career advancement and professional development is a highlight of his work at CSUMB."