Science illustration grad achieves his dream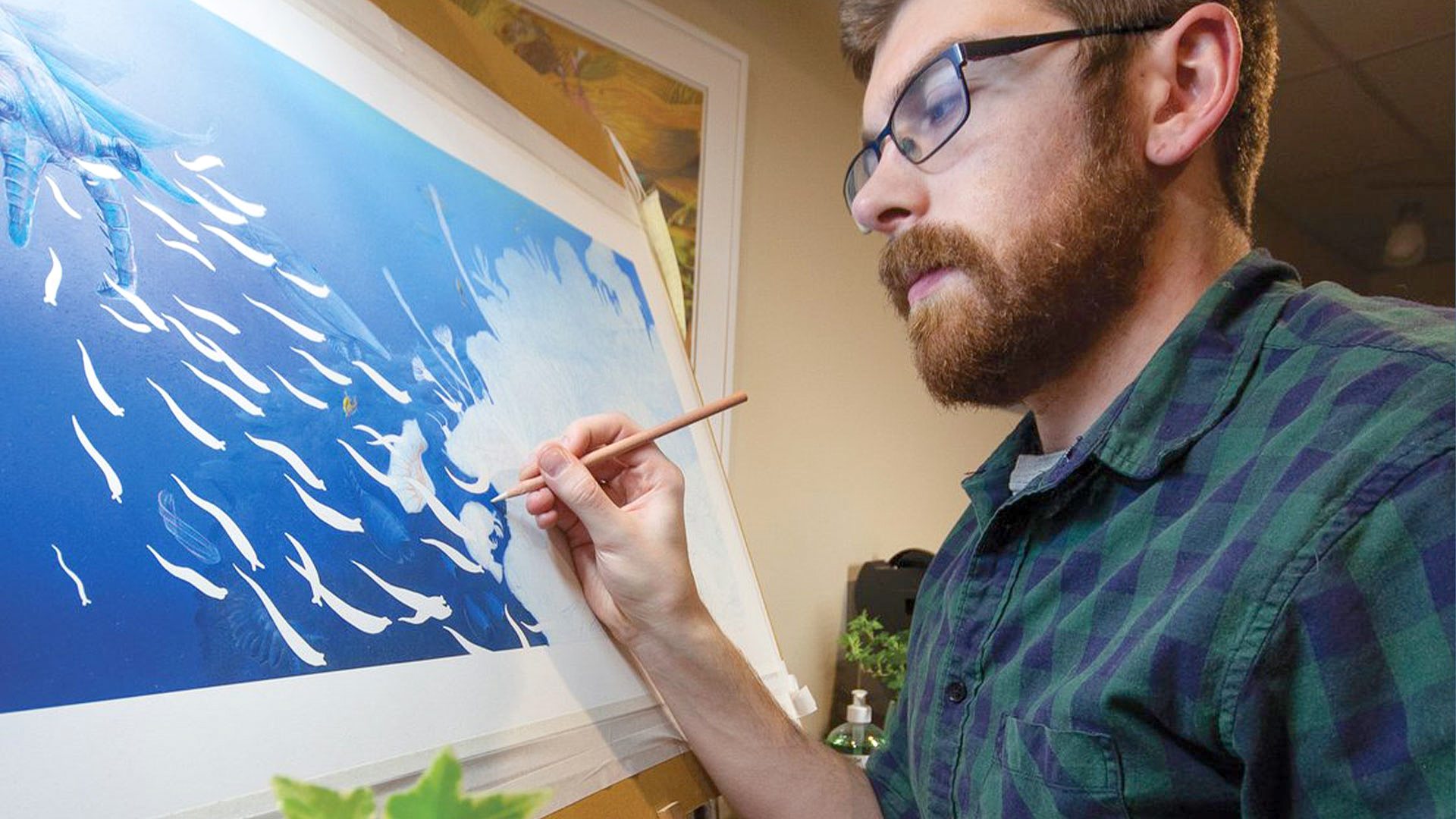 July 29, 2021
"I was an avid explorer of the local tide pools in Asilomar and Point Lobos," he said. "I would try to spend at least a couple of hours every weekend to explore, draw, and document as many organisms as I could find — small invertebrates like tunicates, hydroids, and beautiful nudibranchs."
Or he would trawl plankton from Fisherman's Wharf late at night, then study them under a microscope.
"I am an invertebrate nut," Bezio said.
Bezio graduated from CSUMB's Science Illustration Certificate Program in 2019 and made the leap from exploring the tidepools of the Monterey Peninsula to helping introduce to the scientific community a new species of marine animal. In November 2020, the National Oceanic and Atmospheric Administration credited Bezio as co-author/illustrator of NOAA Fisheries' discovery of a deepwater ctenophore.