RON teams up to provide outdoor experiences to Salinas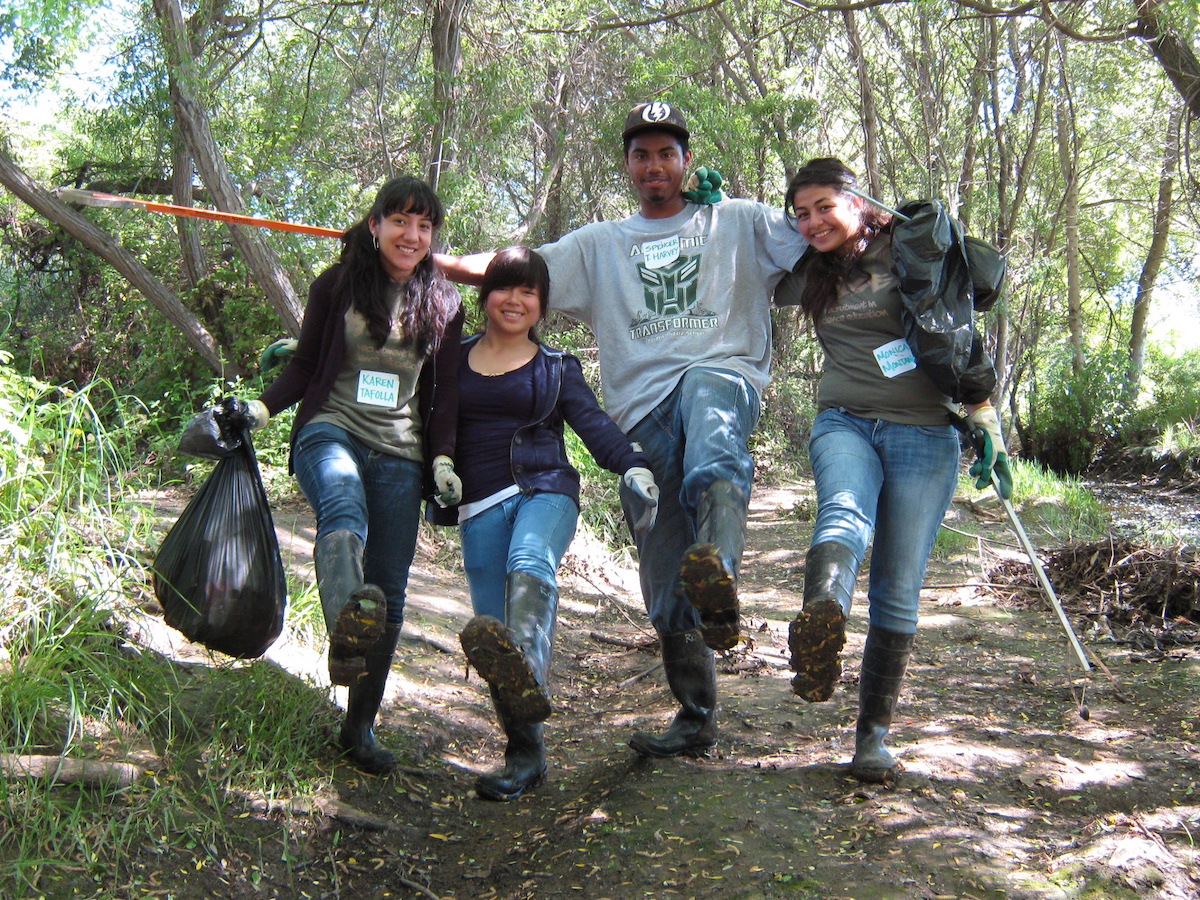 August 19, 2022
By Kera Abraham
In 2020, the Center for American Progress released a report called "The Nature Gap." It found that low-income communities – especially low-income communities of color – are disproportionately "nature deprived," with limited access to parks and green spaces.
California's new Outdoor Equity Grants Program aims to bridge the nature gap by expanding these communities' access to public lands. In late May, California State Parks awarded $57 million to 125 projects – from a pool of almost 400 applicants – to support open-space infrastructure and outdoor programming.
Among them is CSUMB, which received almost $540,000 to support its new initiative: Salinas Together for a Healthy, Equitable Environment / Comunidad de Salinas Juntos por una Naturaleza Saludable y Equitativa. The initiative is a partnership between CSUMB's Return of the Natives Restoration and Education Program (RON), the Center for Community Advocacy in Salinas, and the Big Sur Land Trust.
The Salinas Together program will provide outdoor exploration and environmental stewardship opportunities for the community in and around Acosta Plaza, a low-income residential development in Salinas. Salinas has just over 2 acres of park per 1,000 residents – less than a third the national median for high-density cities. Salinas Together will be headquartered at the Sanborn Ranch House, a one-acre property in Acosta Plaza that is being renovated into a community center.
RON Director Laura Lee Lienk expects about 4,000 people to participate in the Salinas Together program over three years. Students and families will take part in a range of outdoor activities, both within Salinas and farther afield in Monterey County.
"In COVID times, being outdoors is both safer and a fun experience," Lienk says. "But there are more than enough people who feel they don't have enough time, resources, transportation, or even knowledge to go to some of these places. We want people to feel supported, welcome, and comfortable."
Salinas Together is targeting three groups: elementary-age kids in Alisal School District, Salinas youth ages 13-17, and families in East Salinas.
A fourth group that will be key to the program's success: CSUMB students. RON student assistants, volunteers, and service learners will serve as mentors, youth leaders, and environmental educators. RON collaborates with AmeriCorps to provide career pathways in the conservation field.
The state's Outdoor Equity Grants application process was especially difficult to navigate, Lienk adds. She credits CSUMB Sponsored Program Officer Peggy Rueda for coordinating a successful application for the Salinas Together program: "Peggy was instrumental," she says. Other local grantees include Ventana Wildlife Society, The Wahine Project, and the City of Greenfield.
"These programs will turn parks into outdoor classrooms," said California State Parks Director Armando Quintero, "inspiring a new generation of environmental leadership in California."