Return to campus comes with new way to attend events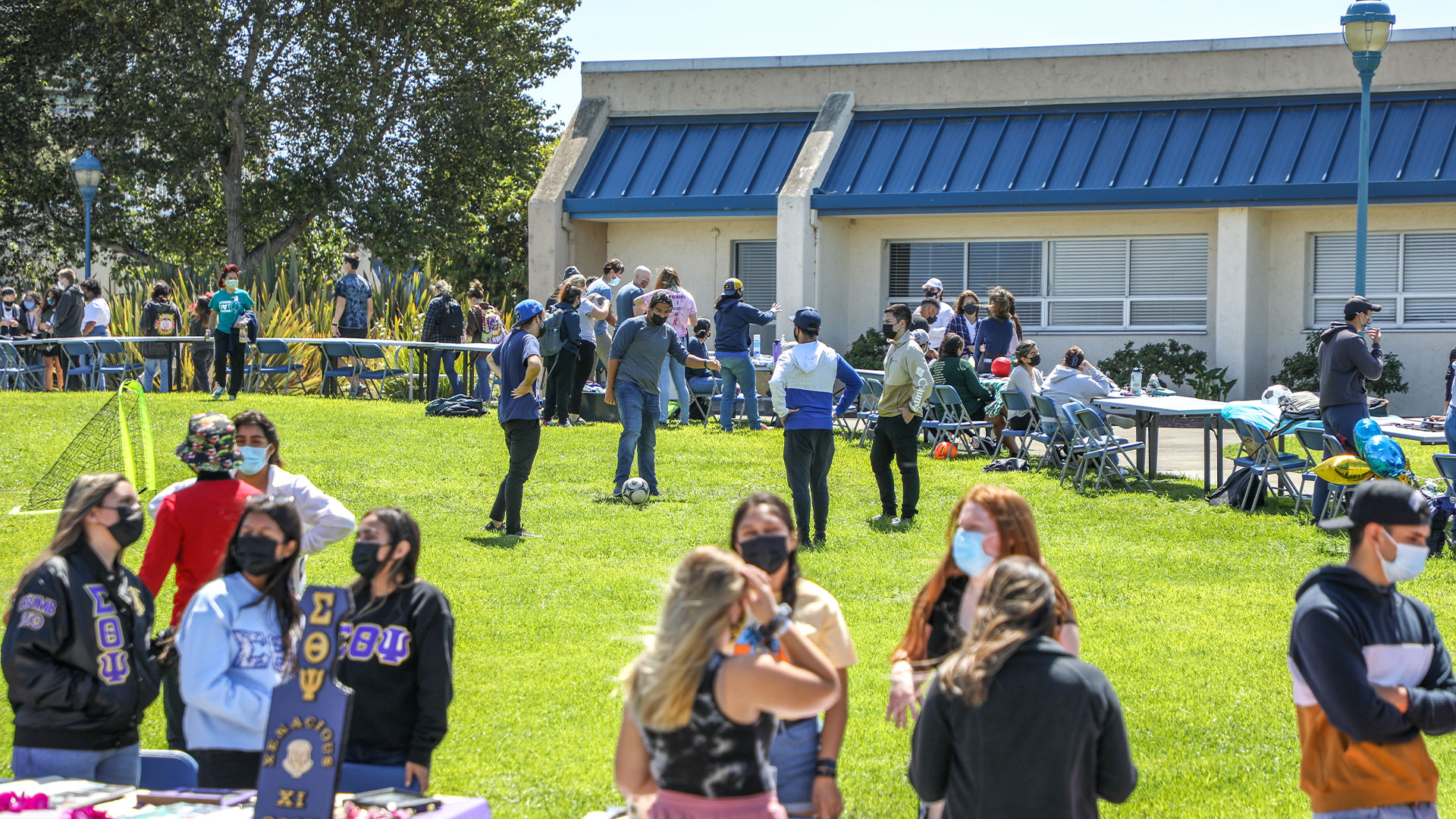 September 14, 2021
By Tatiana Muñiz
After 17 months of enduring virtual-only events, the campus community is finally able to attend events in person again. Repopulating campus in the midst of a pandemic has led to an influx of questions, particularly regarding health and safety.
Until now, events have been held entirely virtually, usually via Zoom. There have been formal virtual events, such as President Ochoa's Open Office Hours, in which CSUMB's president updates students about the current state of the university and answers questions regarding the pandemic.
And there have been informal virtual events, like the Echosmith concert, where students typed in the chat that they were shouting lyrics while jumping on their beds, wishing they could see the performance in person.
Now students will get their wish, but there are some caveats. Derek Gutierrez, First Year Experience program specialist, listed some main differences between events pre-pandemic and events now:
Masks are required indoors. They may be required at outdoor events as well.

Hand sanitizer, wipes, and extra masks will be available.

Social distancing is encouraged.

Food can still be served, but students will not be able to grab their own food from the buffet; it will be served to them by the catering team.

Rigorous check-in and registration processes will ensure attendees are tracked in case of an outbreak.
"Students can be excited to dive in and get engaged," Gutierrez said. "And we are always pushing for outdoor/hybrid events when possible, so students can expect to find virtual offerings if they are more comfortable with that."
For students who are interested in attending events virtually, the new myRaft app is available to make the experience more smooth.
"myRaft makes it even easier for folks to get connected to events, student organizations, and resources on campus," Gutierrez said."Its student engagement system makes it easy to filter for tags like 'virtual,' 'in-person,' or even 'free food'!"
Students can check out and register for upcoming events in myRaft.