Provost's Award recognizes breadth and depth of student achievement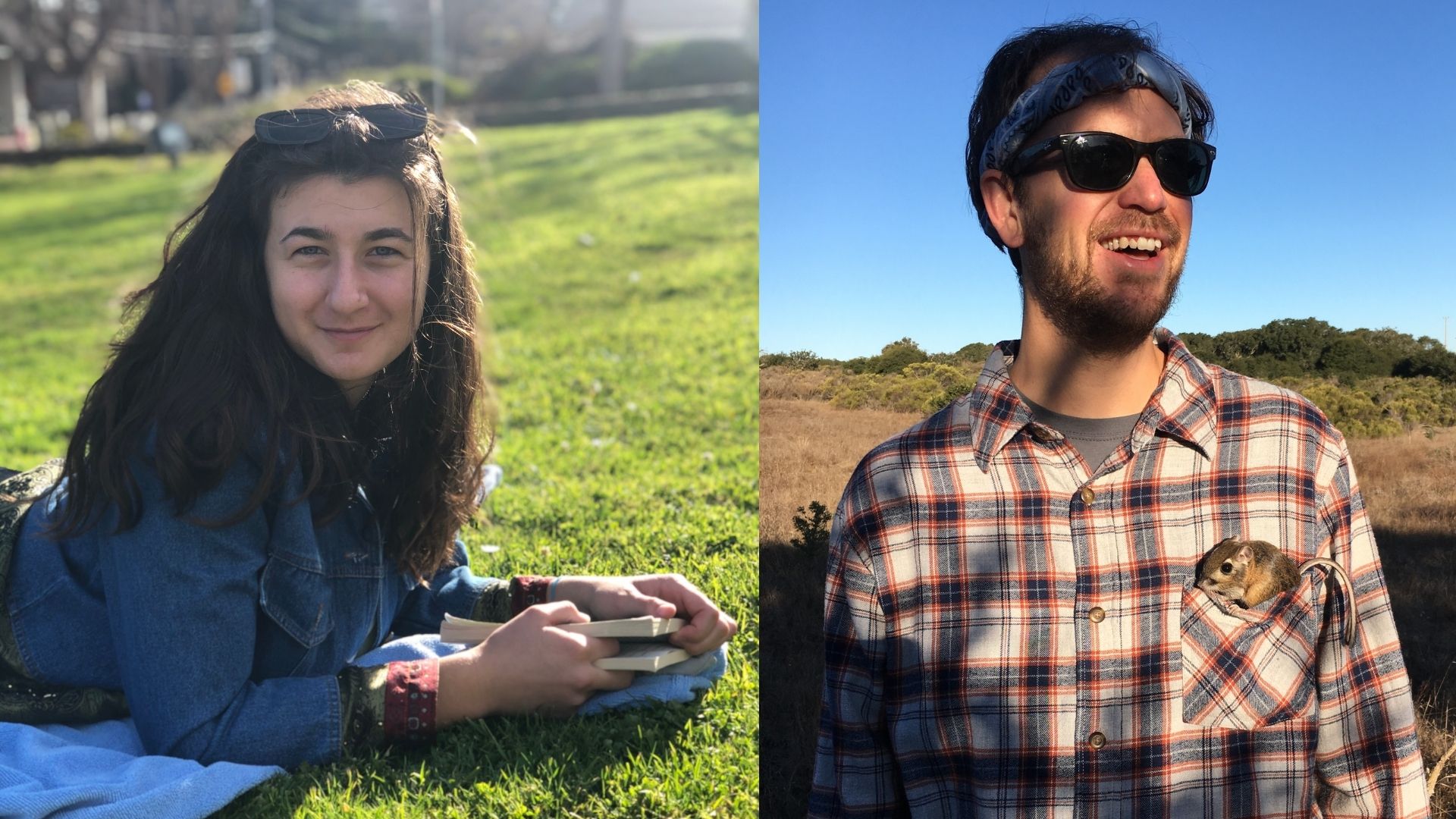 May 11, 2022
Every year CSUMB honors exceptional graduating students with university-wide and Dean's Medalist awards. This story covers the Provost's Awards, part of a series of stories about this year's winners. For information about graduation ceremonies, go to the Commencement webpage.
By Marielle Argueza
There is boundless passion and talent found in CSU Monterey Bay's class of 2022. This meant it took exceptionally well-rounded and driven students to win this year's 2022 Provost's Award for Exemplary Academic Achievement in the graduate and undergraduate divisions.
Amalia "Mali" Seigel
B.S. Marine Science
College of Science

Seigel was nominated by Idonas Hughes from the Department of Student Life. Among the factors that made her stand out, Hughes admired Seigel's active involvement in building up the membership of the national honor society, Alpha Lambda Delta, and taking the time to tutor other students through her work at the Cooperative Learning Center.
Seigel stands out for other reasons as well. Driven by her natural curiosity, in her first year she worked with Holly Bowers at the Moss Landing Marine Laboratories. Using the skills she acquired during her first-year labs classes, she discovered a novel species of pseudo-nitzschia, a syndrome caused by a neurotoxin. Her discovery triggered a response by the Monterey Bay Aquarium to ensure the health and safety of the animals within their exhibit.
She says of the experience, "Now looking back, I realize my experiences in Dr. Bowers' lab helped me discover my career goal. As a principle investigator I want to lead research initiatives with a team to discover novel solutions to prolific conservation issues."
Seigel is also dedicated to uplifting and supporting her fellow classmates as well. Using her excellent organizational and time management skills, she was a supplemental instruction leader for the Cooperative Learning Center for six semesters in seven different science courses, and even adapted her groups to virtual mode during the pandemic.
She attributes much of her success to CSUMB.
"The staff here truly cares about the students and will do everything in their power to ensure our success," she said. Seigel will graduate this year as summa cum laude, with a 4.0 GPA. She is taking a gap year while applying to graduate programs.
Matthew McGee
M.S. Environmental Science
College of Science
When Matthew McGee entered CSUMB as an M.S. student, all he knew was that he wanted to study wildlife. Completing his undergraduate studies at University of North Carolina, Chapel Hill, he admits he had "two degrees, and a poor GPA," and didn't find his footing within academica and the sciences until he came to CSUMB.
Prior to pursuing an M.S. degree, he took jobs all across the country, from Illinois to Texas, primarily in field-based research. His extensive time in the field, coupled with the support of the CSUMB environment, allowed him to thrive as a researcher, teacher, and for the first time, as a top student.
He finished his first set of classes with a 4.0, earning A-plus grades in three out of eight courses. But beyond a GPA, his experience as a masters student enriched his life in other ways.
"I've had two crucial clarifying experiences in this graduate program — developing my own research project and teaching my own course," he said. 'It's difficult for me to imagine a career without a significant emphasis on both. Teaching has been an unexpected joy, and I love connecting with my students and encouraging them to pursue their career and life goals."
He was nominated by CSUMB associate professor Jennifer Duggan, who admired McGree's resilience and ability to refocus his energy to the greater benefit of his peers despite personal hardships and history.
Duggan writes, "Matt consistently acts as a compassionate mentor to both undergraduate and graduate students. Matt is able to draw upon his diverse experiences and personal struggles to help guide other students as they work through their own courses, research, and personal matters."