President Vanya Quiñones introduces herself to South County
March 7, 2023
By Mark Muckenfuss
As part of an effort to boost the presence of CSU Monterey Bay in south Monterey County, President Vanya Quiñones and several other university officials spent Wednesday touring the region and meeting with students, government representatives, and members of the business community. They included Soledad Mayor Anna Velasquez, King City Mayor Mike LeBarre, David and Susan Gill, and others.
Quiñones shared with them her vision of expanding programs into, and attracting more students from, South County, a rural area that is considered underserved when it comes to social programs.
CSUMB addresses the deficiencies by using recent grant monies to place more of its Master of Social Work students with local agencies, including schools, hospitals, recovery centers, and more. The students provide counseling and support services, many aimed at improving mental health.
The first stop on the tour was at the Monterey County Department of Behavioral Health. There, Quiñones met with about a dozen of CSUMB's social work students who are in the clinical portion of the program.
"The work you do adds to the quality of life in our community," Quiñones said to the students.
Maria Gurrola, chair of the Department of Social Work, said the president's background gives her a special connection to the local residents.
"Vanya's commitment to the Hispanic/Latino community in South County was felt as she mentioned the importance of stigma and misconception about what it is to experience behavioral or mental health," she said. "She knows that stigma can be particularly strong in the Latino community."
Jacqueline Rivas-Duenas is an MSW student who will graduate from the program in May. She said she and her fellow students appreciated seeing the president visit in person.
"I felt like it was important for her to come down and hear the student perspective first hand," Rivas-Duenas said, "and to hear the needs of the mental health program. She listened to some of our challenges and I felt like she heard us."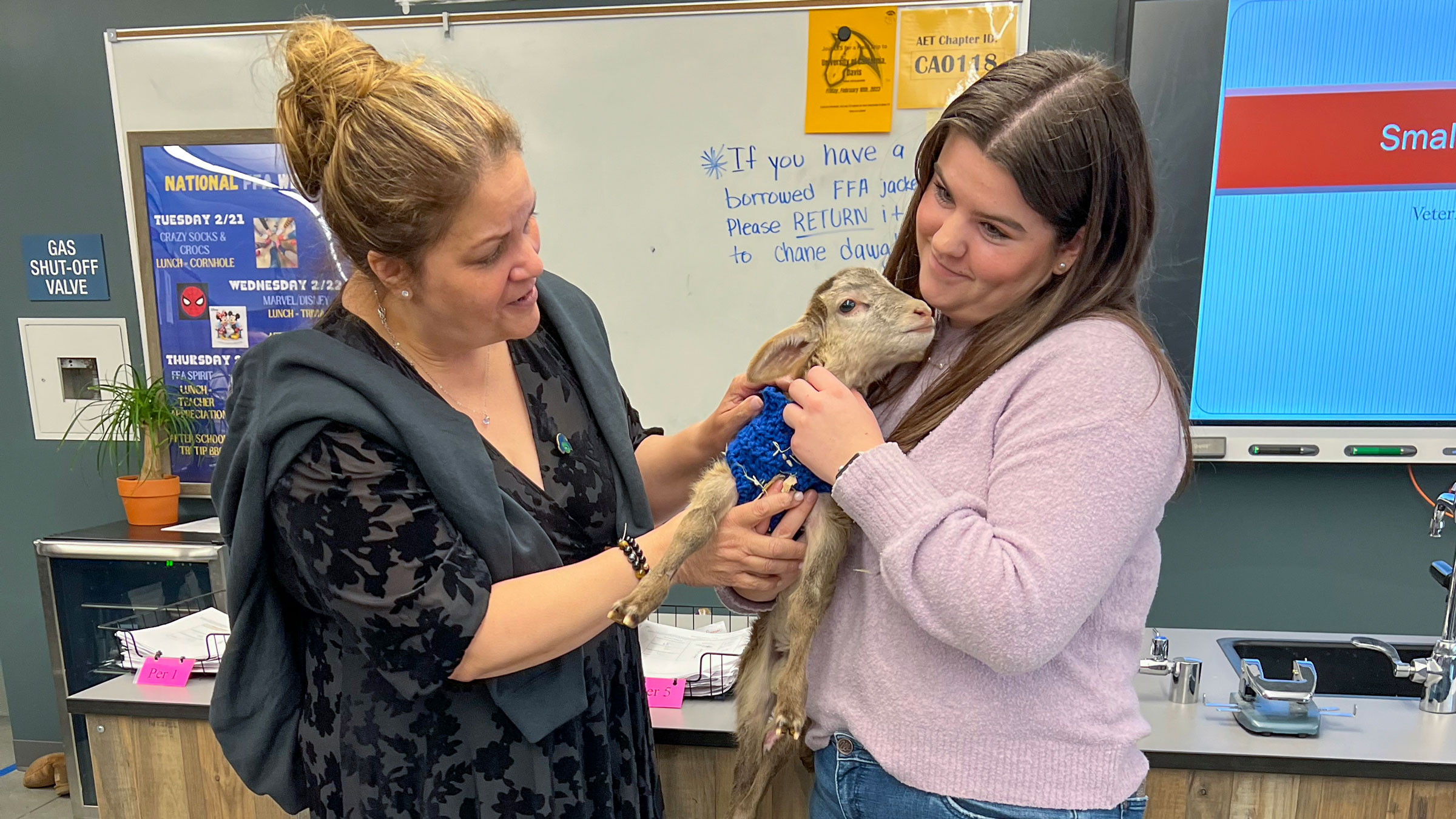 Quiñones went on to give a brief speech at a Rotary of King City luncheon, visit the King City High School Future Farmers of America program, stop in at the Hartnell College King City Education Center, and meet with local dignitaries over dinner at the Cork & Plough restaurant, where deans Andrew Lawson and Marylou Shockley spoke on agriculture and agribusiness programs.
Along the way, Quiñones pressed a series of points to define her focus:
Expanding access to higher education and growing enrollment;

Enhancing partnerships within the community, specifically for internship opportunities;

Partnering with pre-K-12 schools and community colleges to ensure a robust pipeline of college-ready students.
She also stressed the importance of collaborative efforts such as the Teacher Pathway Program with Hartnell College.
"Our top priority at CSUMB this year is increasing access to education and growing our enrollment because we understand that a higher education degree changes lives," Quiñones said, addressing the evening's dinner crowd.
South County, she said, has a significant role to play in reaching those goals.
"I know we can work together to build a stronger future," she said.