President Eduardo Ochoa to retire after 10 years at CSUMB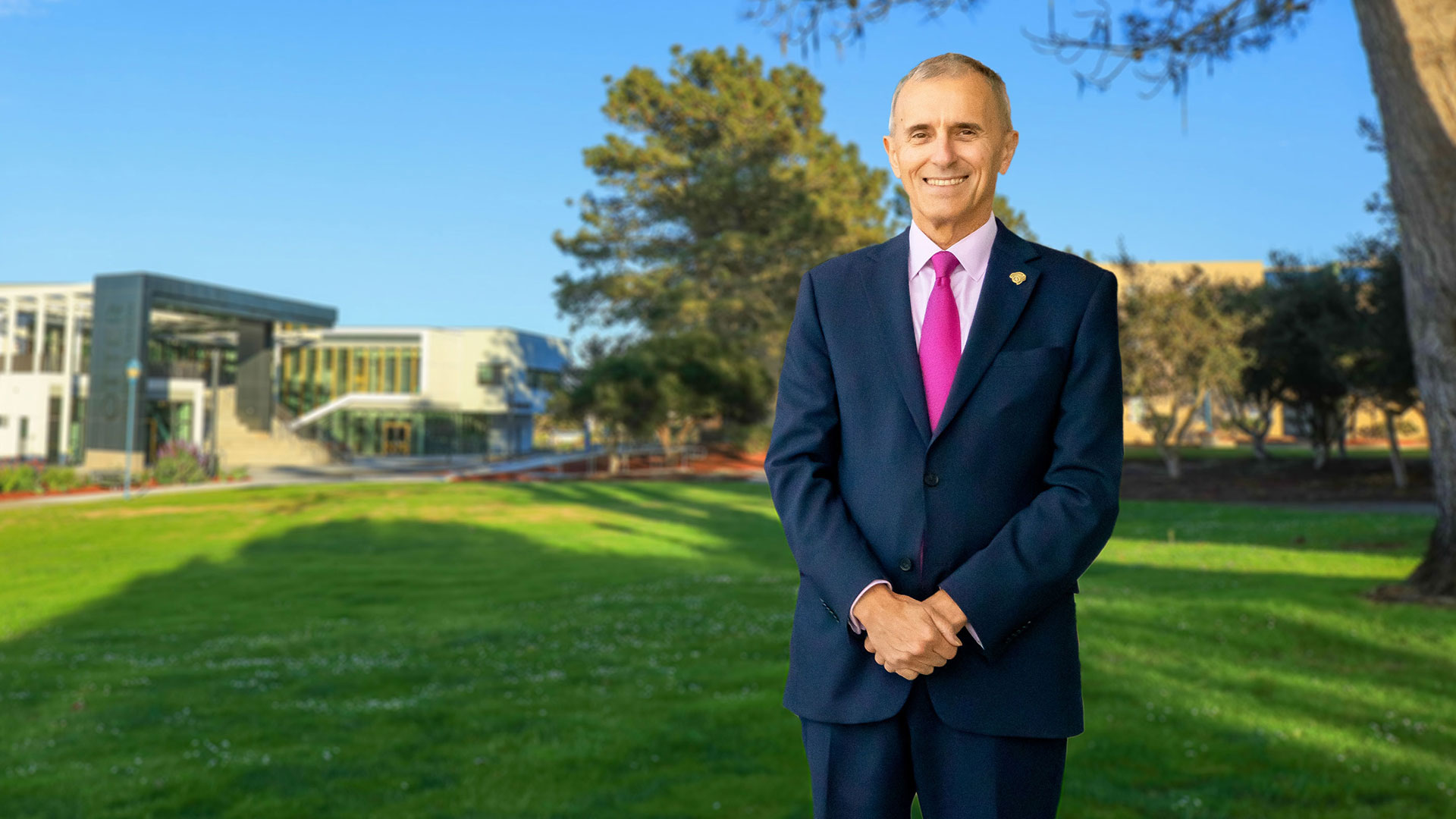 October 18, 2021
This message was sent by President Ochoa to all students, faculty, and staff on October, 18, 2021.
After 39 years of service in the CSU, I have decided to retire as president of California State University, Monterey Bay, on June 30, 2022. It is an honor and a privilege for Holly and me to serve CSUMB for what will be ten years by that date.
Over those ten years, our university made tremendous progress, more effectively serving our students and the Central Coast region – creating the groundwork for a bright future. We have grown our enrollment by over a thousand students, and I had the pleasure of bestowing over 15,000 students their undergraduate and graduate degrees. Equally significant, we are well on our way toward doubling our graduation rate of our incoming first-year students, up from 30 to 60% in just ten short years.
We grew our campus in many ways, adding new academic buildings for Business and Information Technology and for Arts, Humanities, and Social Sciences. We created new colleges of business, education, and health sciences and human services. We launched sustainable hospitality management, a Master of Science physician assistant program, and we are preparing to launch our first engineering program.
Over the last ten years, we raised more than $119 million in private support, including our first-time $100 million comprehensive fundraising campaign. This outpouring of support affirms we are on the path to enhancing lives and our community.
In the last two years, our faculty and staff responded with alacrity and professionalism to the COVID pandemic by pivoting to virtual instruction with astounding speed and implementing evidence-based health and safety protocols. CSUMB is now well-positioned to transition back to primarily face-to-face instruction in Spring 2022 and beyond, while retaining appropriate innovations in virtual instruction and business processes, and ready to enter a new phase of growth and development in the years to come.
CSUMB has come a long way in the last ten years. While I am honored to have the opportunity to be its president during that time, none of that progress would have occurred if not for the dedication, commitment, and excellence of our faculty, staff, and administrators. It also would not have happened if CSUMB did not have three unique characteristics: a powerful founding vision statement as its north star; a unique institutional culture that embraces innovation and change; and a set of incentives and rewards that align closely with its mission, particularly in its criteria for faculty promotion and tenure. These tremendous strengths will continue to stand the university in good stead and have made my job leading our university easier and joyful, for which I am tremendously thankful to all of you.
Holly and I are also deeply thankful for the welcoming and supportive community of the Monterey Bay region, which clearly places its hope for economic and social renewal in our university. CSUMB is on a course set not by personal preference but by its institutional mission. Therefore, it will continue on that path and continue to benefit from the support of the community.
Holly and I have made many friends here and have come to love this area, so we will continue to make it our home. Thank you again for allowing me to serve you for a marvelous ten years.
In a statement by CSU Chancellor Joseph Castro, he commented that the CSU will soon launch a national search for Ochoa's successor. Under university policy, the chair of the CSU Board of Trustees, Lillian Kimbell, and Chancellor Castro will select a committee made up of campus and community stakeholders. Campus and community input will be sought in an open forum held on campus. More details on the process will be publicly announced at a later date.