Otters complete most successful fall season of NCAA era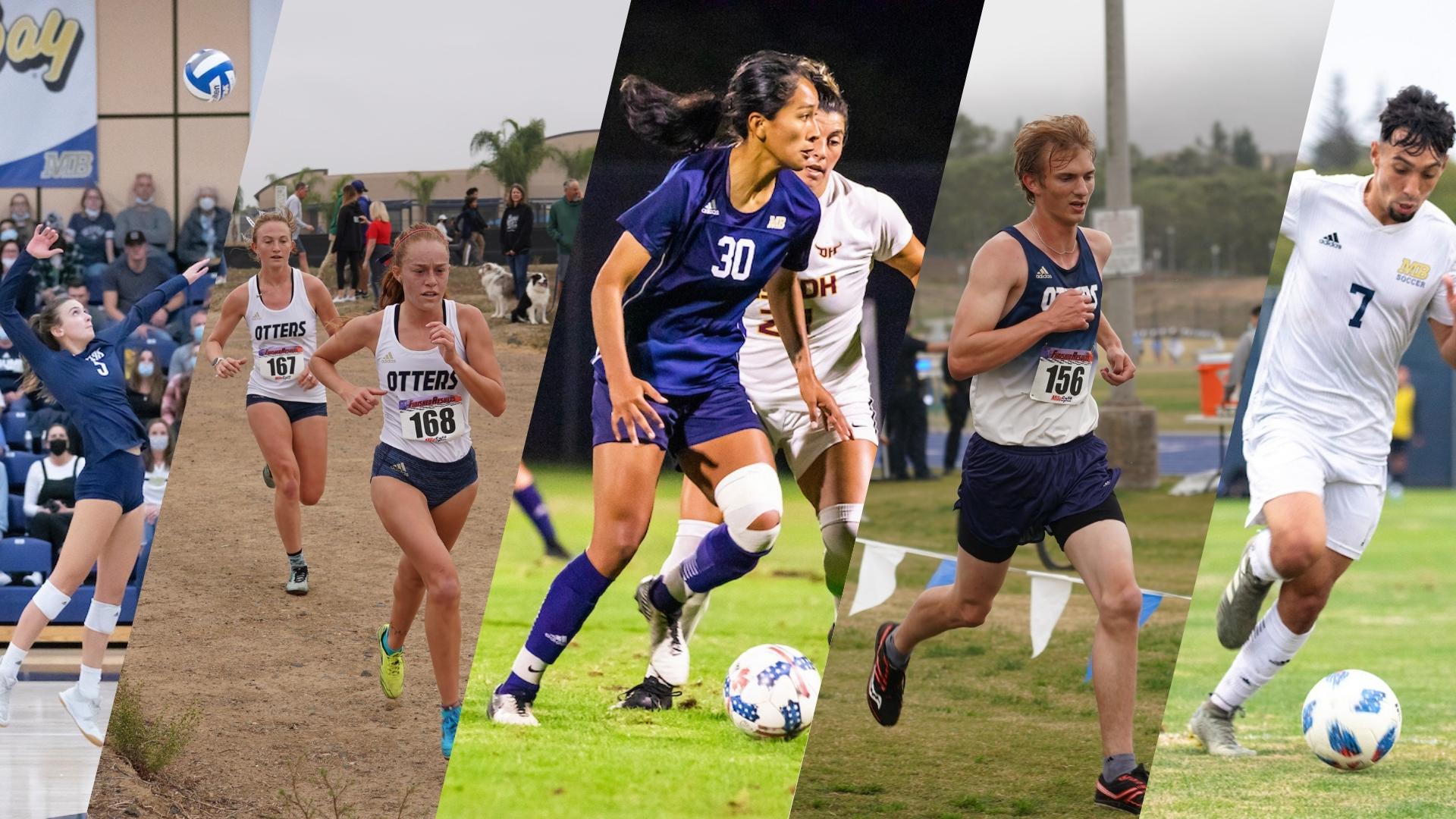 January 5, 2022
By: Kevin Gilmore
As we start the new year, CSU Monterey Bay fans can look back on what was objectively the most successful fall sports season in Otter Athletics history. The records of the teams and the success of individual student-athletes for the 2021 soccer, volleyball, and cross country teams set the table for a promising 2022 and beyond.
For the first time in program history, all three Otter "team" sports (volleyball, men's, and women's soccer) finished with winning records in the same season, with volleyball going 13-9 and men's and women's soccer going 7-4-6 and 7-5-5 respectively. The women's cross country team capped the historic level of team success by finishing 13th at the NCAA West Regional, its best finish ever at the event.
"We said throughout last spring and summer that we felt positioned for success upon our return this fall. Our student-athletes and coaches proved to be motivated and well prepared for the challenge of competition after 18 months away," says CSUMB Director of Athletics Kirby Garry. It was so exciting to see us compete at a high level with the best teams in the CCAA," he continues. "I believe our competitive success this fall serves as added motivation for our programs to continue the work necessary to compete for CCAA and NCAA postseason opportunities next fall."