New state initiative helps college students serve their communities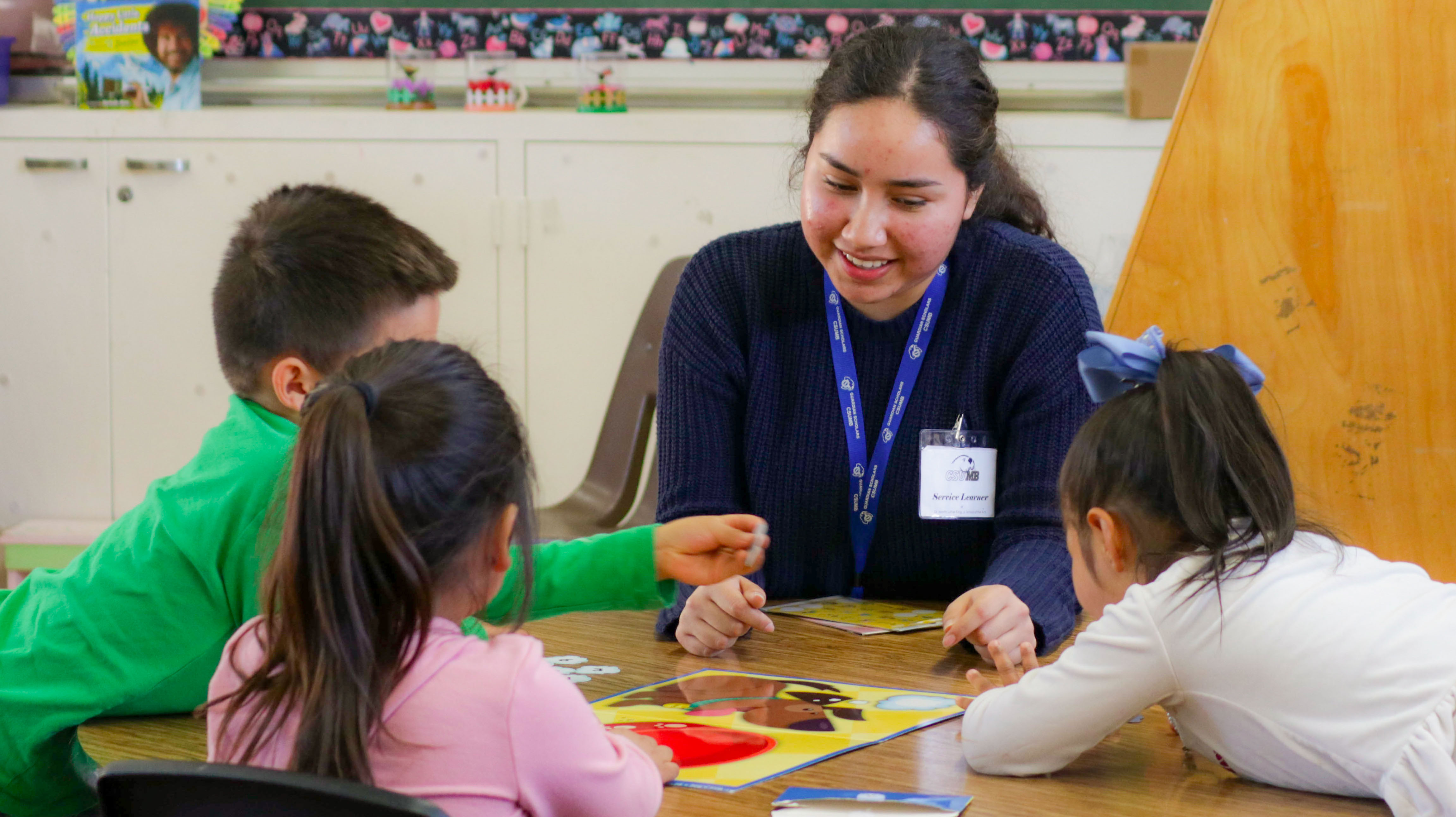 January 19, 2022
On Jan. 18, Governor Gavin Newsom and the leaders of California's college and university systems announced a new college student service program, #CaliforniansForAll College Corp, otherwise known as California College Corp.
In a statement, Newsom called it "the largest state-level investment in a college service program in California history."
It is a state-funded grant, administered by the governor's California Volunteers office, that will provide service opportunities to 6,500 low-income students across 45 California colleges and universities. CSUMB is one of 16 CSUs participating.
Students, including eligible AB 540 Dreamers, can volunteer in underserved k-12 schools, COVID-19 recovery, climate change, or food insecurity in their communities. Those who perform 450 hours of service in these sectors in a year will receive a $10,000 stipend and scholarship for living expenses and education costs, as well we credit toward their Service Learning requirement.
"If you step up to serve your community, we'll help you pay for college," said Josh Fryday, California Chief Service Officer and the head of California Volunteers. He also called it a 4-way win, for the student, the school, nonprofits and society.
"The California State University students who participated in the pilot program over the past year took their world-class CSU education and translated that into on-the-ground tutoring and mentoring in their communities," said California State University Chancellor Joseph I. Castro in a statement.
The initiative is also a response by the governor and legislature to relieve the crisis of $147 billion in student debt carried by almost 4 million Californians.
Pam Motoike is a professor with CSUMB's Service Learning Institute, and wrote the proposal for CSUMB's participation in the program.
"We are excited to be part of the inaugural launch of the historic California Corps program," she said. "This program is tailor made for CSUMB. Its founders embedded service learning into the academic plan so that all of our graduates contribute to the local community and learn about civic responsibility, compassion, and social justice."
CSUMB will host 70 students who will be College Corps Fellows. Recruitment into the program will begin this spring, and the first cohort will begin work in the fall.
Find out more at the California Volunteers website.