Monterey County's indoor mask mandate amplifies CSUMB's own policy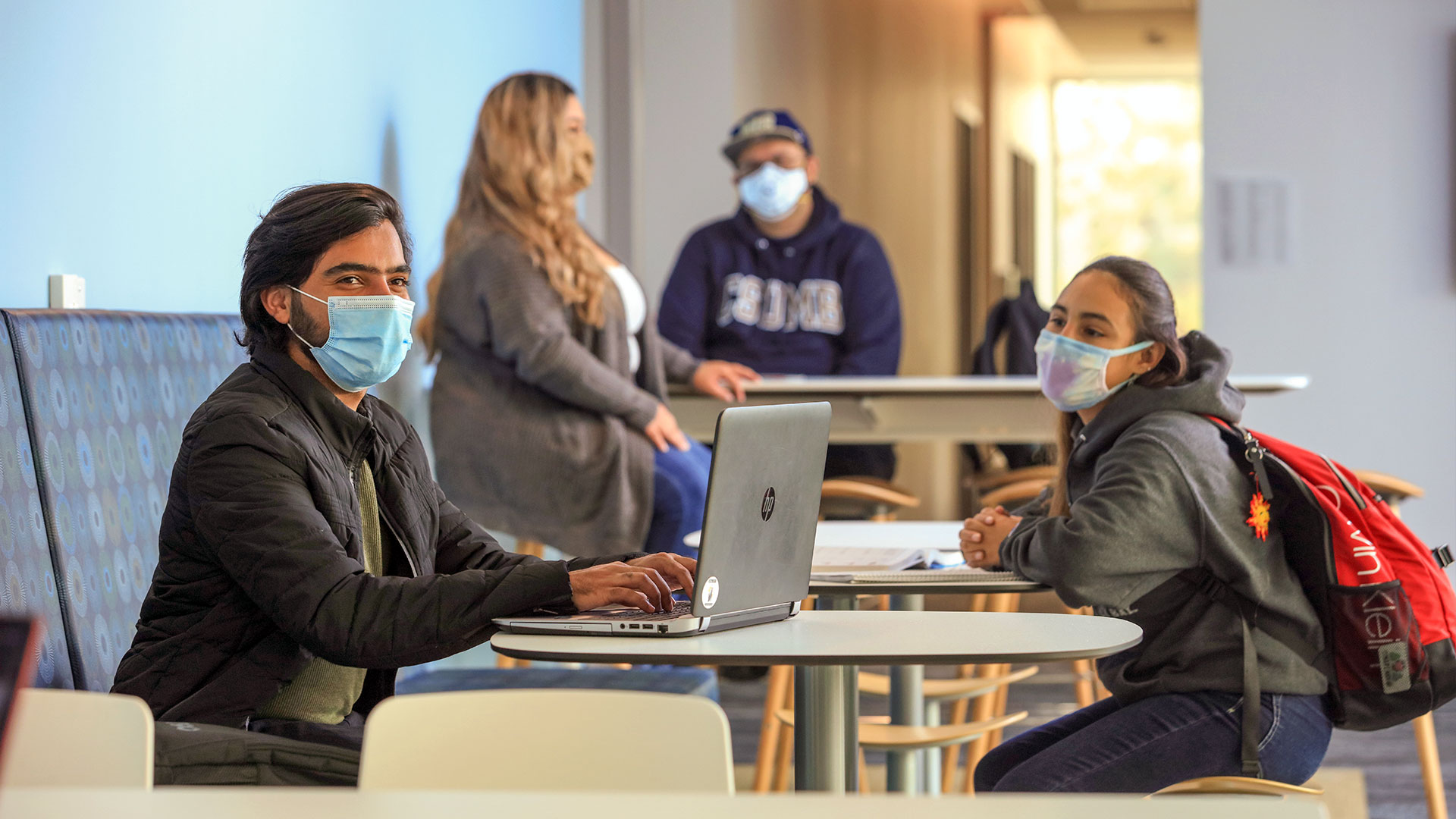 November 3, 2021
Monterey County officials have implemented an indoor mask mandate to take effect this Friday, Nov. 5.
It was triggered by the Board of Supervisors' Oct. 29 indoor face covering ordinance, which stipulated that the masking recommendation would turn into a mandate if the county achieved "substantial" or "high" categories of COVID-19 spread per CDC guidelines.
That trigger happened on Nov. 1, when the CDC reported that Monterey County had reached that threshold last Friday.
CSUMB has already had an indoor mask mandate in place on all areas on campus, which, in addition to the insistent vaccination recommendations and increased testing, have kept campus transmission rates exceptionally low.
"The county mandate affirms the CSUMB protocol for everyone wearing masks indoors regardless of vaccination status," said Amy Thomas, CSUMB's director for Environmental Health, Safety and Risk Management. "It's in agreement with what we've already had in place since the beginning of this semester."
So the county's mandate doesn't substantially change the status quo on campus.
The county ordinance cites the more highly transmissible Delta variant, the unvaccinated status of thousands of young children, and the Monterey Peninsula's attraction to tourists and visitors as rationales for the extra precaution.
"Wearing a mask indoors is an added layer of community protection," states the ordinance.
The mandate applies to everyone over the age of 2 in every indoor space in cities and unincorporated areas of the county. Those not complying can be fined.
According to the county ordinance, there are some exceptions:
When people are in their own homes
If alone or with members of their household in a closed room, office, or vehicle
When taking part in an activity where masks cannot be worn such as eating or swimming
Where a mask would impede a medical or cosmetic procedure
At meetings or gatherings where all vaccinated persons show proof of vaccination and unvaccinated persons wear face coverings at all times other than when eating or drinking.
Additional information can be found at the county's Mask Mandate Information Sheet. Vaccination appointments can be made at mcvaccinate.com website.