Counselor, former student shares their CSUMB LGBTQ+ history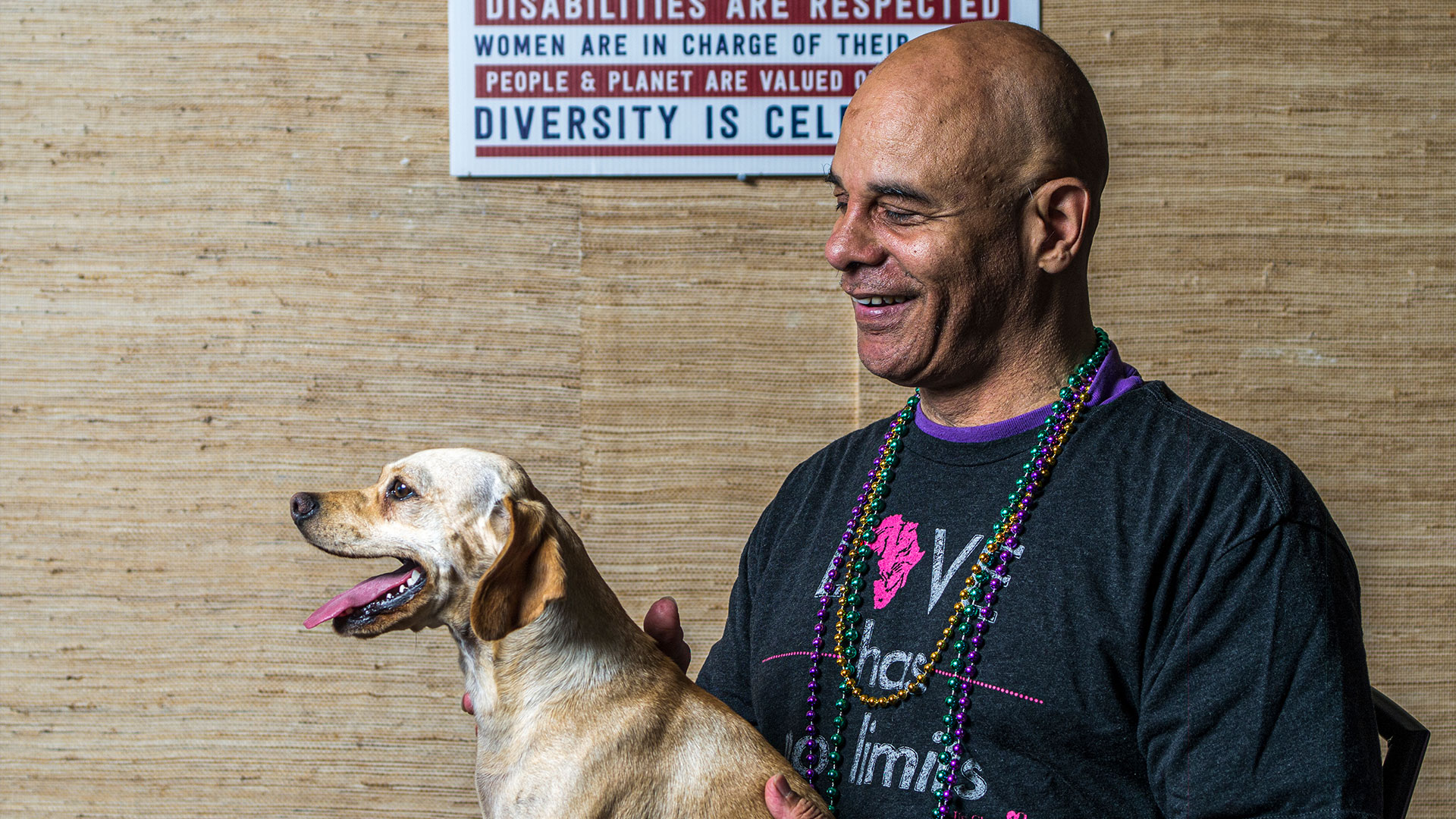 October 21, 2021
CSUMB's "Strength Through Diversity" awareness campaign aims to build on our ongoing commitment to inclusive excellence. Stories, videos, social media posts, and special events throughout the academic year will celebrate diversity and highlight the many identity groups represented by the students, faculty, staff, and alumni that make up the CSUMB community. October is LGBTQ+ History Month.
By Steven Goings
When I arrived at CSUMB in 2006 as an undergraduate after 15 years of living in San Francisco, I felt the need to be more visibly gay here than in S.F. Having left the culturally-fertile grounds of LGBTQ+ life in the Castro, I was feeling parched in the Queer desert of Monterey Bay. There was not a single LGBTQ+ student, staff, or faculty organization in sight. So, I took to wearing a Powerpuff Girls backpack and turning every class presentation into a commentary on LGBTQ+ issues.
My gay agenda actually worked, and soon some closeted classmates started coming out to me. By 2008, we launched Out and About, an LGBTQ+ student club to improve queer visibility on campus and defeat California's notorious Proposition 8 ban on same-sex marriage. (We won the visibility battle, but it took the US Supreme Court to defeat Prop 8.)
Under the leadership of club president Christina Molthen and club advisor Father Jon Perez, Out and About presided over the first-ever raising of the rainbow flag on the main quad and the establishment of the Rainbow Graduation celebration.
Now called Otter Pride, the current LGBTQ+ student club boasts a spectacular array of queer activities including Pride and Seek, Capture the Pride Flag, Queeraoke, movie nights, bonfire socials and the ever-popular Werk Witch Drag Show.
Much has changed for the LGBTQ+ community both on and off campus over the last 15 years. Shortly after the establishment of the Otter Cross Cultural Center, Rita Zhang, Jennifer Crompton, Debra Burke, and I developed a six-hour Safe Zone training to increase staff and faculty knowledge and skills supporting members of the LGBTQ+ community. After attending the training, staff and faculty are provided with LGBTQ+ Safe Zone stickers they can use to signal that they are allies that LGBTQ+ students can feel safe coming to for support.
Off-campus, in response to the tragic 2016 shooting at Pulse, an LGBTQ+ nightclub in Florida, local queer activists including CSUMB alum Tyller Williamson established the new LGBTQ+ non-profit Monterey Peninsula Pride, organized Pride Parades in Seaside and Monterey, and collaborated with other local pride groups. Williamson has gone on to make some history himself by becoming the first Black and first "openly" gay Monterey City Council member.
This year, as we mark LGBTQ+ History Month at CSUMB, I am thankful to staff members Beth Little and Derek Gutierrez for their leadership of the LGBTQ+ employee affinity group, to the officers and members of Otter Pride for their essential work of LGBTQ+ community building for students, to professor Dave Reichard for excavating and teaching LGBTQ+ history, and to counselor Daniel Reed for establishing an LGBTQ+ support group at the Personal Growth and Counseling Center.
We've come a long way in 15 years, and I no longer need to dress in rainbow colors to carve LGBTQ+ cultural space on the CSUMB campus. Otter Pride, indeed!
Steven Goings is a counselor at CSUMB's Personal Growth and Counseling Center and a member of the President's Committee on Equity and Inclusion. Goings, who uses the pronouns "they, them, their," serves as coordinator for the campus affiliate of the National Coalition Building Institute, an international non-profit leadership training organization that works to eliminate prejudice and intolerance. Goings is also known as "Quazar," which they describe as their "Radical Faerie" name.