Legacy of Service: Ochoa retires from CSU after nearly four decades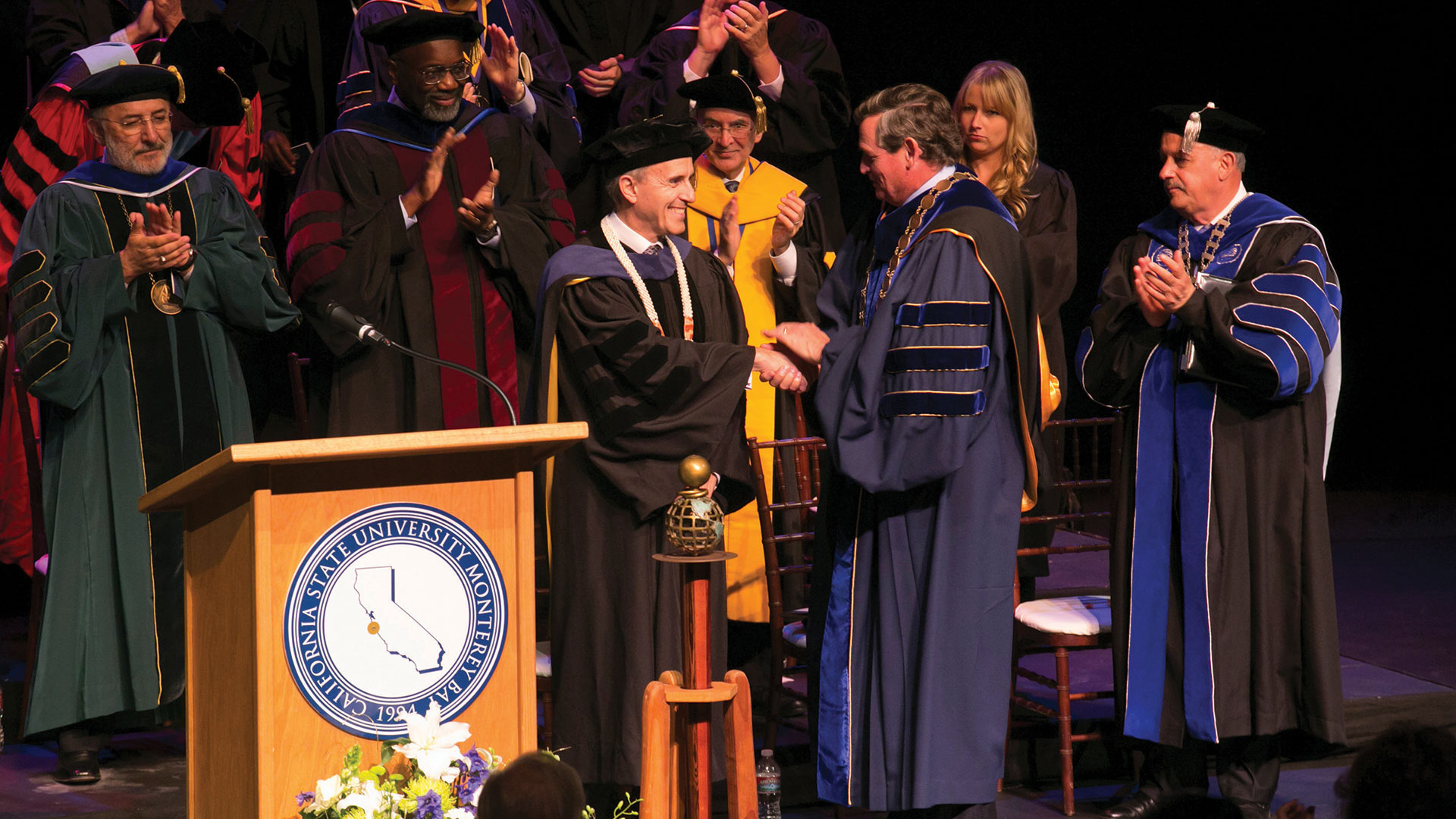 July 29, 2022
Like many California State University students, Eduardo M. Ochoa's parents immigrated to the United States seeking a better life for their children. When Ochoa was a teen, they moved from Buenos Aires, Argentina, to Portland, Oregon.
"We always stand on the shoulders of our forefathers," Ochoa told the Monterey County Weekly in 2013. "My parents came here to give us a better life, and I'm reaping the benefits. I hope to share that with my kids and other immigrant kids just beginning the climb."

It's a desire that guided him throughout his nearly four decades in higher education and with the CSU. Ochoa retired in August 2022 after 10 years as CSUMB president.
His career began at Fresno State, where he taught full-time for three years while finishing his doctoral dissertation. Ochoa holds a doctorate degree in economics from the New School for Social Research in New York, and a master's in nuclear science and engineering from Columbia University. He earned his undergraduate degree in philosophy and physics from Reed College in Portland.
After Fresno State, Ochoa went to Cal State LA and served as department chair, associate dean, and acting dean of the College of Business and Economics for 13 years. Then he spent six years at Cal Poly Pomona as dean of the business school. Next, Sonoma State hired him as provost and academic vice president. He remained in that role for seven years.
Read more in the Monterey Bay Magazine.