LEED Platinum Award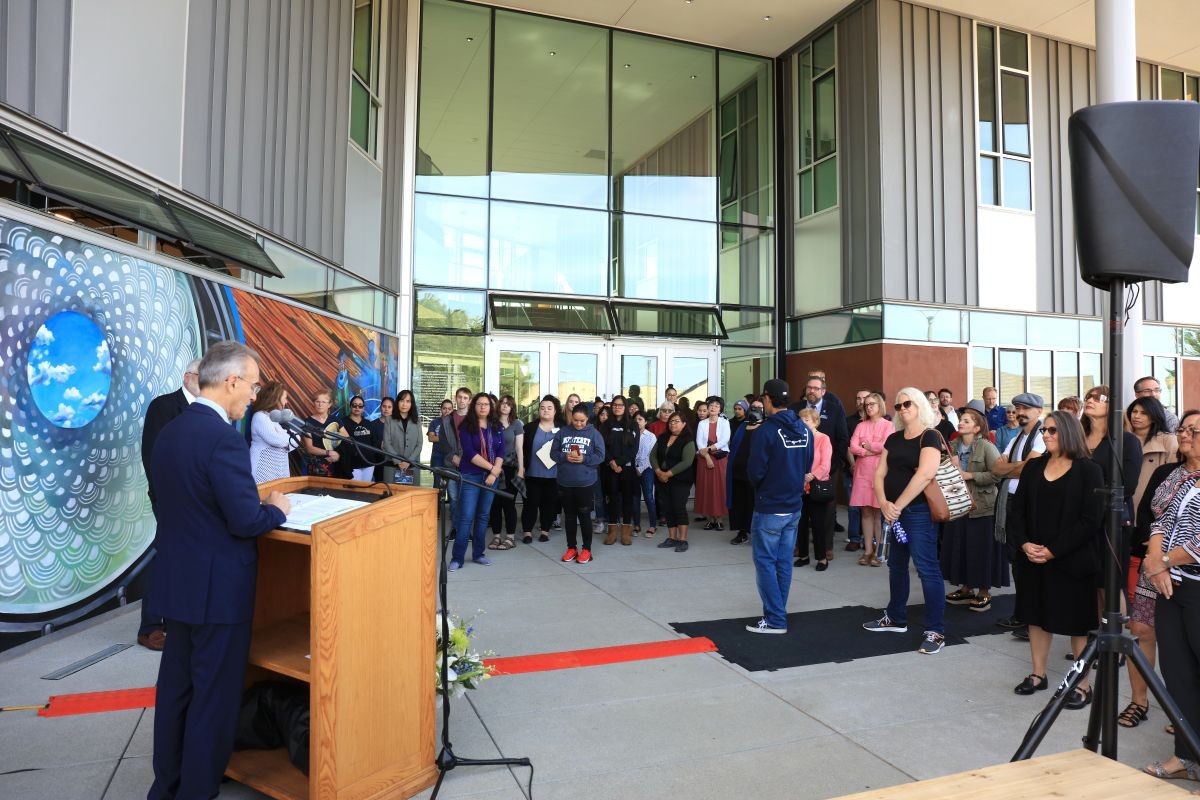 February 18, 2021
Liberal arts building earns top environmental design certification
SEASIDE, Calif., Jan. 29, 2021 — CSU Monterey Bay's College of Arts, Humanities and Social Sciences (CAHSS) building has achieved LEED Platinum, the highest certification awarded by the nonprofit U.S. Green Building Council.
LEED stands for Leadership in Energy and Environmental Design, the council's green building certification program used worldwide. Buildings are evaluated on a variety of environmental features such as water, site, energy, indoor environmental quality, materials and innovation in design.
"Every building built on campus is an opportunity to strive for sustainability goals and support healthy communities," said Lacey Raak, CSUMB Director of Sustainability. "We will continue to integrate ambitious sustainability goals in our buildings, through LEED and through the Living Community Challenge."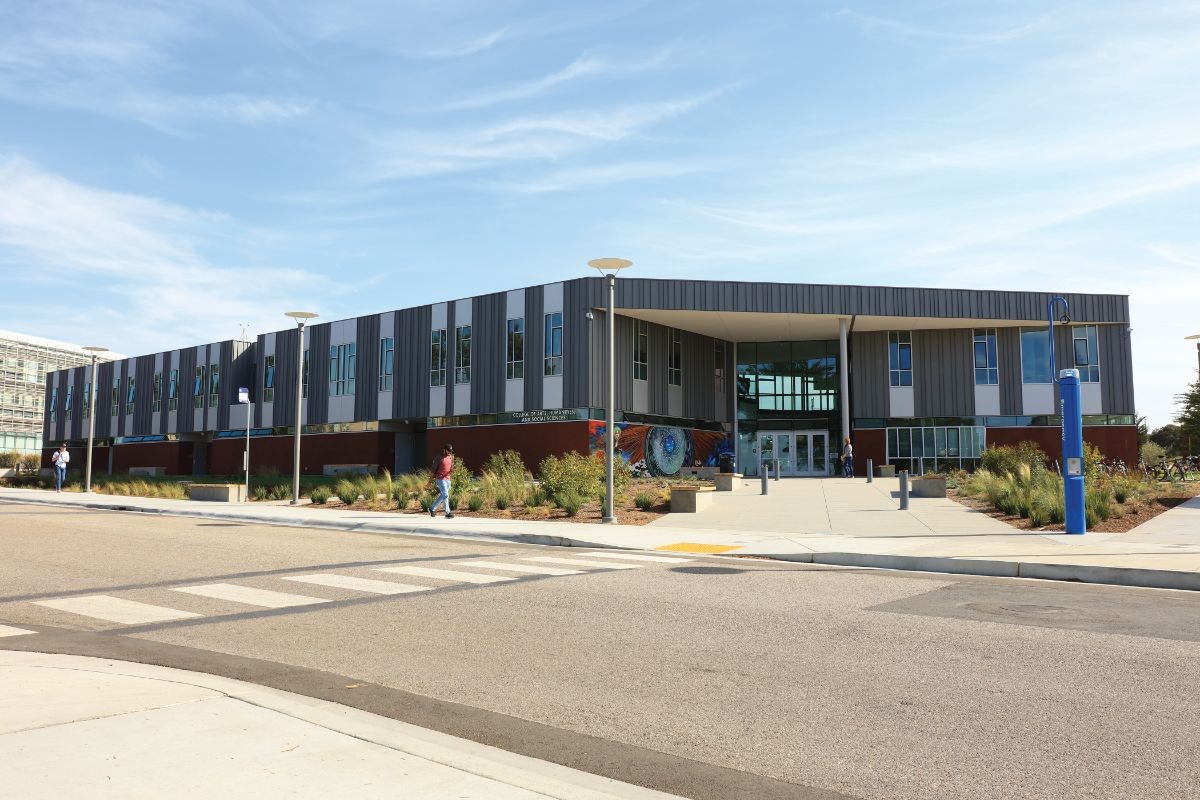 Buildings and their construction together account for 36% of global energy use and 39% of energy-related carbon dioxide emissions annually, according to the United Nations Environment Program. Excellent energy efficiency, regional material use, water-efficient landscaping and low-emitting paints, sealants and floor-boards were notable features that contributed to the CAHSS building's Platinum certification.
It is the second building on campus to achieve LEED Platinum status, after the Business and Information Technology Building earned the certification in 2016. The latest Platinum certification is the result of strong collaboration and dedication to sustainability by the project team comprised of members from Facilities Planning, Design and Construction, Academic Affairs, CAHSS, Otto Construction and architecture firm WRNS Studio.
The $40 million, 48,000-square-foot CAHSS building officially opened in October 2019. It features an art gallery, amphitheater, 200-seat film screening and lecture hall, and a mural painted by CSUMB Professor Emerita Johanna Poethig outside the main entrance.
"[The building] is set up in such a way that the shared spaces are built to engage visitors and become the hub of the college," then Dean Ilene Feinman said. "With the new building, we have redoubled our dedication to faculty, staff, students and our community partners in a signature space that invites innovation and collaboration."