Leaders shared insights at ACE conference with women educators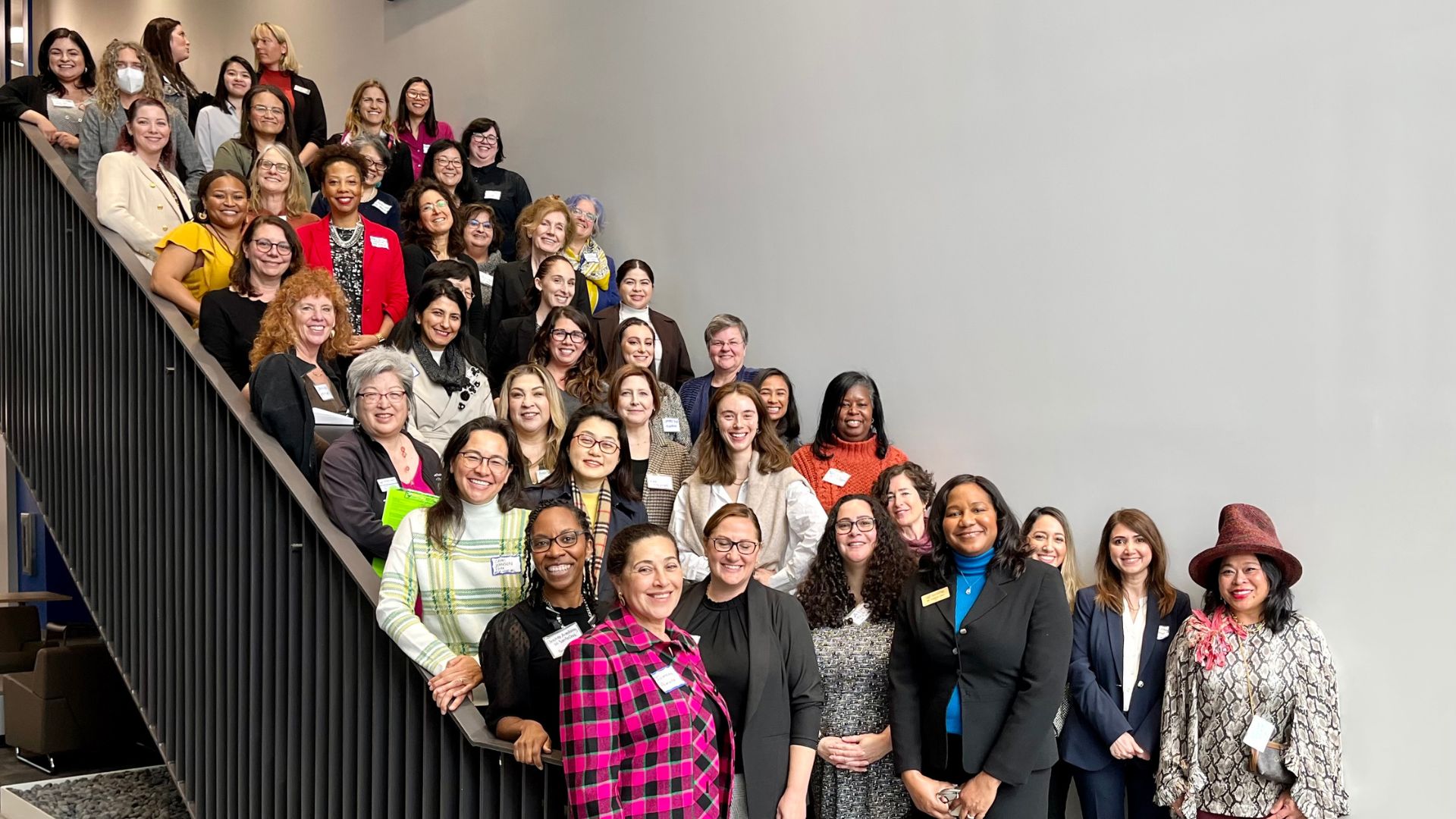 March 13, 2023
By Mark Muckenfuss
CSU Monterey Bay President Vanya Quiñones advised a group of women leaders on Friday, March 10, to be more assertive.
Quiñones was speaking to a meeting of the American Council on Education's (ACE) Women's Network Northern California. About 50 women attended the daylong event at the Otter Student Union, which featured various presentations, including a morning one-on-one interview between Quiñones and Juanita Cole, dean of the College of Arts, Humanities and Social Sciences. Later, Celine Parreñas Shimizu, dean of the UC Santa Cruz Arts Division, delivered the keynote address.
Quiñones said women are often not as aggressive as they need to be in the working world, and it can hurt them professionally. She's encountered women in job interview situations, she said, who are reluctant to promote themselves or ask for a higher salary.
"Have high esteem and know what you bring to the table," Quiñones said. "Know that you're qualified. Think like a guy: 'I'm here because I deserve it and I'm the best.' A guy thinks he deserves the job and asks for more money."
She suggested a similar strategy for promoting other women in the workplace.
By working as a team, women can help open doors for one another, she said.
Quiñones also made the point that being a leader is not all about ego, and shared her own approach to taking the helm of CSUMB.
"If your values are aligned with the values of the institution, you listen to what the institution needs," she said, mentioning the 100-day listening tour she engaged in after first coming to the university in August. "You have to go and do what the institution needs you to do. My priority was not childcare, but that's one of the things [people said] we need here."
She also suggested that increasing enrollment would mean leaving old models behind in order to reach students where they are today. She compared the current educational model to the now-defunct Blockbuster Video stores, suggesting colleges and universities need to be more like Netflix when it reinvented itself to meet consumer trends.
"We're Blockbuster," Quiñones said. "We send emails. We don't send texts. We don't talk the same language as students. You're talking to kids who were trapped in their houses for two years. They want to be influencers. They want to be TikTok stars. Find your values and talk the language that people need."
Quiñones discussed the gender gap in higher education leadership positions and suggested ways to combat it.
Juanita Cole, dean of the College of Arts, Humanities, and Social Sciences and a board member of ACE Women's Network, reported that the conference received "overwhelmingly positive feedback" from those in attendance.
For more information on the ACE Women's Network Northern California, visit the website.