JP Dundore-Arias named Bob and Sue Johnson Professor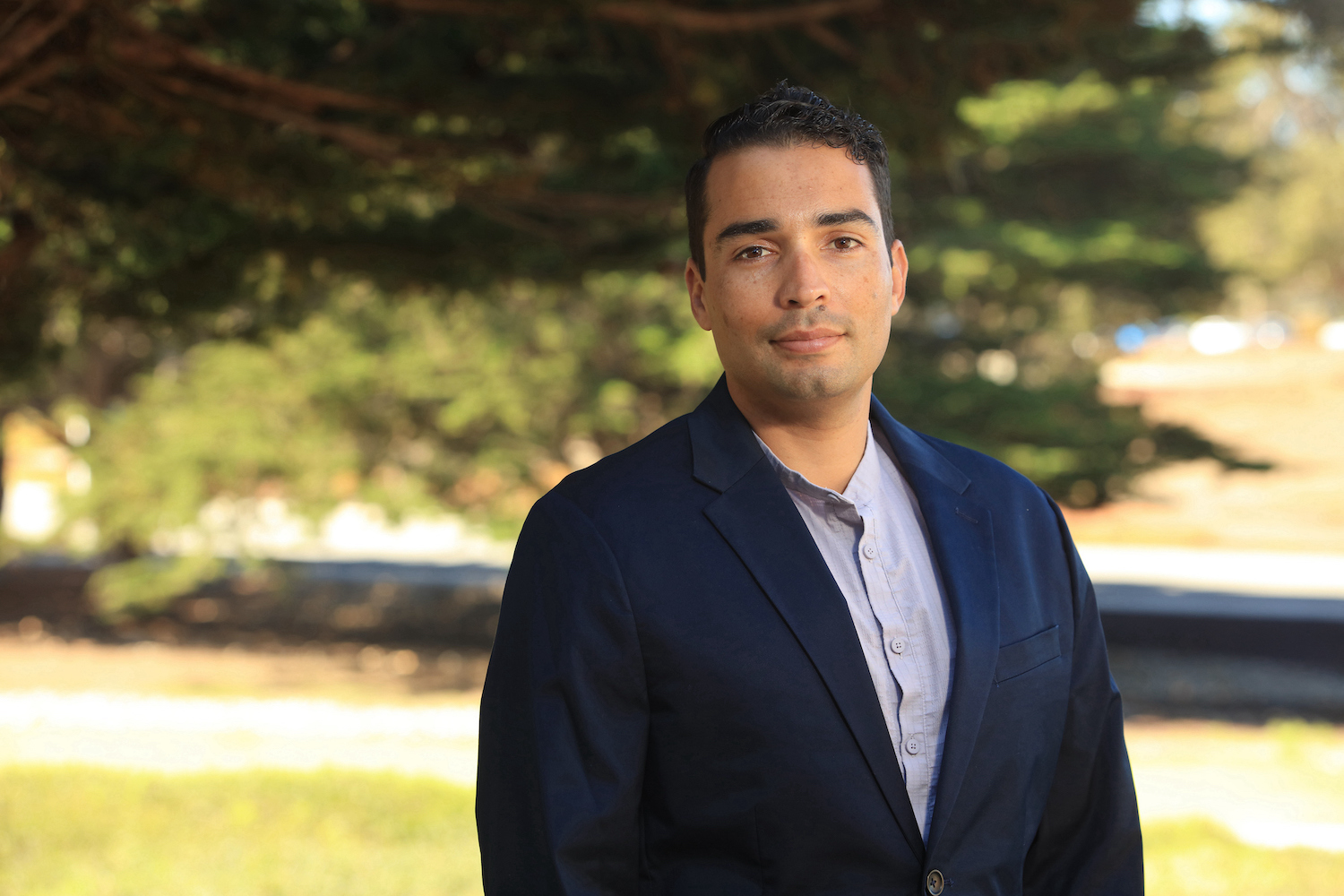 September 16, 2022
By Amanda E. Snyder
Jose Pablo Dundore-Arias, an assistant professor in the Department of Biology and Chemistry, has been named CSUMB's next Bob and Sue Johnson Professor. The professorship recognizes Dundore-Arias's notable research connected to the local agriculture industry, and it also devotes a larger portion of his position at CSUMB to this important research.
Established in 2018, the gift designating the Bob and Sue Johnson Professor allowed the College of Science to launch its degree in Agricultural Plant and Soil Science, of which Dundore-Arias is the coordinator. The professorship is awarded for a period of four years to a faculty member who has established a research program that supports the needs of local agriculture.
"We are very grateful for the support of Bob Johnson, whose generous gift has not only allowed us to establish this professorship, but to educate the next generation of agriculture professionals in our region," said Andrew Lawson, dean of the College of Science.
He said Dundore-Arias is a very deserving recipient of the Bob and Sue Johnson professorship.
"Since joining the college in fall of 2019, he has established a well-recognized, externally-funded research program in the region, answering questions related to the management of several important diseases of local specialty crops," Lawson said.
Dundore-Arias is the recipient of many awards, including the New Innovator in Food and Agriculture Research Award from the Foundation for Food and Agriculture Research, and being named the 2021-22 UROC Mentor of the Year. In addition, he's received funding from a number of sources, including the California Leafy Greens Research Board, and programs within the USDA.
He's very proud of this latest accomplishment.
"It is an honor to be named the Bob and Sue Johnson Professor," Dundore-Arias said. "And this endowment further cements my commitment to keep conducting translational research that advances our understanding of agricultural productivity."
He also hopes to be a source of inspiration.
"Additionally, as a Latino, first-generation college graduate, and former vegetable grower myself, I hope this recognition offers additional evidence for all our AGPS students from the tri-county and beyond of the immense career opportunities available in agriculture, and how their education can help them gain a diverse set of skills and experiences."