In Celebration of LGBTQ+ Pride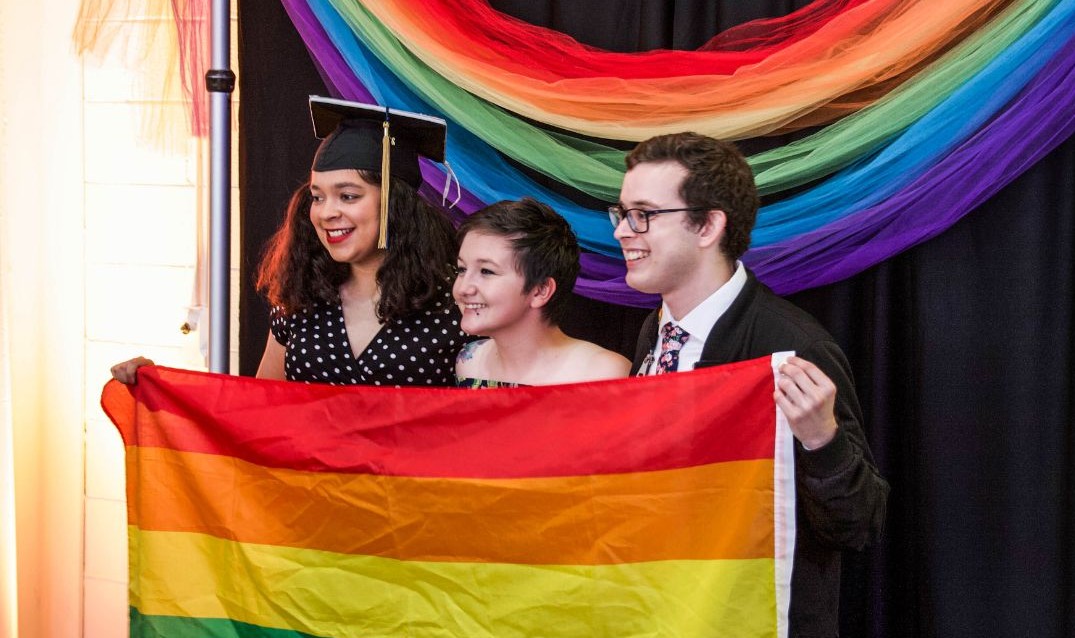 June 29, 2020
Otter Cross Cultural Center affirms support, provides resources
CSUMB's Otter Cross Cultural Center issued the following statement in celebration of Pride Month and the landmark Supreme Court ruling on June 15 that provides protection for gay and transgender people under the Civil Rights Act of 1964, which outlaws employment discrimination on the basis of sex:
"California State University Monterey Bay celebrates the power, resilience, and joy of LGBTQ+ students, staff, faculty, administration, and surrounding communities. The Supreme Court rulings on workplace protections have critical implications for LGBTQ+ populations. In this moment we celebrate the protections achieved for LGBTQ+ employees — a major achievement — but our work is still not done. The Supreme Court ruled that nondiscrimination healthcare protections do not extend to trans communities. As such, will continue advocating for the protections, access, and resources for trans communities.
As we celebrate Pride Month, we recognize the importance of understanding the role that multiple systems of oppression play to access and power. Pride and the Black Lives Matter movements were led and pioneered by Black Queer and Trans Womxn of Color in response to systemic violence and policing. It is the 51st anniversary of Pride and the fight continues. We value the brilliance of LGBTQ+ communities and continue the journey and fight forward."
In solidarity,
Otter Cross Cultural Center (OC3)
OC3 partners with the campus and community members to serve as an advocate for social justice by building bridges across communities, identities and intolerance. The center sponsors events and provides support and resources for the LGBTQ+ community all year round.
Events
Virtual Pride Event - Aug. 1, 2020, in partnership with Monterey Peninsula Pride, Salinas Valley Pride, Pajaro Pride and Santa Cruz Pride. For more information, email or visit the SVP Facebook page.
Drag Make-Up Tutorial - Oct. 16, 2020. More information to be announced.
Werk Witch Drag Show 2020 - Oct. 17, 2020. Audition submissions due Sept. 14, 2020.
CSUMB Rainbow Grad - one of eight Affinity Graduation Celebrations held each spring to honor the accomplishments and experiences of graduates from historically underrepresented communities. Email for more information.
Resources
CSUMB Queer and Trans Peer Mentor Program
LGBTQ+ Pride Month Book Recommendations from CSUMB Library
Monterey County LGBTQ+ Collective - a hub of LGBTQ+ service providers in Monterey County. Email for more information.