Helen Rucker honored at CSUMB's in-person All Black Gala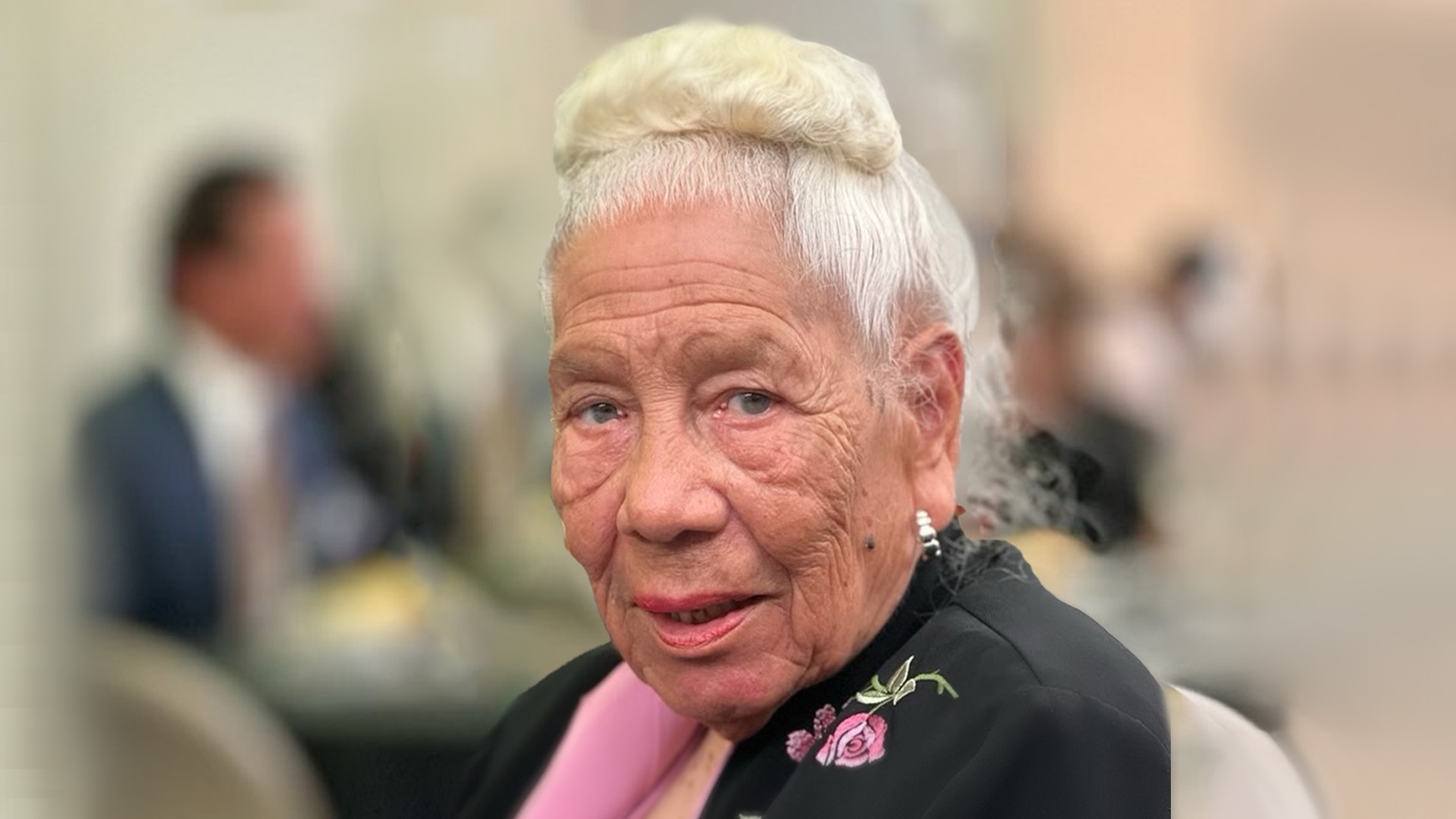 May 2, 2022
Seaside's longtime librarian, teacher, civic leader and civil rights activist Helen Rucker, at age 89, has been receiving her much-deserved flowers.
In February this year, she was given an honorary key to the city of Seaside by Mayor Ian Ogelsby for her years of work in the community.
On Feb. 26, she was a guest of honor at the virtual 2022 CSUMB All Black Gala, receiving literal flowers in the form of a bouquet.
And on Sunday, April 24, CSUMB reprised the All Black Gala in person in the Otter Student Union ballroom, reaffirming, in her presence, the dedication of the university's Helen Rucker Center for Black Excellence. The center's stated mission is that it "engages and empowers African Diaspora students at CSUMB by providing academic, professional, and personal/cultural support and enrichment programming."
The future location of the center, which was formerly named the Center for Black Student Success, is expected to be a hub of Black student life and a convergence of the local and CSUMB community.
President Ochoa told the assembled audience that the Helen Rucker Center for Black Excellence represents a commitment to community, that he was excited to have been able to announce the name, and thanked the CSUMB faculty, staff and professionals who made it happen.
"I look forward to following the work of the Center in the coming years and will always remember this wonderful event that launched the newly named Helen Rucker Center for Black Excellence," Ochoa said. "Congratulations to all of the honorees and to Helen Rucker."
Former CSUMB staffers and alumni shared anecdotes and accolades about Rucker. One student talked about how she benefitted from the Platoon Sergeant James Rucker and Helen B. Rucker Scholarship. Others talked about their hopes for the newly named Helen Rucker Center for Black Excellence.
Seaside mayor Ian Ogelsby said, "This is just a wonderful event in honor of Mrs. Rucker for decades of service to education and Black excellence. It's such an honor to be here to see this recognition finally for the work she's been doing."
Steven Goings, a counselor and faculty with the Personal Growth and Counseling Center, called Rucker the "epitome of community service."
"When I got here on campus in 2006, people were telling me about her. She's been a part of establishing this university," Goings said. "She's probably one of the most respected people in Monterey County. She's the most wonderful person I know."
A native of Louisiana, since arriving in Seaside in 1968, Rucker has served in her adopted home as an educator, city councilmember, school board and MPUSD trustee. She's been a champion of voter rights and has registered countless people to vote over the years.
After the in-person All Black Gala's musical performances by the CSUMB Gospel Choir and the Leon Joyce Jr. Trio, both of which were well appreciated, President Ochoa ended the evening with the news that Rucker would receive an honorary doctorate from CSUMB during the May commencement.
A fitting tribute to a person who has championed education for many decades, and continues to do so.