Enjoy fascinating CSUMB research presentations with your lunch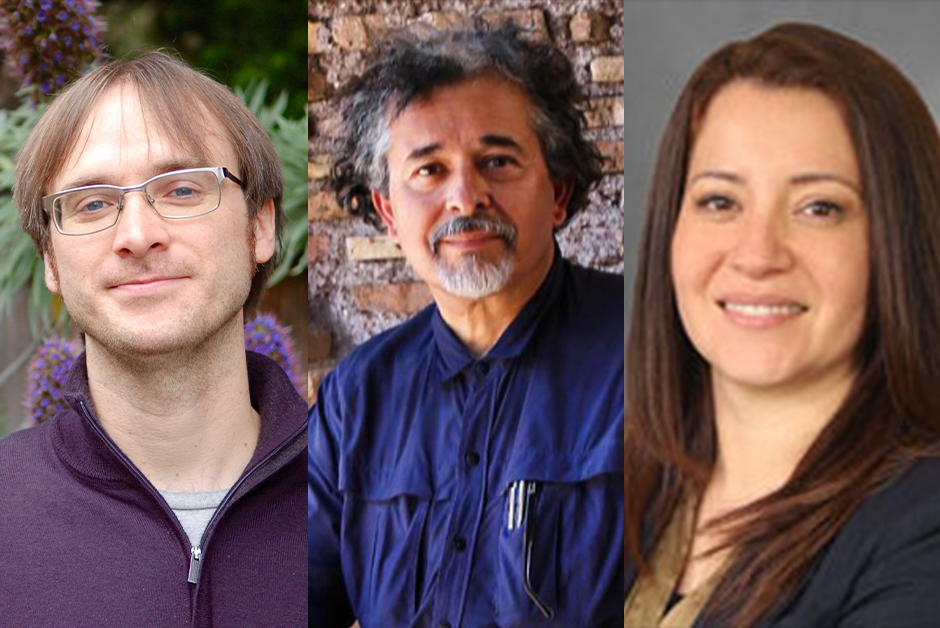 May 4, 2021
The College of Arts, Humanities and Social Sciences has been sharing faculty research and projects since 2019 through a free forum they call the Brown Bag Faculty Research Series. It's called this because it is an informal and leisurely showcase that normally occurs around lunchtime.
They have a similar event for CAHSS students to do much the same, called the Spotlight on Student Success, started in 2018.
On May 7, from 1 - 2:30 p.m., the college is holding a virtual conjunction of both, which will represent the last Brown Bag event and the only Spotlight event of this academic year.
The presentation "The Boronda Adobe History Center: Public Archaeology, Historiography, and the Virtual Museum" will feature two student presenters. Jackie Estrada generated an ArcGIS StoryMap for the Monterey County Historical Society/Boronda Adobe History Center, and Sean Slayton created the Ricoh 3D virtual walkthrough visualizations of buildings at the historical society featured in Estrada's ArcGIS StoryMap.
Ruben Mendoza, professor and chair of the School of Social, Behavioral and Global Studies, will introduce the students, and will then talk about SBGS Archaeology Service Learning efforts to provide students access to the historical society's primary document archives which span from 1770 through the 1850s.
"Pandemic Pedagogical Approaches to Hispanic Testimonials" will explore recent pedagogical approaches to teaching testimonio, taking into account the current effects of the pandemic in Latin America. Student presenters — Vanessa Castro, Alejandra Islas Pacheco, Guadalupe Torres Lustre, Gabriela Zamora-Ramírez, and Resignación Salvador-López — will share their findings on community engaged learning
Lanier Sammons of Music and Performing Arts and Kelly Medina Lopez from Human Communications, along with student editors from Writing Waves including Stella Meadows, will present on "Reduced or No-Cost Course Materials and Student Success."
Writing Waves, a free, open-access writing and research journal of student work published on CSUMB's Digital Commons, is intended to replace the need for a traditional textbook and their associated costs for the GE Area A2 class.
"The ultimate goal is truly zero cost for class materials, though reduction is valuable, too," says Sammons. "That means finding things that are generally freely available on the internet and things that are free specifically to our students, usually through the library."
Medina-Lopez adds, "My understanding is that having a class be Zero Cost Course Materials (ZCCM) is rooted in a push from the CSU Chancellor's office to build pathways for more affordable learning."
Andrew Drummond, the dean of the College of the Arts, Humanities and Social Sciences, says they established the Spotlight on Student Success to celebrate high impact practices and innovations in CAHSS.
"We specifically were thinking of learning experiences that are two way streets in that students could be deeply impacted by the experiential pedagogical approach, but that their experiences and their own perspectives would also impact the pedagogy," Drummond says. "It is a privilege to showcase our students and faculty, and I think this is a large part of what makes a CAHSS education special at CSUMB."
The event is free, virtual and open to all; attendees can register at the CAHSS event webpage.