Disability rights pioneer retires after 24 years at CSUMB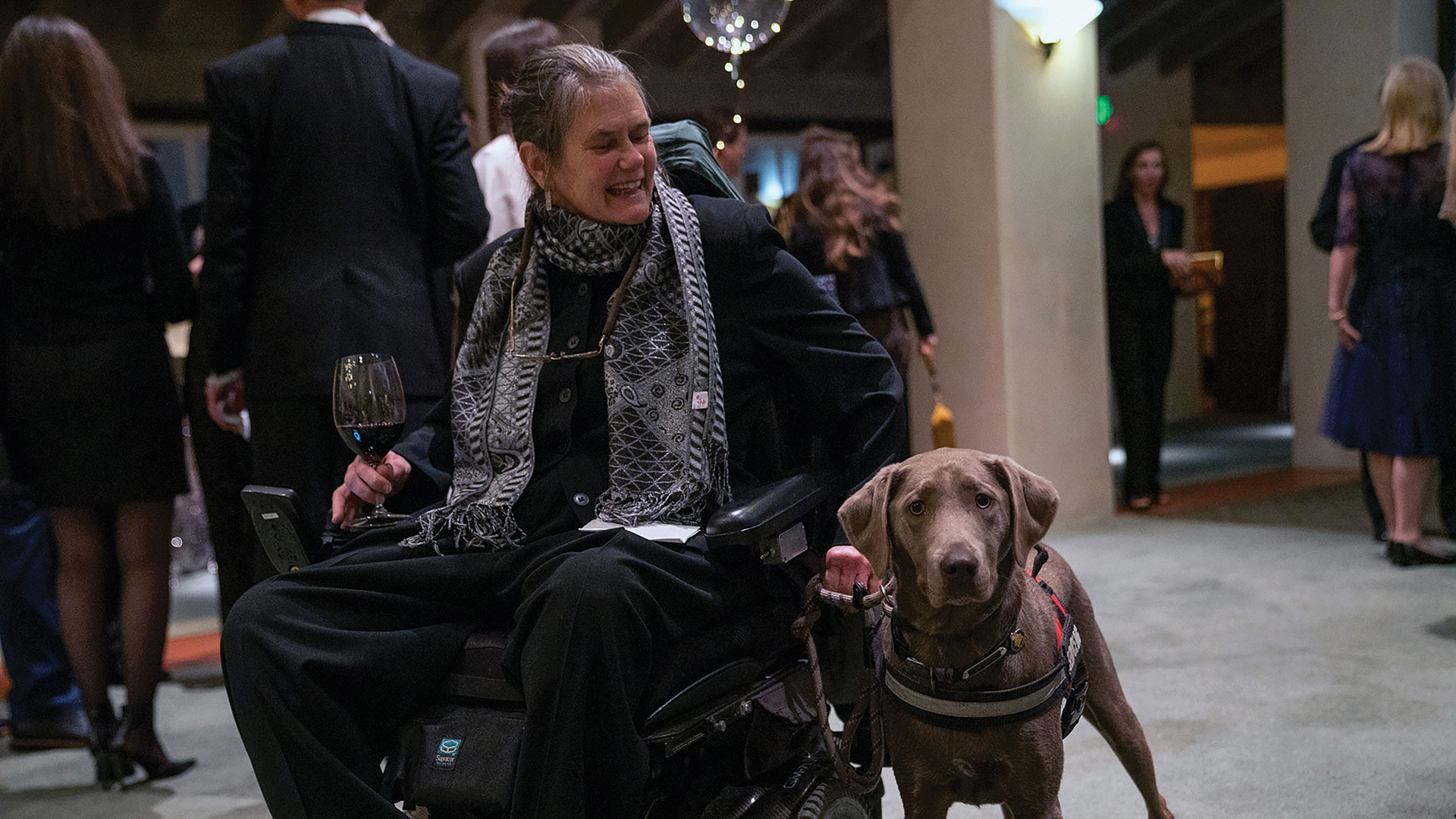 July 15, 2022
Margaret Keith represents a hero for many in the CSU Monterey Bay community for her work championing access, diversity, and disability rights.
All the same, as she retires — after 24 years building the Student Disability and Accessibility Center (SDAC) department, from scratch, while earning awards like Santa Cruz County Commission on Disabilities' Lifetime Achievement Award and Woman of the Year from then-California State Assembly member Sam Farr — she'd rather talk about her heroes.
Her friend and longtime supervisor Caroline Haskell knows that's on-brand. "I have never met anyone quite as spectacular," Haskell said. "But she always undersells herself."
Keith's list of heroes includes pioneers of equal access and disability justice. She talks at length about their gifts for personal kindness and big-picture advocacy, eloquence, feistiness, agency, and patience. She names Ed Roberts, Marilyn Golden, and Stacey Milbern, among many.
She cites Dr. Martin Luther King Jr. as another hero. When asked what a community loses when it doesn't prioritize access for all, she quotes his 1963 Letter From Birmingham Jail.
"We lose progress for humanity," she said. "Remember the [MLK] quote: 'Injustice anywhere is a threat to justice everywhere. … Everyone loses when we don't see our shared humanity, tied in a single garment of destiny. Whatever affects one directly, affects all indirectly.'"
When subsequently asked about the power of independence, she circles back to connectivity.
Read more in the Monterey Bay Magazine.