CSUMB's Computing Talent Initiative awarded $10 million by Legislature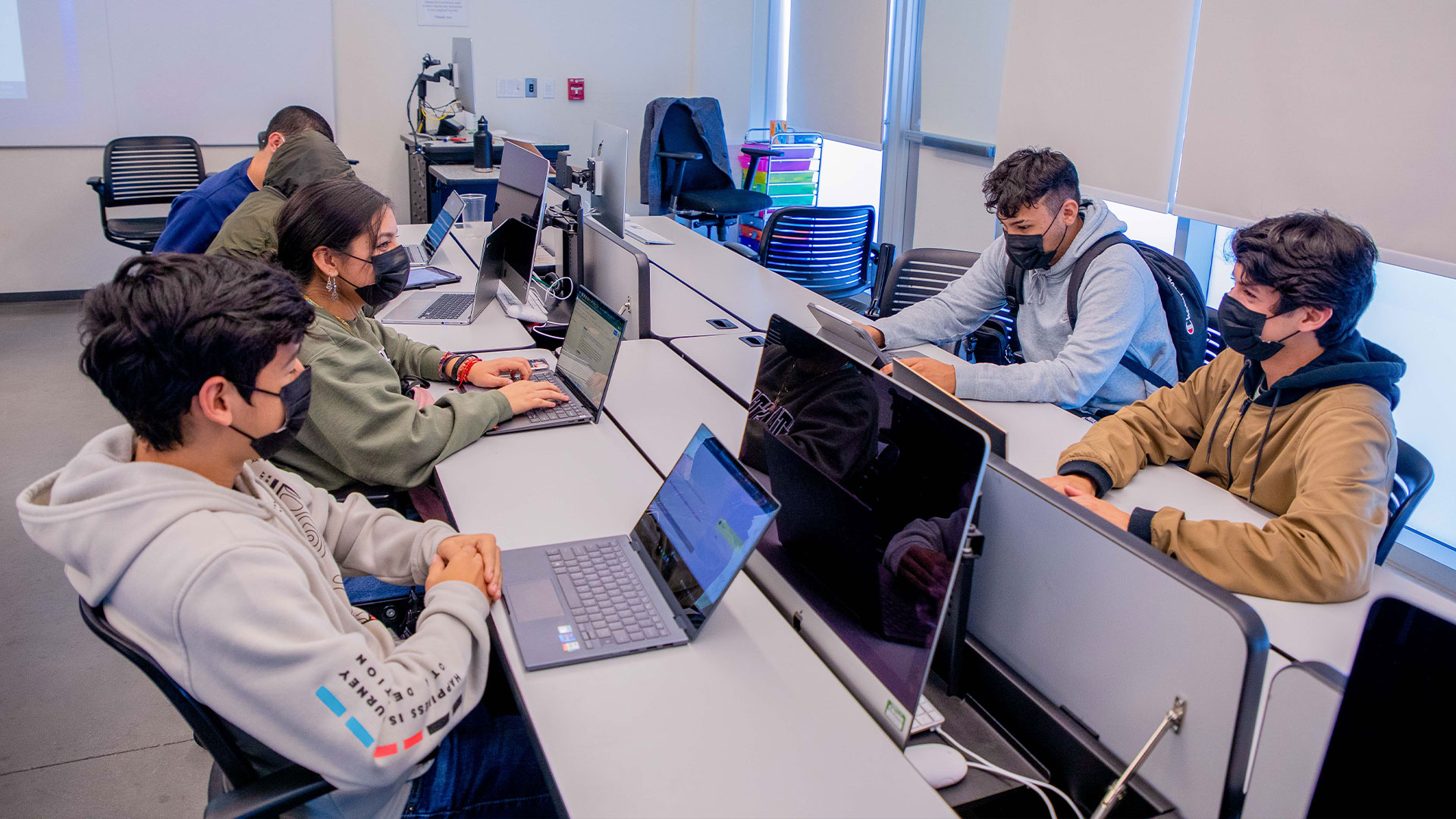 October 26, 2021
CSUMB's Computing Talent Initiative was awarded $10 million by the California State Legislature in its last budget. Professor Sathya Narayanan of the School of Computing and Design is the project lead and principal investigator for the proposal.
CTI's vision builds on the work started in 2012 with the CSin3 cohort program, a cohort-based model that Narayanan developed along with Hartnell College computer science instructor Joe Welch. CSin3 is a three-year pathway, launched with student scholarship support from the Matsui Foundation, to meet challenges in the computer science education pipeline.
Those challenges include increasing enrollment capacity; surmounting limited resources among community college and public universities; and creating sufficient access for first-generation, low-income, and underrepresented students.
The cohort model has since achieved a high graduation rate and has scaled up since its inception and spread out to encompass CSU Dominguez Hills and El Camino College in Southern California. The program has grown thanks to large grants from the National Science Foundation and the state of California's Innovation in Higher Education. And now, with the influx of state money, it's poised to replicate its successes elsewhere.
Using lessons learned from CSin3 and another cohort based program called CS++, Narayanan and his team proposed CTI to connect students from low-income and underserved backgrounds with mentorship, support, workshops, and internships, with the ultimate goal of preparing them for high-tech careers.
"I am absolutely thrilled that Sathya is receiving substantial funding for CTI," said Joe Welch. "There are many future students whose lives will benefit substantially."
CTI is currently working with over 200 students from 40 institutions across the State of California, building industry relationships and developing curriculum to prepare these students to be competitive for internships in the tech industry.
"The work we started with CSin3 also brought Joe and I together as good friends," Narayanan said. "I learned the importance of following student interest across institutional boundaries from Joe. That lesson has played a critical role in the design and vision of CTI to serve students from across the state."