CSUMB senior to use scholarship to illuminate African surf culture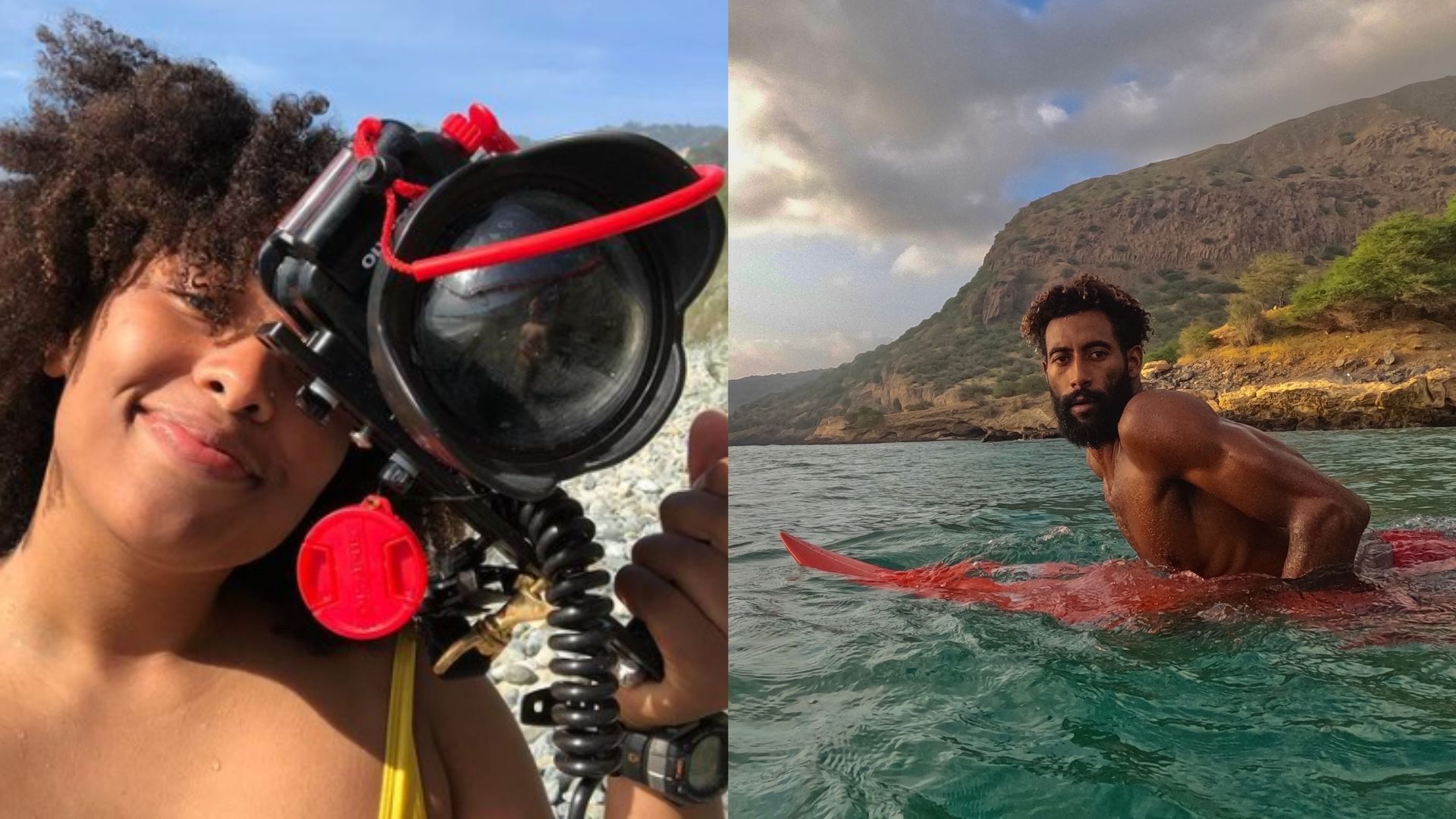 October 26, 2021
In June, Eliette Esperanza Singleton, a senior Cinematic Arts and Technology major, was named the recipient of the 2021 Monterey County Film Commission's $2,000 Director Emeritus Richard Tyler Film Student Scholarship.
That money will help her buy equipment to capture a film subject she's passionate about and that is just beginning to be explored: African surf culture.
She's zeroing in on the island country of Cape Verde, a former Portuguese colony and Atlantic slave trade stopover, whose population today is mostly creole. Singleton said it has a "holistic" surf culture.
"There is the same level of stoke, passion and high energy as any surf scene but due to a lack of resources, nothing is wasted," she said. "In the 90's, the first surfers [used] absolutely anything with enough volume to carry them across a wave. They use boards until they crumble."
Despite the lack of material resources, Singleton said the scene is tight-knit and exudes generosity and gratitude, a marked difference from the aggressive behavior, entitlement and localism she's witnessed while surfing in Southern California.
She wants to show the world African surf culture from the point of view of Cape Verde.
"It is of utmost importance to document these athletes, their lives, and the waves they cherish in order to have a more comprehensive perspective of surfing on a global scale," she said.
There is momentum building in that direction. Earlier this month, Variety magazine featured tv host and producer Selema Masekela, son of legendary South African jazz musician Hugh Masekela, as he was set to help launch an African surf clothing brand following the publication of the book Afrosurf.
"I intend to imbue the colors, patterns and textures of sound that Cape Verde carries effortlessly onto film," said Singleton, who herself grew up in a small surf town near Los Angeles called Playa del Rey.
In addition to the cultural sharing, she hopes that the film might support the economic vitality of the budding Cape Verdean surf scene, as well as promote ocean conservation. She is currently in Cape Verde, is pitching sponsors for the film, and plans to have it completed in time for the 2022 festival circuit.