CSUMB Hosts 1,400 7th Graders for Santa Cruz County College Commitment April 28
April 28, 2017
SEASIDE, Calif., April 28, 2017 – 1,400 seventh-graders from seven Santa Cruz County middle schools attended the Santa Cruz County College Commitment (S4C) Friday, April 28, 2017.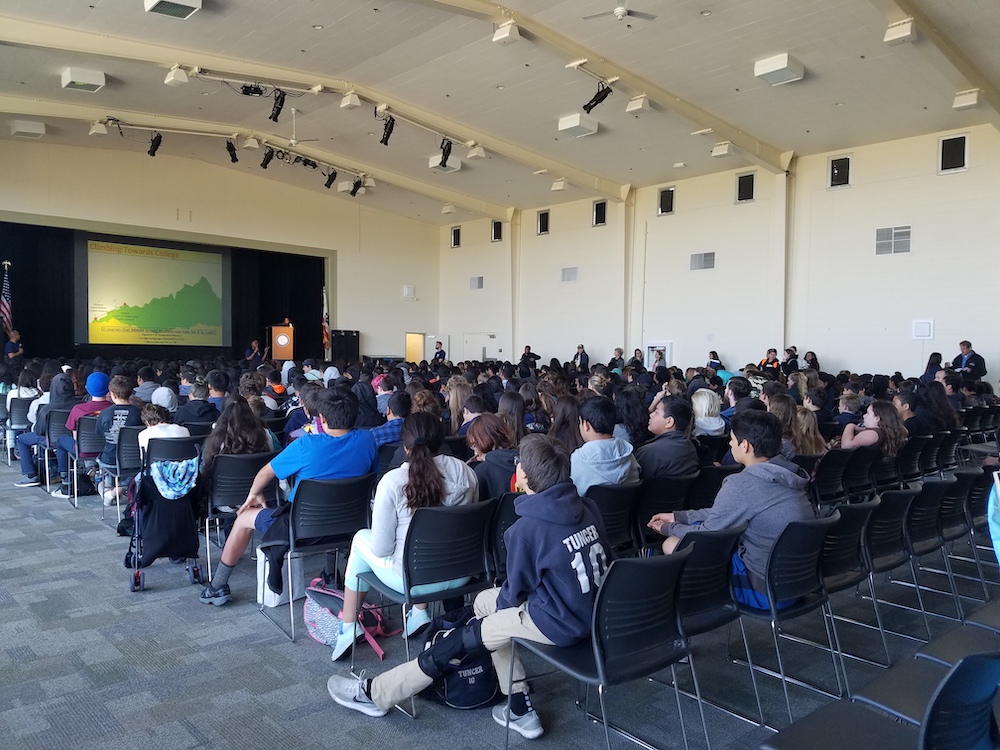 S4C is a college and career exploration summit aimed at helping students in the community prepare their plan and pathway to future college success.
While visiting campus, students, teachers and parent volunteers learned about admissions requirements and how to prepare for college. Students were engaged with current college students in a panel format before attending a closing session reviewing what they learned throughout the day.
The summit, hosted by CSUMB's Early Outreach and Support Programs in partnership with S4C, is held in conjunction with CSUMB, Cabrillo College, School Districts of the City and County of Santa Cruz and UCSC. Hosting community events such as S4C is in keeping with CSUMB's role as a community resource, providing forums and discussions that can impact thought and action on issues important to our community.
S4C was born of educational cooperation in 2011 and is sponsored by the Santa Cruz County Office of Education. The yearly summit averages 1,400 seventh-graders in participation at CSUMB.