CSU Trustees' Award winner aspires to career in education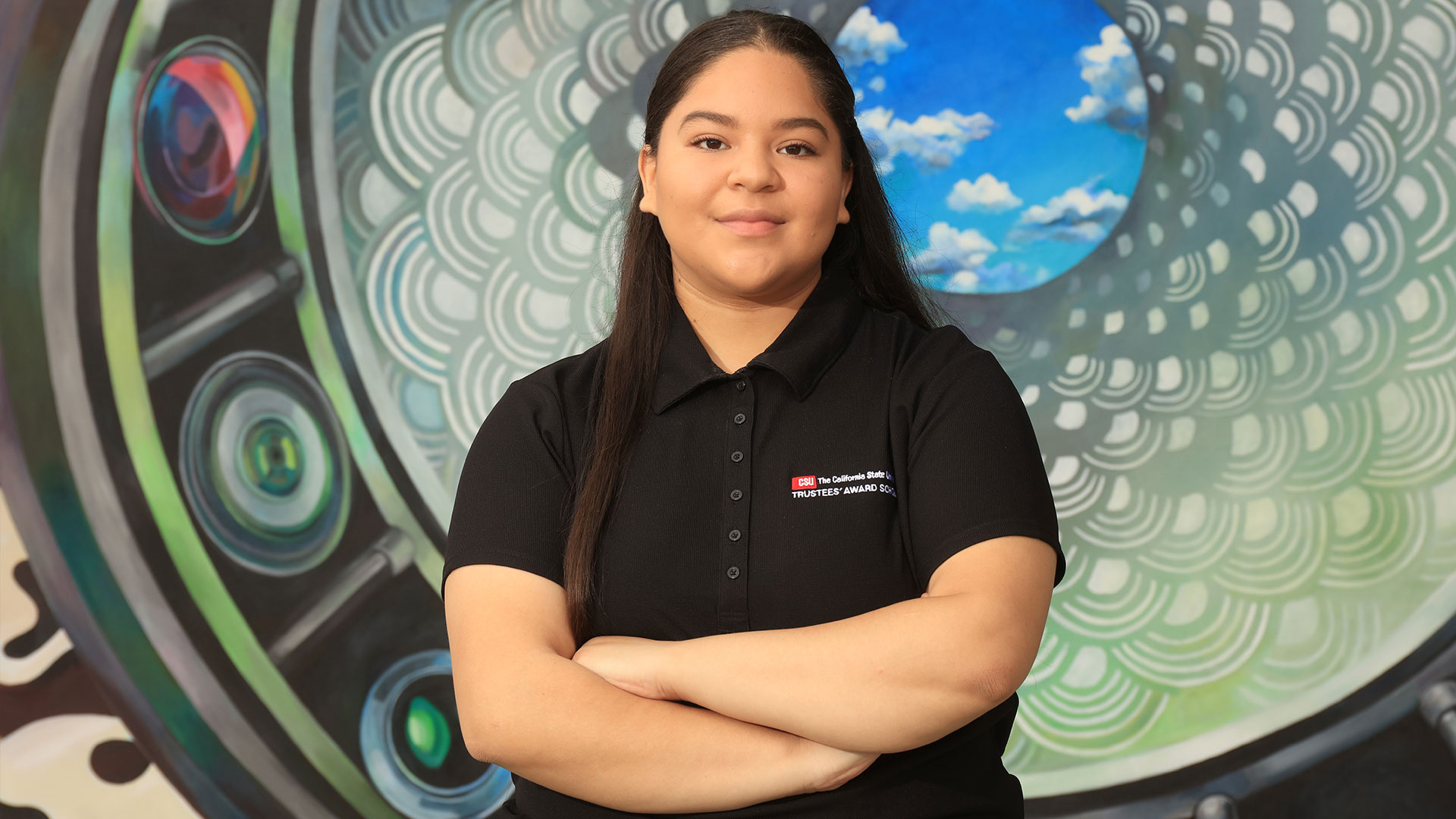 September 14, 2021
By Sophia Huang McKenzie
In middle school, Maria Elena Zapata found herself in her district's alternative school for students with attendance or behavior problems.
"I was constantly arguing with my teachers. I felt misunderstood and could not create connections with any of my teachers. I was told that I wouldn't make it far in life and that through my actions, I was going to end up in jail," she recalled.
Zapata proved the naysayers wrong. She has overcome daunting challenges to become a first-generation Latinx student at CSU Monterey Bay and the recipient of a 2020 CSU Trustees' Award for Outstanding Achievement. The scholarship award is bestowed annually to one student at each CSU campus for superior academic performance, personal accomplishments, community service, and financial need.
"I am proof that anyone is capable of achieving what they want, with support and guidance," Zapata said.
Zapata is a liberal studies major on the teacher credential pathway with a 3.70 GPA. She volunteers and mentors at First Tee of Monterey County, a nonprofit which teaches children educational core values through the sport of golf. After receiving her bachelor's degree, she hopes to earn a master's in educational administration and become an elementary school principal.
She said, "I understand there is a shortage of culturally-competent teachers in our school district, and I want to inspire future generations by sharing my personal testimony."
"I want to give back to my community by helping children be successful with their education."
Read more about Zapata's story in the CSUMB magazine.