At the midpoint of Graduation Initiative 2025, CSU sets new records despite pandemic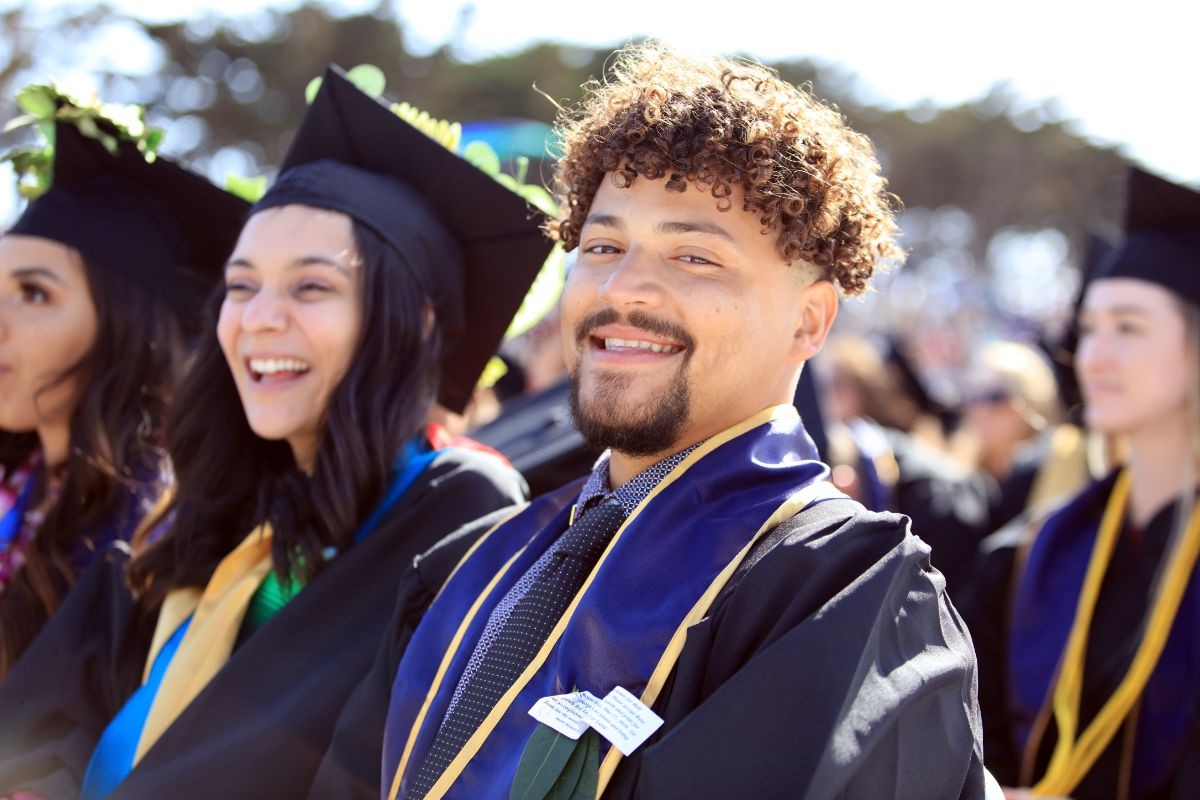 October 29, 2020
Months away from his retirement, CSU Chancellor Timothy P. White delivered a large measure of positive news from the flagship Graduation Initiative 2025.
The years-long campaign to boost retention and graduation rates, launched in September 2016, has increased the four-year graduation rate for first-time students, the two-year graduation rate for transfer students, and the four-year graduation rate for transfer students. Most recently, the CSUs conferred a record 128,925 degrees last year, and enrolled its largest-ever student body for fall 2020 (484,549), despite the virtual and remote learning mode due to the pandemic. There have been incremental reductions in equity gaps between underrepresented minority students and their peers.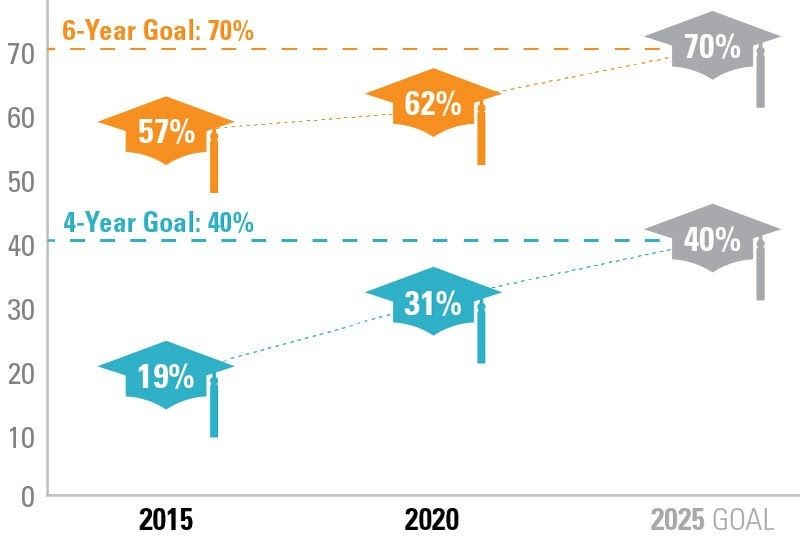 In February 2019, President Eduardo Ochoa wrote, "Graduation rates for first-time freshmen and transfer students are at all-time highs, and equity gaps between students from historically underserved communities and other students have narrowed."
He pointed to the work of Judith Canner, CSUMB associate professor of math and statistics, and her role in shaping the system-wide efforts. She was part of a team who devised a plan to offer an additional one-unit math class to students who need more support, and to move away from placement tests toward a wider variety of measures.
Canner received a 2018 Faculty Innovation and Leadership Award for practices that improve student success. That kind of innovation and responsiveness is paying off. CSUMB's Office of Institutional Assessment and Research confirms that CSUMB is making excellent progress toward the GI2025 goals.
One area is in technology equity among students.
When the university transitioned to a virtual learning mode with almost no in-person classes, 300 laptops and 300 mobile hotspots were obtained to distribute to students, according to Leslie Williams, associate vice president for Student Affairs and Dean of Students.
"Our office is even mailing hotspots and computers to students who live more than 25 miles from campus," she said. "There are also loaners that the student can check out for the semester, and can extend if needed."
Systemwide, campuses distributed more than 21,000 laptops and tablets and 10,000 mobile Wi-Fi hotspots, totaling more than $18 million in new equipment, according to the Chancellor's Office.
These solutions haven't surmounted all hurdles for CSUMB students. There are a few students who live in remote locations where Wi-Fi service is not strong.
"But we have had great feedback that things are working well," Williams said. "Since the hotspots have unlimited data, there has also been no issue with going over data plans. The computers are all brand new as well, and we have seen no issues with those other than support to get them set up."
Also, there is a Student Technology Resources web page with more resources like cell phone discounts, online tutoring and tutorials, free or discounted software, Wi-Fi parking lot instructions, and remote access to lab computers. It's not all work and study related. There is also a guide to a list of campus tv channels.
The California State University systemwide Graduation Initiative 2025 goals include a four-year graduation goal of 40% and a six-year graduation goal of 70%.