College of Business professor Jenny Lin named a Fulbright Scholar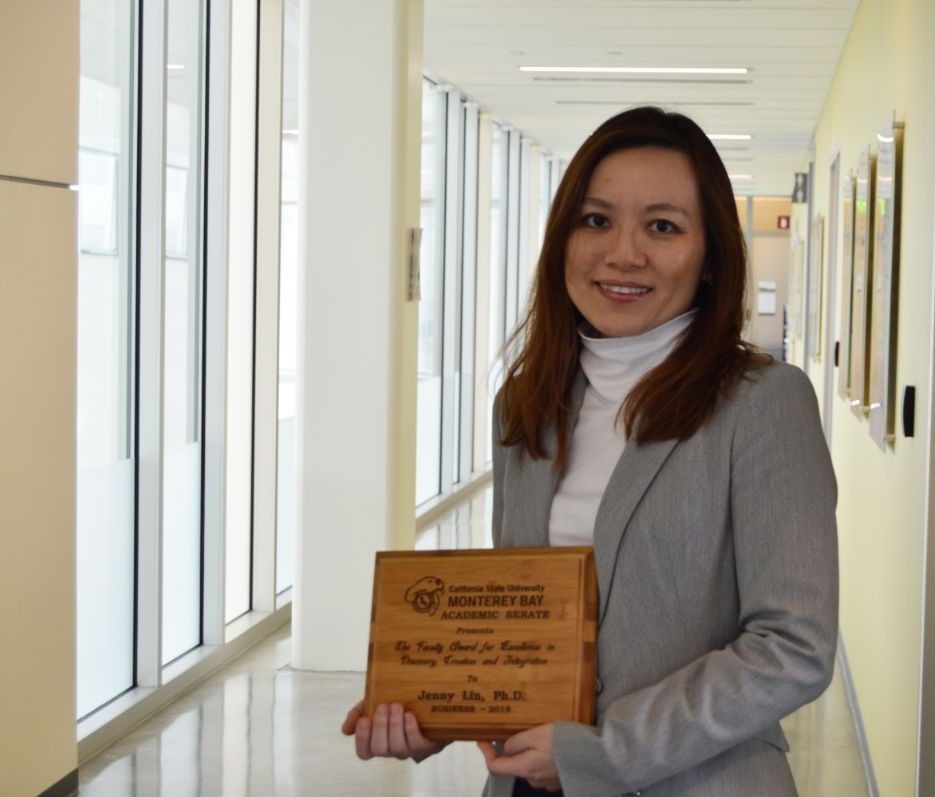 May 2, 2022
By Marielle Argueza
A well-regarded CSUMB professor joins the ranks of Fulbright Scholars for the 2022-23 school year. College of Business associate professor of marketing, Jenny Lin, is officially a recipient of the highly-competitive and prestigious award.
The federally-funded program of the U.S. State Department is meant for scholars with U.S. citizenship to visit a foreign country to perform scholarship and other exchanges to increase mutual understanding.
"I see the Fulbright as a great opportunity for me to give back to the country that has helped shape me into who I am today," Lin said.
Lin will revisit Taiwan, where she completed her graduate school education before leaving for the U.S. in 2005. She will be hosted by National ChengChi University, a national research university based in the capital city of Taipei.
At National ChengChi, Lin will continue to teach as a visiting professor while also having the opportunity to conduct her research. Her research will focus on understanding how news and information are presented and interpreted by media outlets and consumers, shaping their mindset and consumption behaviors.
"I am looking forward to seeing what opportunities await me to foster collaborations in marketing and consumer research, nurture future generations of rising scholars, and also facilitate any national or cultural exchanges through my visit," said Lin.
Her colleagues spoke of her potential.
"Jenny will undoubtedly be sharing her passion for research as a Fulbright Scholar in Taiwan next academic year," said Marylou Schockley, interim dean of the College of Business.
Leslie Boni, department chair for the College of Business, said, "Jenny is generous with her time and cares deeply about mentoring colleagues as well as students."
The Fullbright program is the world's largest international educational exchange program.