Campus folks share earthquake stories before the Great Shakeout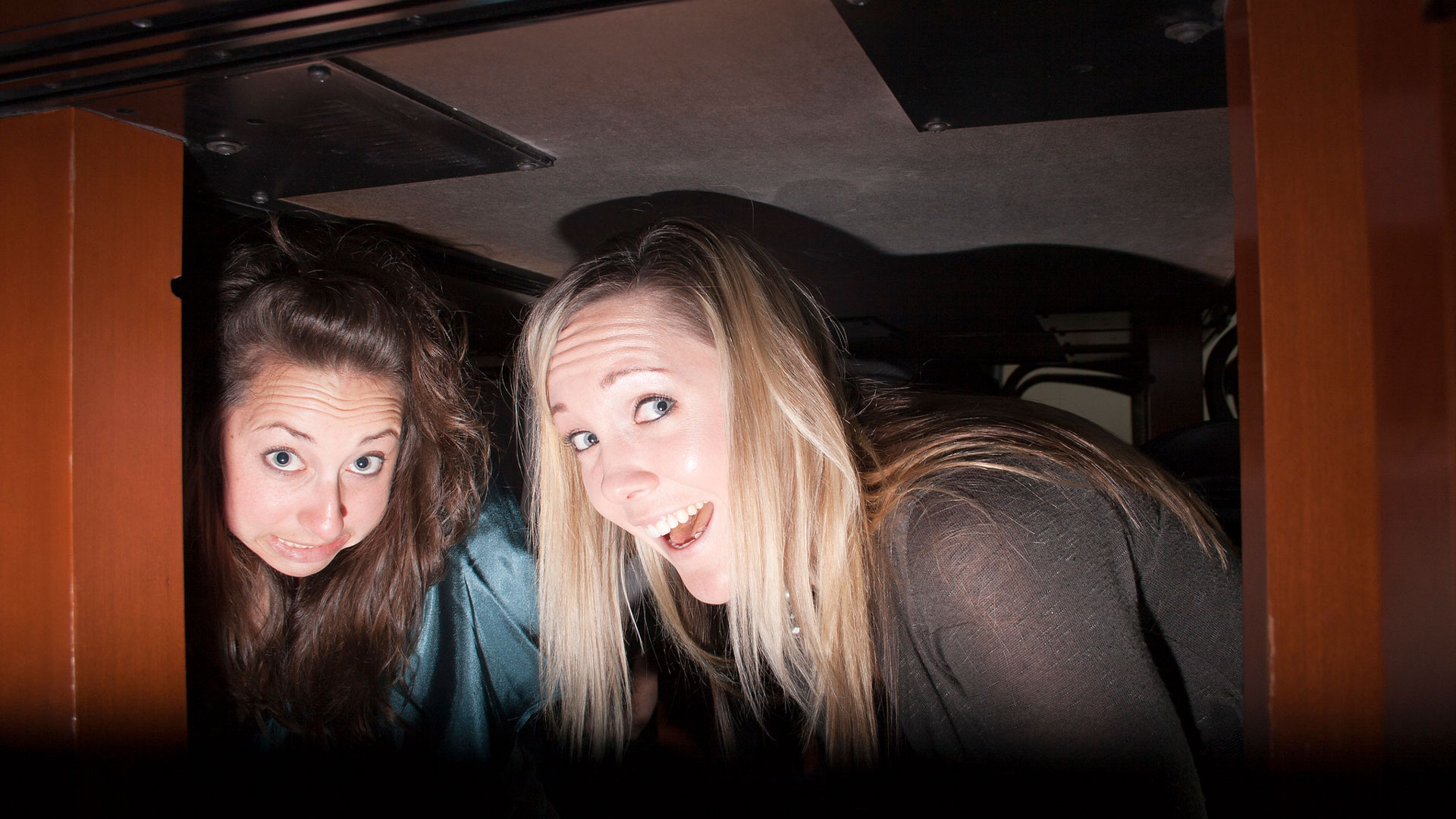 October 10, 2021
People don't tend to forget an earthquake — especially the big ones.
"I remember the Loma Prieta earthquake," said Kelly Erin O'Brien, lecturer and executive in residence at the College of Business. "I was living in Palo Alto at the time. I was putting the labels on a series of educational software Master Disks that Apple Computer hired me to develop when the building I was in began to shake violently. Ironically, the software product was called The Earthquake Preparedness HyperCard Stack."
"I was 8 years old and living in downtown Los Angeles when the 1994 Northridge Earthquake occurred," said Eric Barajas, outreach specialist with UROC. "I remember my father picking my sister up from the top bunk and placing her with me on the bottom bunk as the ground was shaking. Not long after he did that, we experienced an after shock that I swear lasted for several minutes. We didn't go to school the next day and would later learn that my school sustained significant-enough damage that school was cancelled for a week to allow for repairs."
"I was 7 years old, living in Northridge, California, when 1994's 6.7 magnitude Northridge Earthquake hit us in the middle of the night," said David Minovitz, a lecturer in the Department of Applied Environmental Science. "The whole house was shaking. Mom got us out of bed and into the doorway for safety. It only lasted less than a minute. Now I am teaching university classes on topics like plate tectonics, and I can still remember that feeling, knowing that there will be many more earthquakes to come in the future for California."
According to the U.S. Geological Survey, this year Monterey County experienced a 4.2 magnitude earthquake 13 miles north of Salinas, a 3.4 earthquake in the Monterey Bay off Moss Landing, and a 3.8 quake 12 miles northeast of Soledad.
California is one of the most earthquake prone regions in the world. Which is why the Great Shakeout, a worldwide annual earthquake drill and awareness campaign, began here in 2008.
The organization that started it, Earthquake Country Alliance, puts out a lot of information that can help residents prepare for, survive, and recover from earthquakes, including their Seven Steps to Earthquake Safety.
Each year the alliance disseminates an awareness campaign that leads up to the Great Shakeout drill — happening Oct. 21 in homes, businesses, and classrooms — in which millions of participants are taught to "Drop, Cover, and Hold On."
"CSUMB asks all staff, faculty, and students on campus to participate in the drill," said Ken Folsom, CSUMB's emergency manager. "After being notified to stop, drop, and hold on, evacuate all buildings on campus until the all-clear notification. The drill will only take about 15 minutes."
He says it's critical to prepare by being informed, having a plan, and making an emergency kit.
Folsom also recommends an app, Earthquake Warning California, which is connected to ground motion sensors and bills itself as "the country's first publicly available, statewide warning system that could give California residents crucial seconds to take cover before you feel shaking."
"Buildings are designed to perform during earthquakes in order to save as many lives as possible during an event," said Katie LaPlace, senior construction and project manager. "The CSU designs and builds to meet the strict standards of the building code, including the additional seismic requirements based on our location and distance to fault lines. As well, the CSU has a Seismic Peer Review Board at the Chancellor's Office that reviews all projects for compliance before issuing permits."
In addition to those structural safeguards, the best thing people can do to protect themselves from injury is to "Drop, Cover, and Hold On", which is explained further:
Drop where you are onto your hands and knees. This position protects you from being knocked down and also allows you to stay low and crawl to shelter if nearby.
Cover your head and neck with one arm and hand.
If a sturdy table or desk is nearby, crawl underneath it for shelter.

If no shelter is nearby, crawl next to an interior wall (away from windows).

Stay on your knees and bend over to protect vital organs.
Hold on until the shaking stops.
Under shelter: Hold on to it with one hand; be ready to move with your shelter if it shifts.

No shelter: Hold on to your head and neck with both arms and hands.
The Great Shakeout on campus is scheduled for 10:15 a.m. on Thursday, October 21. After the Drop, Cover, and Hold On exercise, people are expected to exit buildings and meet at a designated spot outside. Folsom says the CSUMB Emergency Response Guides with instructions on what to do in all types of emergencies are posted in every building on campus.