International Students celebrates International Education Week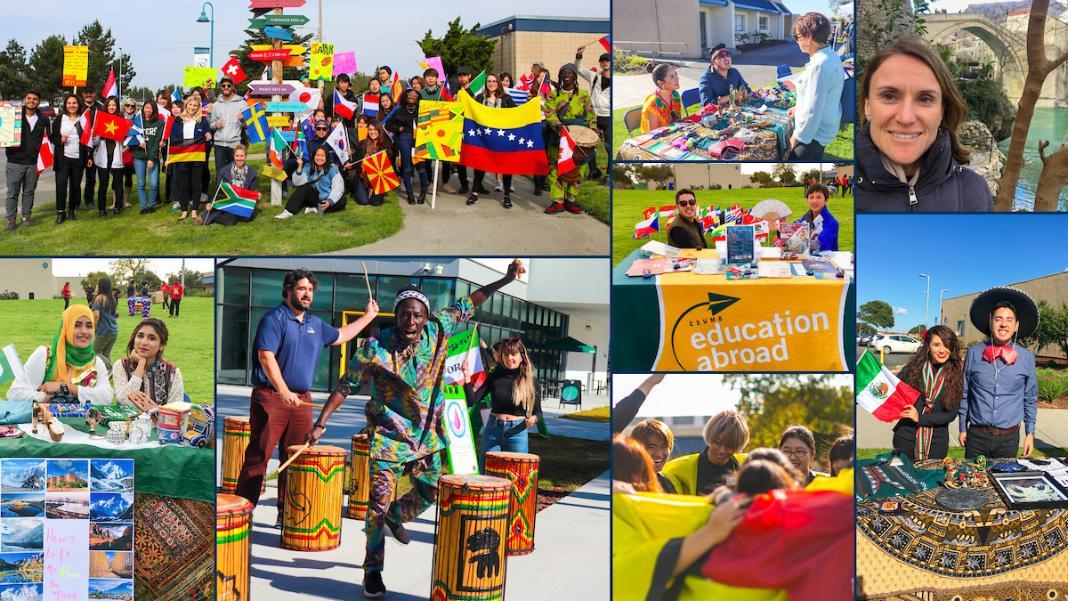 November 9, 2023
By Mark Muckenfuss
Dust off your passport.
International Education Week begins this Monday, Nov. 13, and a series of events will put the focus on opportunities and influences well beyond the borders of California State University, Monterey Bay.
As if taking a cue from the shortened European work week, the celebration will run for four days, ending with an array of informational tables during Otter Thursday. Other events will feature international foods and craft-making sessions, the latter being held at the library's Maker Space.
At noon on Wednesday, Carolyn Taylor Meyer, the director of professional immersive learning at the Middlebury Institute of International Studies at Monterey, will deliver a keynote address covering the concept of global citizenry as defined by the United Nations and the sustainable development goals. She'll also be encouraging students to see other parts of the world.
"I'm going to share my own journey," said Meyer.
That could take some time, given that she has visited more than 50 countries. She has also been an adjunct instructor in international relations and politics of developing countries at Monterey Peninsula College and taught U.S. foreign relations at CSUMB.
The main point in her address, she said, "is really about the power of going outside of your own country. That can be very transformative. It can really inform your career choices and your perspective."
In addition to her talk, CSUMB students will be sharing their international travel and study experiences.
"Students seeing other students who have done it, gives them the idea of, 'Maybe I could do that too,'" Meyer said.
Sometimes, she said, students are daunted by the expense of studying abroad, but shouldn't be.
"There are more scholarships than there have ever been," she said. "You can get financial aid and do this."
All events are free, but registration is required for the keynote.