CSUMB president issues holiday wish as campus closes for Thanksgiving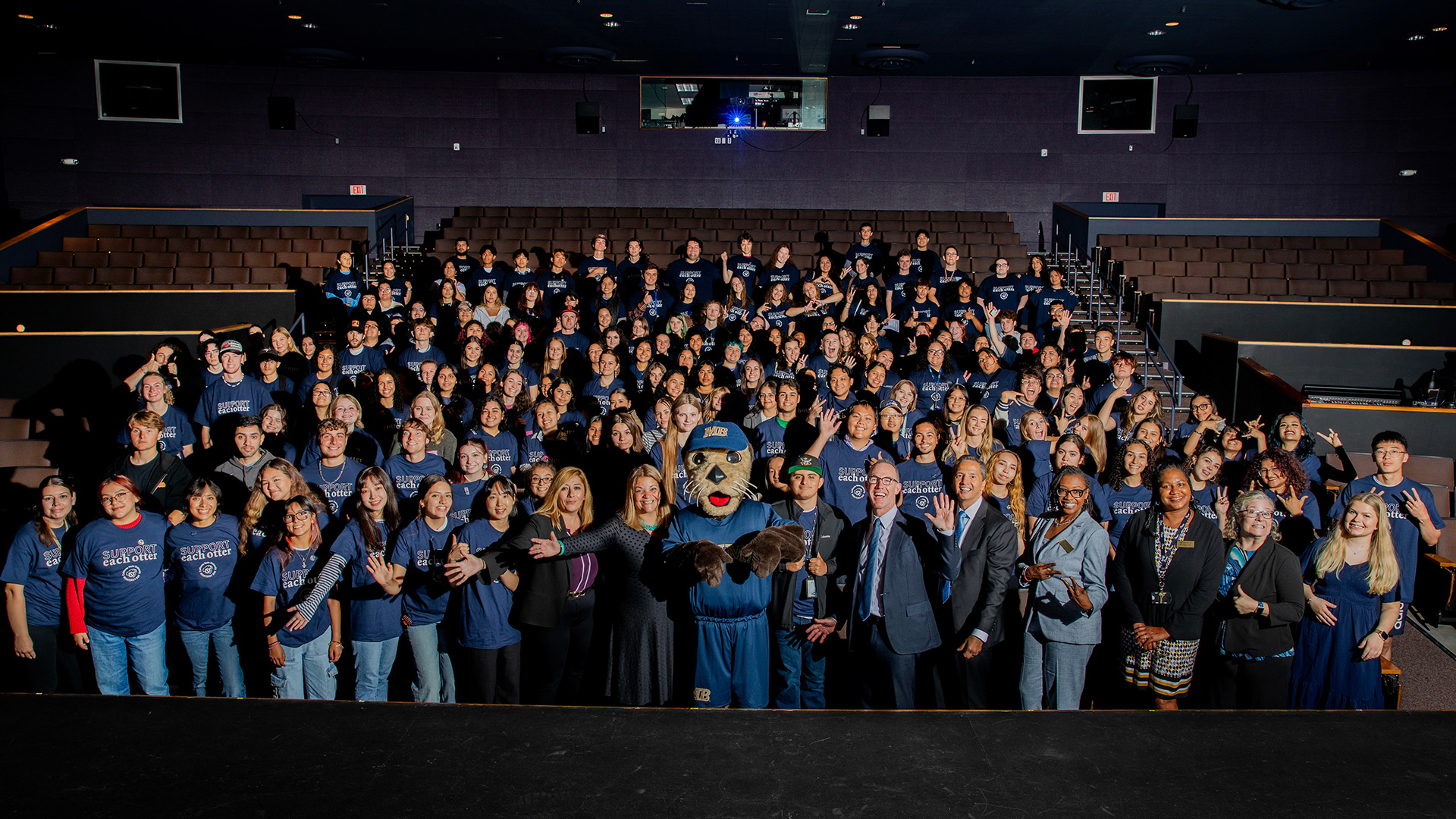 November 20, 2023
California State University, Monterey Bay will be closed for Thanksgiving week, Nov. 20-26.
The closure includes all campus offices. Crisis services are available through the Personal Growth and Counseling Center by calling 831-582-3969. All emergency services will be available.
In light of the holiday, President Vanya Quiñones issued the following message for the campus community:
This week is Thanksgiving. For many of us it is a time to reunite with our families and friends, enjoy traditional foods and reflect on our many blessings. In that spirit, I encourage us to be grateful for our strong and supportive community. I would like to express my personal gratitude to each of you who are part of our Cal State Monterey Bay community. I appreciate all the hard work of our faculty and staff members, who have gone above and beyond to support our students this semester, as well as the students who engage with our community and their peers, and our alumni who pay it forward to a new generation of Otters. I am also grateful to the donors and community partners who work with us to support scholarships, student services, infrastructure upgrades and service learning opportunities.
I also recognize that the holiday season and the pending end of the semester can be a stressful time for many members of our Otter Raft. Some may experience feelings of isolation and anxiety caused by all the responsibilities and pressures of holidays and finals. I encourage all to look to each Otter and look out for one another.
As we enter the Thanksgiving season, I look forward to spending time with my family and friends back home in New York, and to volunteering at a homeless shelter as I do whenever I return to the East Coast. It is my opportunity to give back to others and to share all the good fortune I have found in my life. I encourage you to give back in whatever way you can. Whether it's donating to Basic Needs, volunteering at a nonprofit in the community or even just taking a moment to show kindness to a fellow student or colleague, we all can make a difference.
I hope you have time during Thanksgiving week to connect with family and friends, to relax for a moment in the middle of a busy semester, and return refreshed for the final weeks of the semester.
When we return from the Thanksgiving break, we will have a number of occasions to celebrate the holiday season, including the President's Ugly Sweater Contest. On Fridays in December, join me and participate in an ugly sweater competition. Share your pictures with @csumbpresident on Instagram, and we will share your content to our stories so that everyone can vote for their favorites each week. Themes: Dec. 1, Winter Wonderland; Dec. 8, Animals; Dec. 15, Holiday Spirit. There will also be a Winter Night Market on Dec. 7, from 4 to 8 p.m. in the OSU Plaza, where you can discover a range of local art and gift vendors, enjoy hot chocolate and find family-friendly crafts.
Have an enjoyable, safe and happy Thanksgiving holiday.