Chris Carpenter selected for Alex Trebek Legacy Fellowship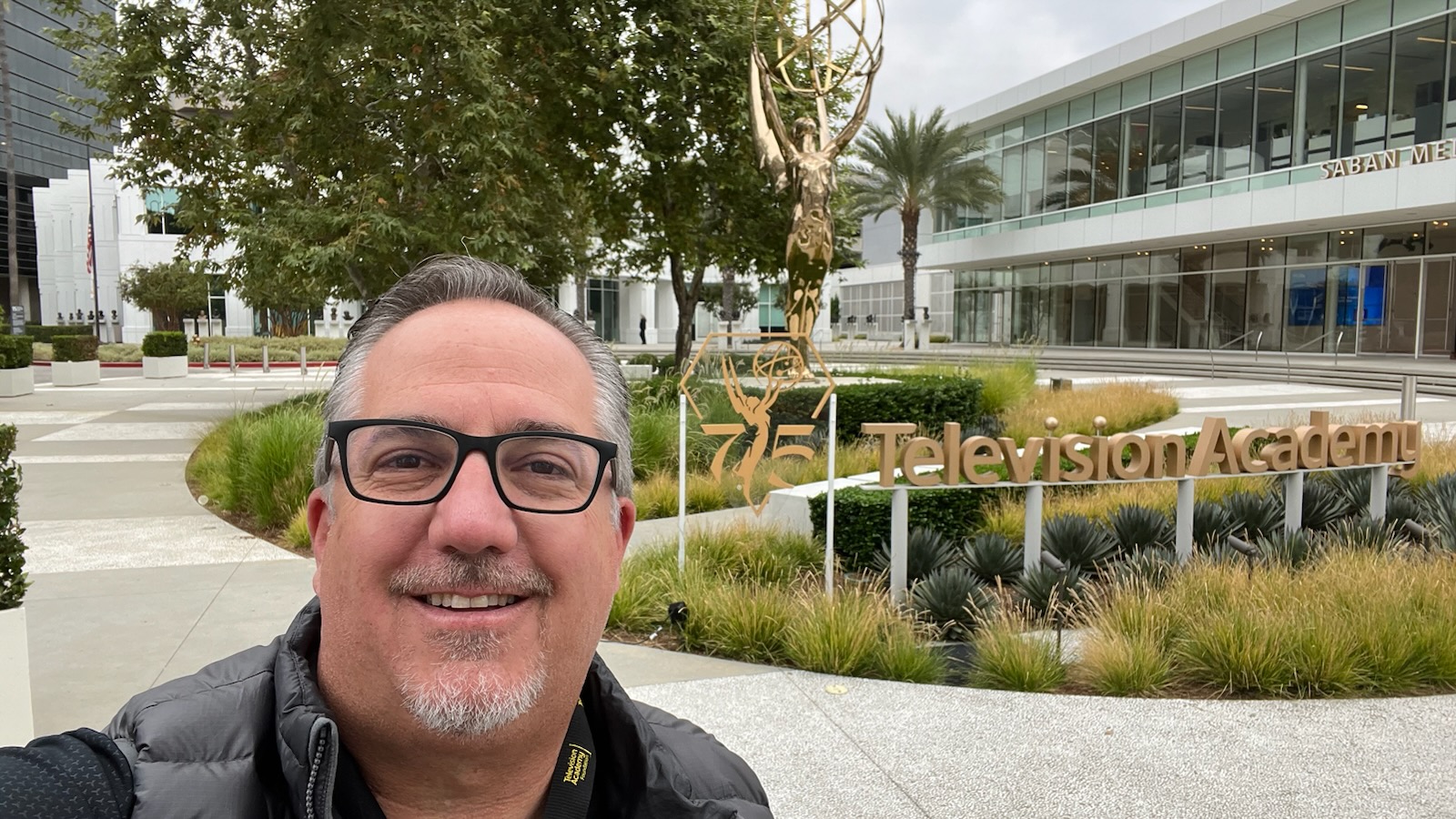 November 1, 2023
By Walter Ryce
Chris Carpenter, a media production specialist and adjunct professor in the Cinematic Arts and Technology department at California State University, Monterey Bay, has been selected for an Alex Trebek Legacy Fellowship award by the Television Academy Foundation in Hollywood.
The foundation is the charitable arm of one of the organizations that produces the Emmy Awards and the Alex Trebek Fellowship award aims to support educators at minority-serving institutions.
"What better tribute can we pay Trebek — the Emmy-winning host of 'Jeopardy!' — than to honor his legacy with fellowships for those at the forefront of teaching and learning," said Cris Abrego, chair of the Television Academy Foundation.
Carpenter is one of just 12 professors selected from colleges and universities nationwide for the fellowship. He attended the Television Academy Foundation's 2023 Media Educators Conference Oct. 25-27 in Los Angeles alongside his fellow recipients.
According to the foundation's website, the conference connects college classrooms with the television industry by focusing on "the latest insights and news on the art, science and business of television."
Carpenter called the event an "amazing and enlightening" experience that he hopes will benefit his students.
"Throughout my career, I have developed and valued professional relationships and industry connections locally and nationally," he said. "My goal is to evolve to look forward and accept what is possible. I want our Cinematic Arts and Technology students to embrace this philosophy and imagine what is possible."