CSUMB student recognized with 2023 Trustees' Award for Outstanding Achievement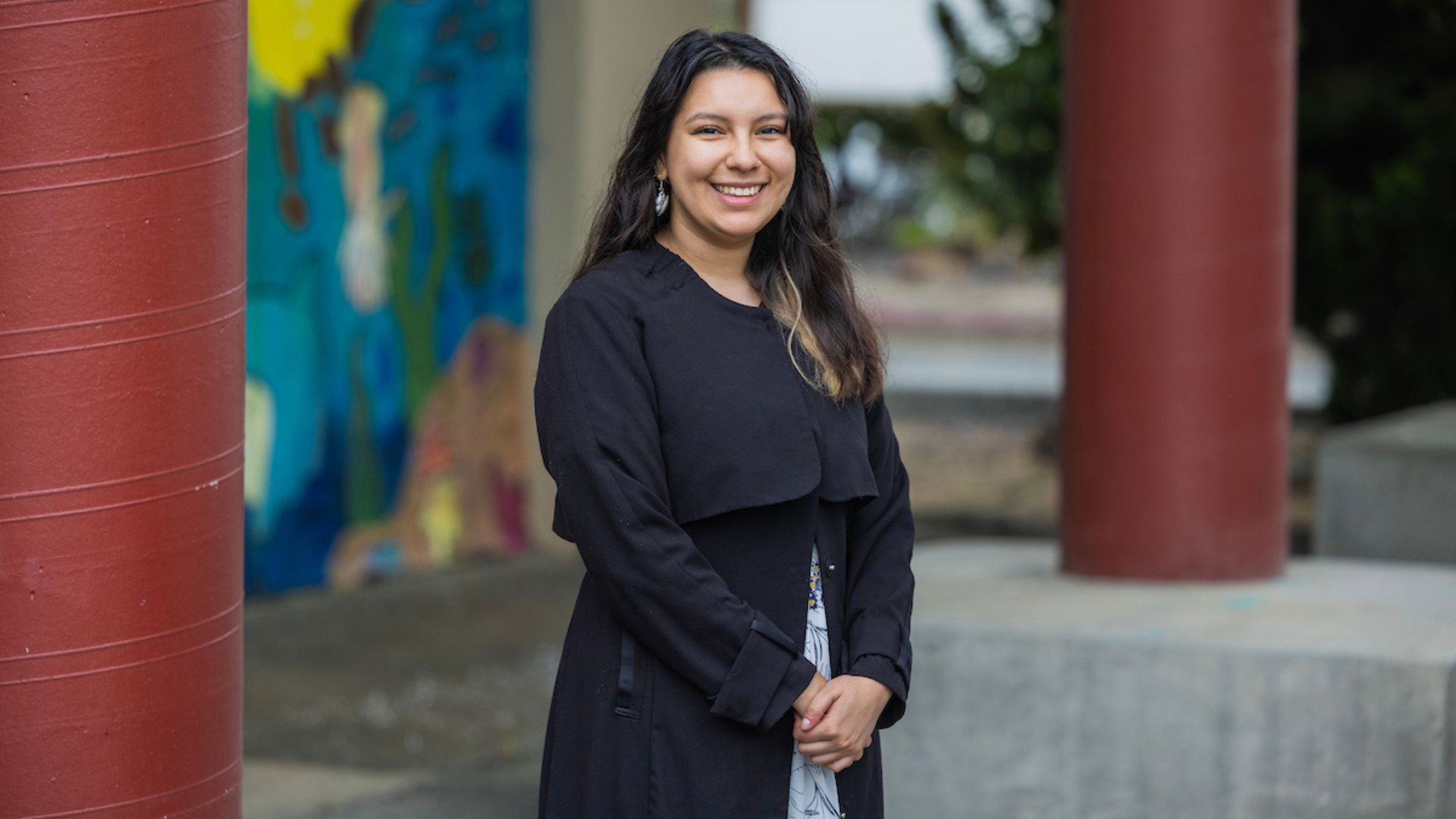 September 13, 2023
By Walter Ryce
CSU Monterey Bay student Melanie Mena has been selected to receive this year's Trustees' Award for Outstanding Achievement for "superior academic and personal achievement."
Started in 1984, the scholarship award is the highest student distinction within the CSU system and is presented to one student per campus.
Mena is majoring in visual and public art, is the program manager for Arts Habitat, and teaches art through the Arts Council for Monterey County.
"Art helped [me] work through difficult situations and emotions," Mena said.
She is also a first-generation student from a single-parent household, and has experienced homelessness, poverty, discrimination and other challenges — all of which have only inspired her to attain her higher education degree.
"The life stories of these extraordinary students who have triumphed over personal hardships to stand among the university system's most distinguished scholars are a testament to the transformative power of public higher education," said CSU Interim Chancellor Jolene Koester in a statement.
"The CSU Trustees' Awards celebrate exemplary students across the system and I am so pleased to see Melanie Mena recognized this year for the work she does in promoting the arts in our community," said President Vanya Quiñones.
She went on to say that the scholarship award is made possible through donor support.
A total of $180,000 will be divided among the scholarship winners. The students were honored at the CSU Board of Trustees meeting on Tuesday, Sept. 12.
For more information, go to the CSU Meet the 2023 Awardees webpage.