Two CSUMB students win 2021-22 Sally Casanova pre-doctoral scholarships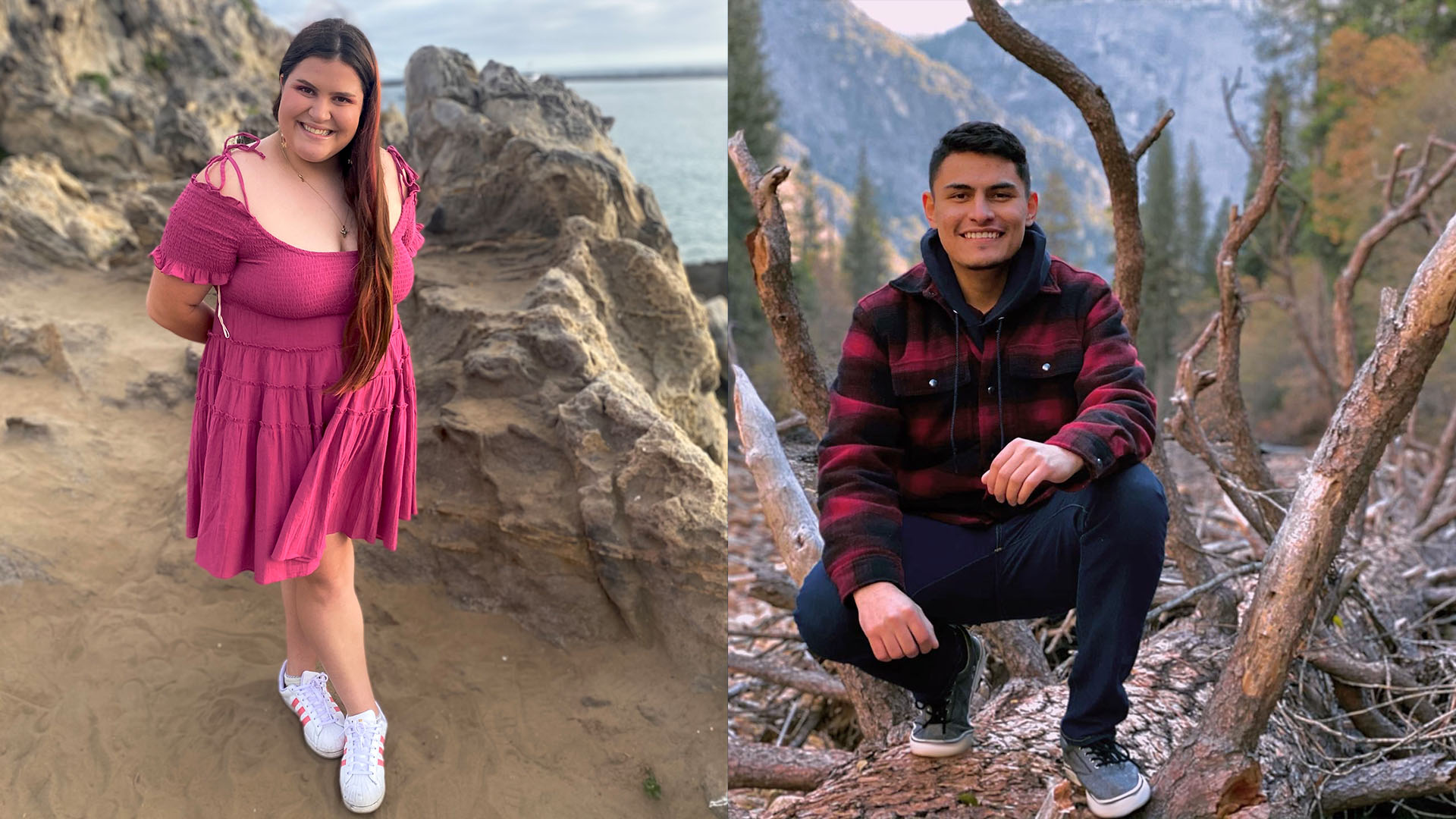 July 2, 2021
For 2021-22, two CSUMB students have been awarded the Sally Casanova Scholarship. They are Jesus Orozco and Lily Amador, both Humanities and Communication majors and McNair Scholars.
The scholarship is a competitive California pre-doctoral program awarded to about 75 juniors, seniors and graduate students a year. It resides at the CSU Chancellor's Office, and offers recipients — who demonstrate academic excellence — money, networking and opportunities to explore doctoral programs.
Orozco's Humanities and Communication major has a concentration in legal studies and a minor in sociology.
"I was unsure if pursuing a doctoral degree was the right step for me," he says. "However, as I continued my academic trajectory, I realized that I enjoyed conducting research and contributing knowledge to my discipline."
He hopes to pursue a career in higher education as a professor or an administrator, drawing from his Latinx and first-generation background to help guide other underrepresented students. His faculty mentor was Dr. Sam Robinson.
Lily Amador's major is augmented with a concentration in ethnic and gender studies. She credits three years of research work, dedication to UROC (Undergraduate Research Opportunities Center) as a McNair Scholar, and help from her fellow UROC peers and mentors, in helping her achieve the Sally Casanova scholarship.
In August, when the scholarship money is disbursed, she intends to use it toward conferences, graduate school applications, and memberships to affiliated organizations.
It's groundwork for her goal of helping education reform happen.
"I am deeply interested in decolonizing k-12 history classes," she says. Her faculty mentor was Dr. Heather Haeger.
The winning students are paired with faculty who help them navigate career paths and travel to doctoral-granting campuses and national symposia.
Natasha Oehlman, a Writing and Professional Communication Associate at CSUMB, is a CSU pre-doctoral program campus coordinator (the other is Myrsha Garcia) and says the money comes from state lottery funds.
Mariana Duarte, a Computer Science major and McNair Scholar, was chosen as a recipient last year, and was chosen for honorable mention this year. Seventy-six CSU applicants were awarded the scholarship from a pool of 210 applications.
Orozco says, "I know that receiving this scholarship will open up many doors in my pursuit of a doctoral degree."