On behalf of the entire Dining Services Team, we would like to thank you for participating in our on-campus dining program! We are excited to showcase this year's repertoire of delicious meal options, which includes a contemporary, crowd-pleasing selection of many of your favorite foods along with some of our own specialties. We look forward to serving you and wish you success throughout the academic year. Go Otters!
Visit A'viand's website
News
Each month, CSUMB Dining Services holds Watch our Waste, an event that is meant to raise awareness in regards to food waste at the Dining Commons and show that a little food waste from each person adds up. Customers' leftover waste was sorted and weighed from 11am-2pm on November 13th, 14th, 29th and December 17th, 18th, 19th. Check out this semester's results!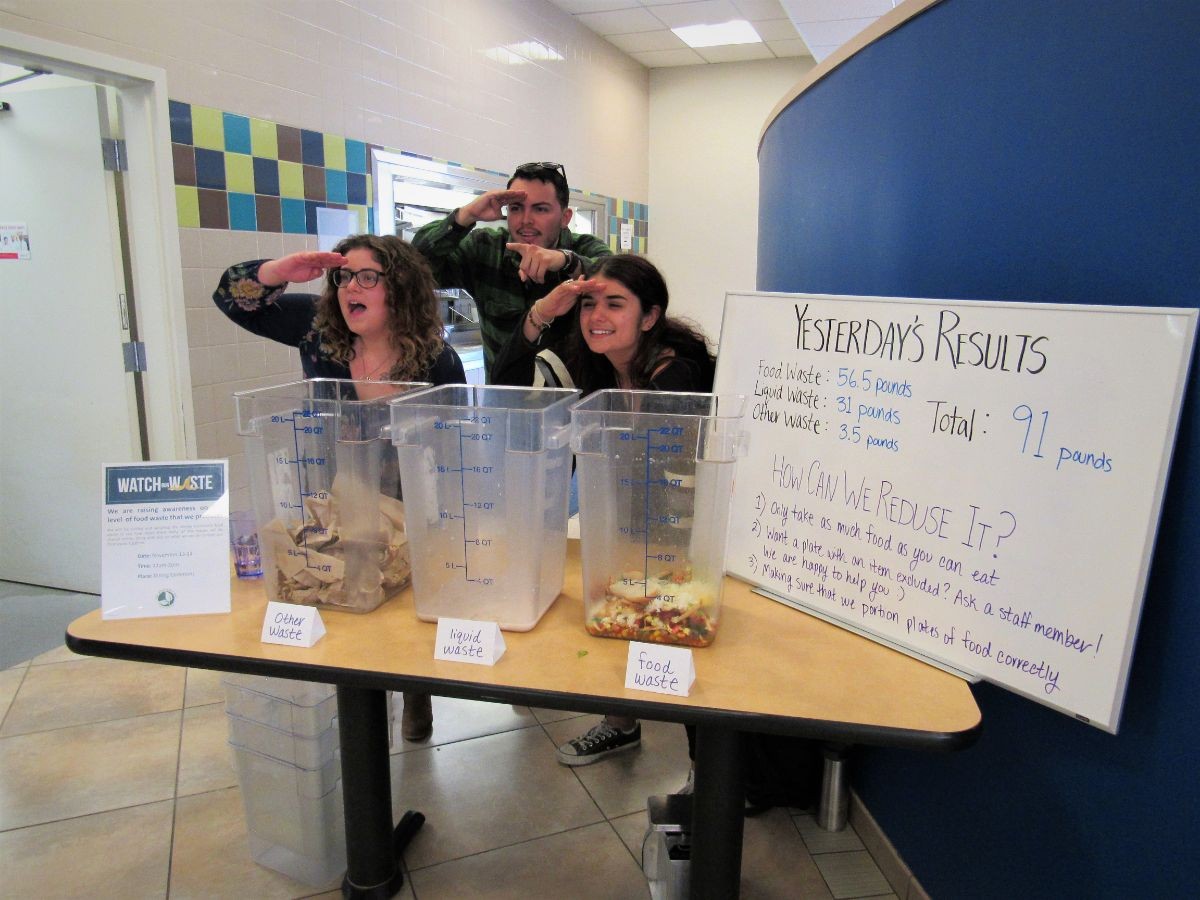 In honor of Hunger and Homelessness Awareness Week, Dining Services teamed up with the CSUMB Basic Needs Committee to organize a week of educational and charitable events. The goal was to educate the students in regards to food waste and how to reduce it, and to provide opportunities to 'Give Back' to our campus and community this holiday season.