Rape Aggression Defense (R.A.D.) Self-Defense Training
R.A.D. is a self-defense course designed for women of all ages and abilities. We are dedicated to teaching women defensive concepts and techniques against various types of assault, by utilizing easy, effective and proven self-defense tactics.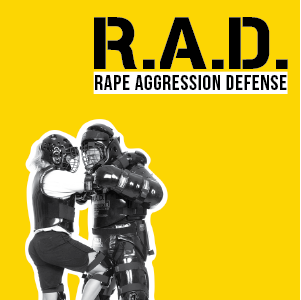 February 19, 2019
6:00pm — 9:00pm
TBA upon successful registration
Free to CSUMB students, staff, faculty & family
Register Now!
All dates
February 19, 2019
February 21, 2019
February 28, 2019
February 26, 2019