Celebrate Native American Heritage with the Neither Wolf Nor Dog film screening
California State University, Monterey Bay celebrates Native American Heritage Month with a film screening featuring author Kent Nerburn.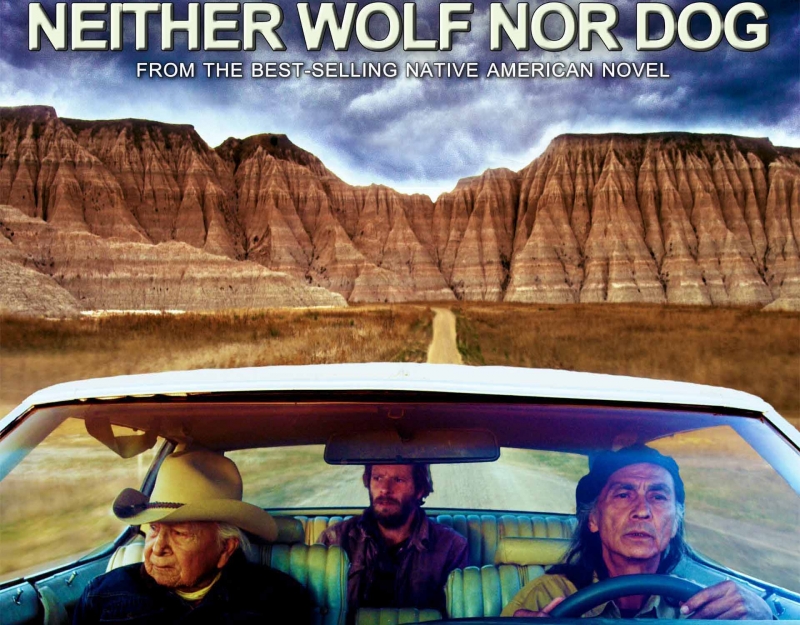 November 2, 2018
6:00pm — 8:30pm
Parking is available in Lot 28, 29 and 59
Free
More Information
Kent Nerburn, award-winning author, will attend a film screening of his book-to-film adaptation "Neither Wolf Nor Dog" at CSUMB's World Theater on Friday, November 2, 2018. This novel, published in 1994 and updated in 2002, is an important commentary about what it means to bear witness in Indian Country. It takes place in the Oglala Lakota Native American reservation located in South Dakota. The reservation was created in 1889 and is the eighth largest reservation in the U.S., larger than Delaware and Rhode Island combined. Set in current time, the film presents a non-fictional presentation of cultural themes, lifestyle and conflicts experienced by an eighty-some-year-old Oglala Lakota Elder together with an extended kinship of family and friends. The film considers the role that Native Americans have played in the history of America and in the soul-development of non-Natives, as the Elder speaks about Indian life, past and present and the values that are held close: "Talk to the Creator", "Be quiet more, listen to the earth instead of building things on it," "Don't blame other people for your troubles" and "Don't try to make people into something they're not." It's a must-see film and a must-read book for everyone.