News & Events
News
Wednesday, Sept. 26 is the deadline for students to request Priority Registration for Spring 2019 courses. To request this accommodation based on disability, contact SDR and consult the link above.
Please welcome our new MSW Intern, Megan Reily to the team!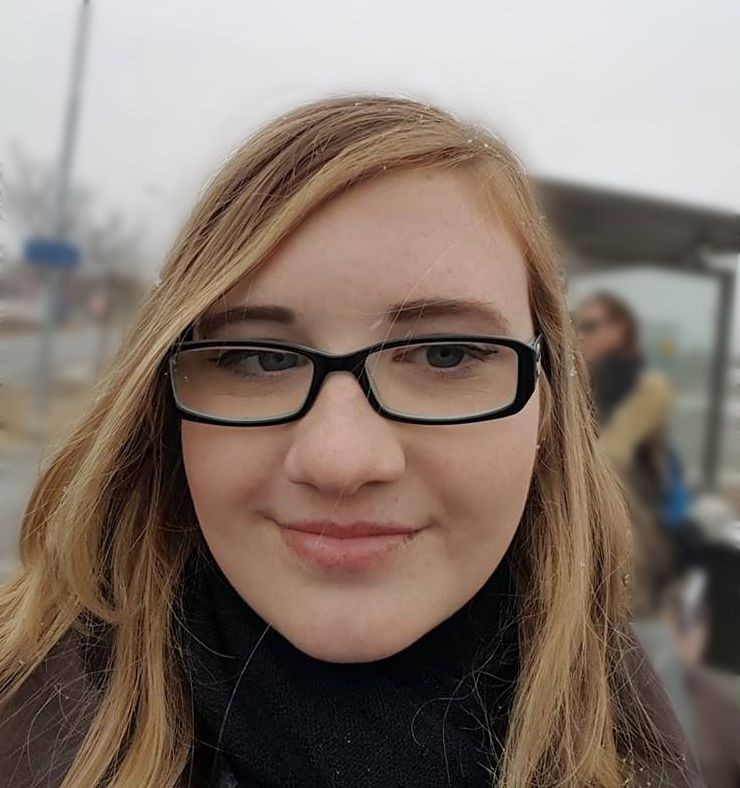 Please welcome Annamarie Dominno-Cailles as SDR's new full-time Disability Advisor!
Events
October 4

Oct 4

1:30pm to 2:45pm

A group open to all genders to explore body image, eating, exercising, and more. This group will discuss cultural pressures, finding comfort in our own bodies, and being authentically yourself in a constantly changing pop culture of body rules.
Community Groups & Events
Student Awareness for Disability Empowerment (S.A.D.E.) will collaborate and inform the CSUMB community of current trends, issues, and developments related to disability rights and awareness through events, presentations, and programs. Meetings for the FALL 2017 Semester will be held on Wednesdays from 7:00-8:00 in Heron Hall, room 114 beginning August 30. For location information, please email sade@csumb.edu.
Contact: sade@csumb.edu
Join CSUMB's Student Awareness for Disability Empowerment club activities!
For more information, to request sign language interpreters or disability accommodations for SADE activities contact student leader Summer Faso sade@csumb.edu
| Event | Date | Time | Location | Description |
| --- | --- | --- | --- | --- |
| Psych Society Collaboration | Monday, October 23, 2017 | 6:30-7:30 PM | Heron Hall, Room 124 | Mental Health and Stigma Awareness |
| KIN Club Collaboration | Tuesday, October 24, 2017 | Time: TBD | Location: TBD | A Day with a Disability Activities |
| Psi Chi Collaboration | Wednesday, October 25, 2017 | 6-7 PM | Location: TBD | Stereotype vs Fact BINGO |
| SADE Ableism Awareness Workshop | Wednesday, October 25, 2017 | 7-8 PM | Student Center, Room 120 | Teach students and staff about how to advocate for disability rights and how to fight against ableism |
| SADE Movie Night | Thursday, October 26, 2017 | 7-9 PM | Saratoga Community Center, East Campus | Watch Memory Keeper's Daughter and discuss the accuracy of the movie in comparison to what people with Downs Syndrome actually face and how their disability impacts the family. |
| Student Panel about Ableism | Friday, December 1, 2017 | 6-8PM | Student Center, Room 120 | Teach students and staff about how to advocate for disability rights and how to fight against ableism. |
Provide your feedback to improve public transit! Send or call in comments for the Mobility Advisory Committee (MAC) & the ADAPT-R meetings.
1-888-MST-BUS1
"Monterey County Committee on Employment of People with Disabilities (MCCEPD) works to educate employers and the public on the qualifications, motivations, and the nature of commitment of people who have disabilities. This all-volunteer organization is committed to expanding awareness of abilities instead of limitations. We foster individual potential and eliminate stereotypes to provide an atmosphere conducive to employment excellence in a competitive environment. We strive to maximize employee retention and workforce diversity."
Excerpt from https://www.mccepd.com/about-us.html
Point Lobos State Natural Reserve (Carmel) - Easy Access Adventures Explore the wonders of Point Lobos seashore along trails that are fully compliant with ADA (Americans with Disabilities Act) standards. Tour at your own pace, whether you walk fast or slow, are pushing a stroller or walker, using a cane or a wheelchair. Scheduled events with docents enhance the experience.
Easy Access Adventures Dates
Want to Advertise your Disability-Related Activity?
Do you have a disability-related event or activity that you would like to promote on this page?
Please contact Student Disability Resources (SDR):
student_disability_resources@csumb.edu
(831) 582-3672