Writers from the Edge Presents: Kunoichi Productions
Please join HCOM's Writers from the Edge Series as they host theatre company Kunoichi Productions. Kunoichi will present interactive original work followed by Q & A and discussion.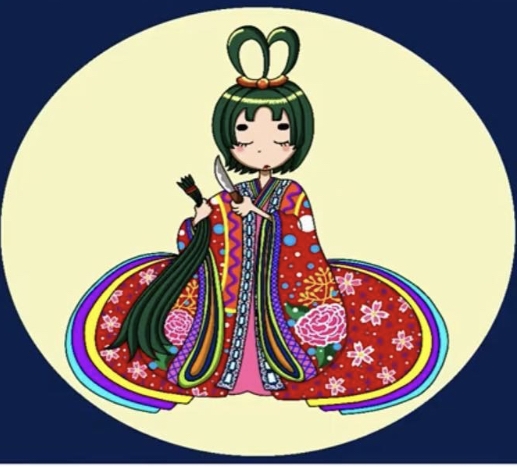 Kunoichi Productions
Nick Ishimaru
Nick Ishimaru is a co-founder of Kunoichi Productions. Prior to working with Kunoichi, he served as the Artistic Director of Theatre of Yugen from 2016 to 2020. He holds a BA in Performing Arts from Colorado State University, where he directed a kabuki adaptation of Macbeth, a Masters in Drama from San Francisco State University, and did additional doctorate work at the University of Hawaii. As a director, his work explores combining Western and traditional Asian performance techniques to create original productions, as well as an interest in musical theatre. He has trained in noh and kyōgen for over 10 years with Theatre of Yugen, and Theatre Nohgaku and the Kita school noh master Oshima Teruhisa in Tokyo. Ishimaru has also studied kabuki, jingju (Beijing Opera), and nihon buyo (traditional Japanese dance). He also has led master classes for all levels from elementary school through university, and has presented work at conferences and university lectures both in the Bay Area and internationally.
Ai Aida
Ai Aida is a Japanese-born playwright, poet, translator, illustrator, puppet-builder and multidisciplinary theater-maker who is a winner of the Austin International Poetry Festival and the Leonard Isaacson Award Browning Monologue Contest and a semifinalist of the Bay Area Playwrights Festival 2020 and the Beverly Hills Julie Harris Playwright Award Competition. Ai's plays have been produced or staged-read at the Shelton Theater, Exit Theater, San Francisco Olympians Festival, Z-Space, Piano Fight, Theatre of Yugen, Fringe Festival, Breach Once More, 9x9 Festival and GreenHouse Festival; and poetry, short stories, and artworks have appeared in various literary magazines as well as in National Geographic, which published "Öyku Denizi"/"The Sea of Stories," a children's book they wrote and illustrated. Ai holds an M.A. in Creative Writing and an M.F.A. in Playwriting from San Francisco State University.
Keiko Shimosato
Keiko Shimosato Carreiro is a Collective and Board Member with the Tony award winning San Francisco Mime Troupe. Since 1987, she has been an Actor, Designer, Co-Writer and Director with the Company and has been in almost every summer show since joining. She is a Co-founder of " Kunoichi Productions", and Director of its seminal production, " The True Take of Princess Kaguya", which premiered as a virtual piece in November of 2920. Carreiro has performed at theaters throughout the Bay Area, including Berkeley Repertory Theatre, A.C.T., The Magic Theater, The Aurora Theater, Word for Word, and Center Rep. She was nominated for The Shellie Award for Outstanding Actress in the role of Grace in "The Sisters Matsumoto" at Center Rep. She is an award winning Costume Designer ,nominated for TBA Best Costumes, Bay Area Critics Circle award, and recipient of the 2018 Meritorious Achievement Award,(American College Theater Festival). Carreiro teaches with The San Francisco Opera Guilds' "Book to Bravo"and "Voices for Social Justice" programs and enjoys raising up the next generation of artists/activists.