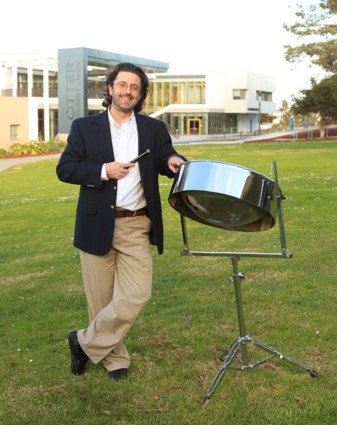 Jeffrey A. Jones
I like helping my students become better musicians. But, more than anything else, I want to help my students on their journey to be fully-realized versions of their best selves who are well equipped for life, livelihood, and responsible citizenship.
Title:
Chair, Music & Performing Arts
Professor of Music
Email
jefjones@csumb.edu
Office Location
48-116
Office Hours
On Canvas or by appointment
Areas of Expertise

Medical and Applied Ethnomusicology; Music and Community Development;
Contemporary Improvisation; Steel Pan in Trinidad

Courses Taught

MPA 100 - Music Fundamentals
MPA 101 - Diatonic Harmony
MPA 220 - From Gregorian Chant to Hip-Hop
MPA 303 - Proseminar II
MPA 304 - Writing About Music
MPA 321 - Monterey Jazz Festival
MPA 365 - Survey of Global Music
MPA 475 - Senior Capstone

Selected Works Author Gallery
Coming Soon!